"The Fate of the Furious" has grossed an *unbelievable* amount of money at the box office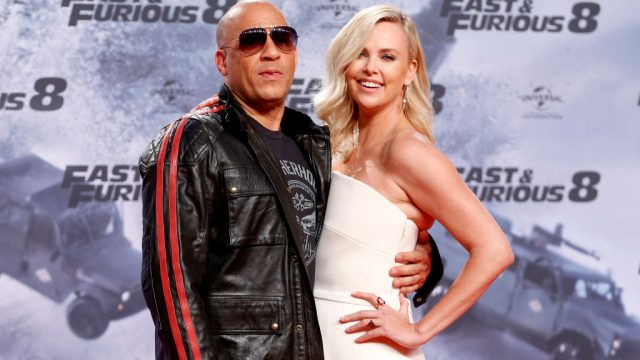 Every time a new Fast and the Furious movie comes out, so do the haters. True, there seem to be about 25,000 installments of the franchise (actual number: eight) and from afar they look like silly car chase movies. But they're so much more than that. And if you don't believe it, the fact that The Fate of the Furious has grossed $1 billion at the box office should convince you.
This is in the time of Netflix and legacy TV, and hardly anyone goes to movie theaters anymore. So take that, Fast and the Furious haters, this is about FAMILY and the bond between the Fast and the Furious fans and the stories is very, very real. A billion dollars real. Worldwide. Brian O'Conner would expect nothing less.
So far, the film has grossed $867.6 million internationally, with the other $192.7 million coming from American ticket sales. It's been holding strong ever since it opened over Easter weekend. Dayum.
The Fast and Furious crew isn't planning on stopping anytime soon (and given a billion-dollar box office, they shouldn't), even though a lot has changed since the very first film — most notably the loss of their friend and co-star Paul Walker in 2013, two years before the release of Fast and the Furious 7.
Which is exactly why they want to keep going, according to Michelle Rodriguez, who plays Letty in the movies. Even before the deets about F8 were released, she told E! News that the cast was looking  forward to continuing to work together.
"We need a good reason to move on after Paul. And being that this is a global franchise now, it's not just the American baby, it's important that we consider moving on and take it seriously."
I'm sure they're glad they did, especially because it's those global fans who brought in the big bucks for them with this new release.
Fate of the Furious is still holding strong at the box office, so if you were feeling reluctant to see it or are still hating on it, you'll definitely have enough time to catch it before summer and get on board. The Fast and the Furious movies aren't going anywhere anytime soon.