The "DuckTales" reboot teaser trailer is here, and we seriously can't wait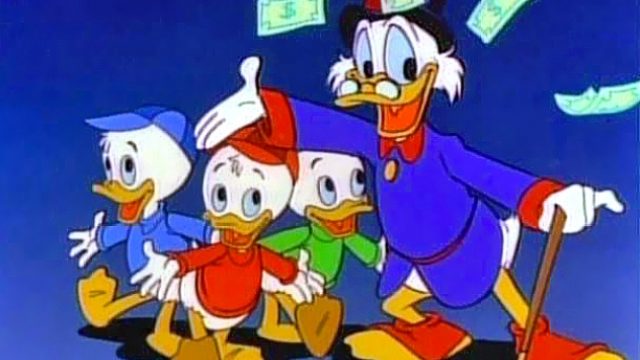 Get ready, because one of the biggest cartoon hits of the late '80s and early '90s is coming back! While rumors have been spreading for quite some time, a new DuckTales teaser trailer confirms an official reboot of the series for next year, and we think it's a pretty incredible idea.
DuckTales originally premiered back in 1987, and ran for four seasons. Not only did it help us get to know Uncle Scrooge and his three grandnephews, but it made us all pine for a room filled with gold coins that we could leisurely dive into when the mood struck.
While the teaser trailer doesn't give us too much information, the little information it does give is pretty much all we need to get psyched:
https://www.youtube.com/watch?v=nY_xCXE0sIc?feature=oembed
According to Disney, they'll be releasing 21 half-hour episodes, and two one-hour specials — probably around the holidays, if we could guess. The show also recently signed up for a Twitter account, which we're definitely going to follow for more news on the series.
And hey, since the legendary theme song is probably already in your brain, why not take a nostalgia trip with the original intro?
https://www.youtube.com/watch?v=CMU2NwaaXEA?feature=oembed
We're hoping that this reboot is super successful — in fact, fingers crossed that it inspires a few more classic Disney reboots. Remember TaleSpin and Chip 'n Dale: Rescue Rangers? We definitely wouldn't mind seeing those iconic cartoons back on our television screens as well!