James Franco just can't get his lines down in the teaser trailer for "The Disaster Artist"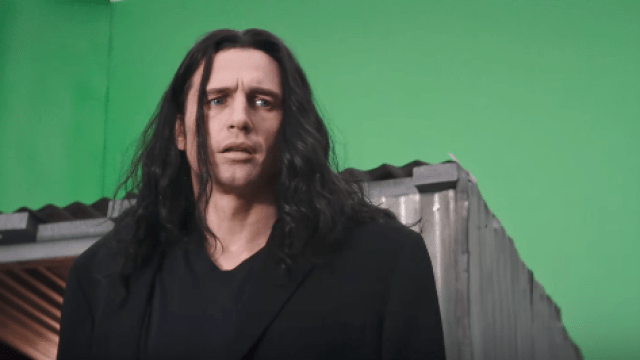 It's finally here: the teaser trailer for The Disaster Artist. You know, the film about the making of legendary cult hit The Room, in which James Franco plays The Room's eccentric star, writer, and director Tommy Wiseau.
In the teaser, Franco's character is having a hard time remembering some now-infamous lines.
"I did not hit her. It's not true. It's bullshit. I did not hit her. I did not. Oh, hi Mark."
Like, a really, really hard time.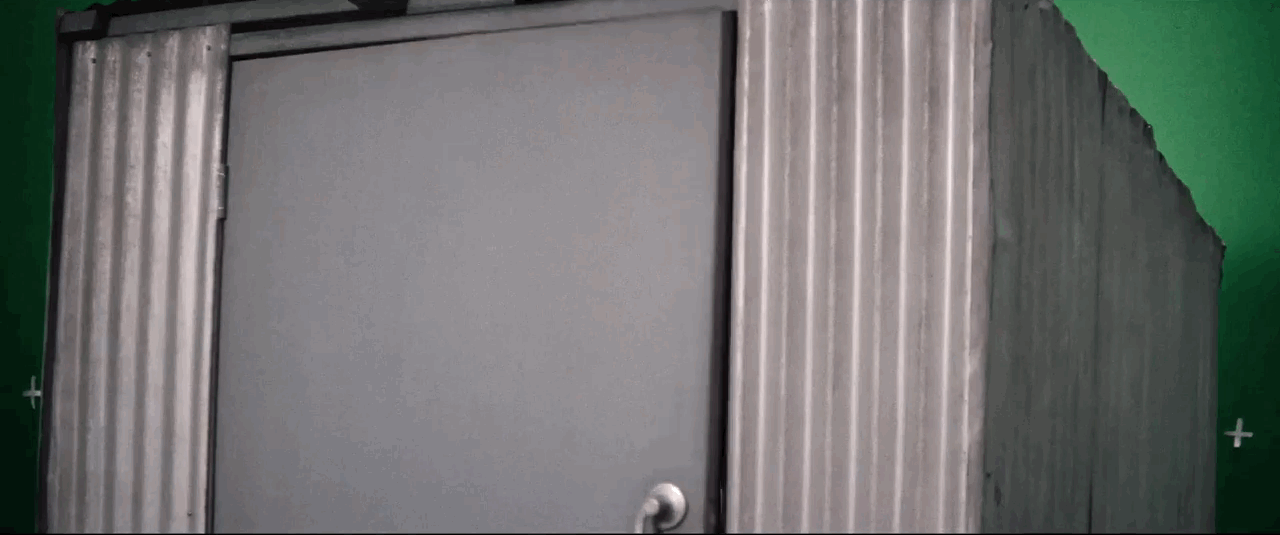 So this might be what the making of The Room was like?!
Seth Rogen and Dave Franco — who stars alongside brother James as actor Greg Sestero, who played the aforementioned Mark — do not look impressed.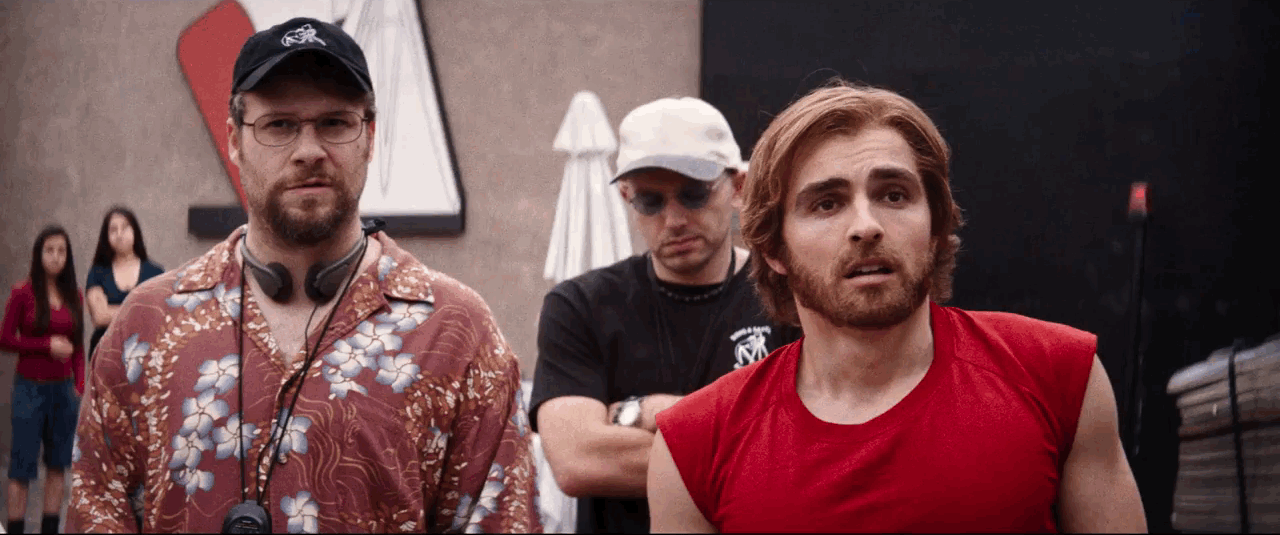 In addition to taking the lead, James Franco is directing the film based on a true story — and it has the makings of a hilarious film for sure.
Here are the basics:
The Disaster Artist is "based on Greg Sestero's bestselling tell-all about the making of Tommy Wiseau's cult-classic disasterpiece The Room ['The Greatest Bad Movie Ever Made']."
Apparently, Franco directed the film using the notable Wiseau voice. Here's what star Jason Mantzoukas told Entertainment Weekly:
"Franco directed the whole movie in character as Tommy Wiseau, says the actor. "Well, I should amend that — he wasn't in character as Tommy Wiseau, but once he started the day doing Tommy's voice, he would spend the rest of the day doing the voice. So, it wasn't like he was pretending to be Tommy, but it was like James using Tommy's speech pattern and accent. It was really special and very funny.
Watch the full trailer below, and see if you can memorize the lines quicker than James Franco did! (We bet you can.)
https://www.youtube.com/watch?v=4qab3TMg42k?feature=oembed
And here's the original scene for comparison's sake:
https://www.youtube.com/watch?v=M5PuJGzbcvY?feature=oembed
The Disaster Artist will be in limited theaters December 1st, and will go wide December 8th.