Turns out Chrissy Teigen and John Legend love "The Devil Wears Prada" as much as we do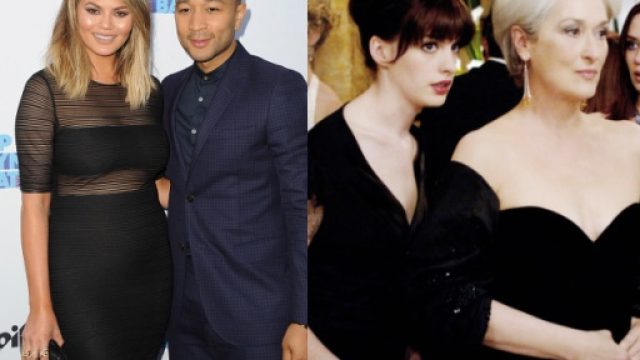 The Devil Wears Prada is one of those timeless movies that you can watch over and over and over again, without getting sick of it. Oh, and ICYWW, it turns out that Chrissy Teigen and John Legend are as transfixed by the struggles of Andy Sachs as we are.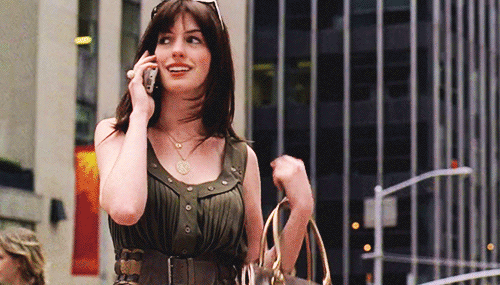 John recently spoke to Outtake — the editorial website of curated streaming movie service Tribeca Shortlist — about the couple's movie obsessions, and The Devil Wears Prada is high on the list.
"We always joke about The Devil Wears Prada," he said. "You can watch it every time it comes on, there's just something about it."
Probably the magic of Anne Hathaway and Meryl Streep, because they're both pretty much magical.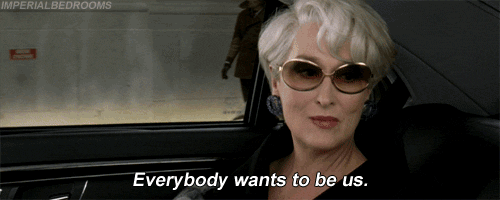 As for John personally, he's a fan of repeat-watching "movies that make me laugh" such as Coming to America and The 40-Year-Old Virgin — though he has a feeling his new baby Luna will soon be controlling the television. "I have a baby girl and all my friends with baby girls say Frozen is everything to them," he said.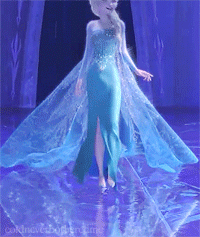 Honestly, we're totally on board for a marathon of *all* these movies. Chrissy and John, wanna invite us over for movie night next time?