The CW has a new show in the works that's like "John Tucker" but for workplace discrimination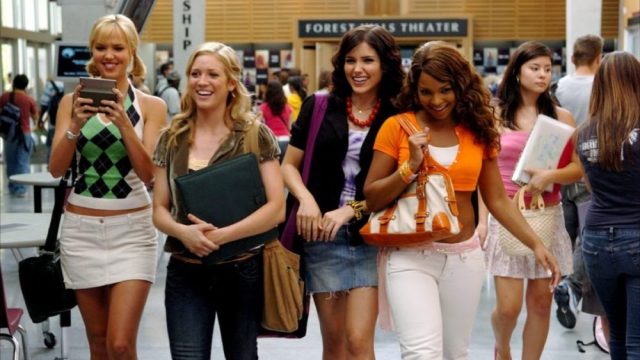 Remember John Tucker Must Die, that completely badass movie about a group of women who banded together to get back at their boyfriend who had been cheating on ALL of them? Well, we're about to get a very similar TV show from The CW, only this show is going to tackle gender discrimination in the workplace — and we can't, can't wait.
The women decide to work together to take over the company "by any means necessary."
Andi Bushell — who wrote for and produced The Mentalist, Alias, and Agent Carter — will write and executive produce.Deborah Spera — who worked on Army Wives and Criminal Minds — will also executive produce.
Is it just us or does it sound like Bushell and Spera really like exploring some serious action and drama?
If that's the case, we're definitely really excited for what's in store on The She Word — ESPECIALLY if it's rocking some Sydney Bristow vibes.
This is just one of the many new shows being added to The CW's already amazing roster, which includes Riverdale, Arrow, and The Flash. We'll also soon see the first season of Valor, a military drama, and Black Lightning, a DC superhero series.
So basically, prepare to leave your house exactly ZERO times after this new television lineup hits the small screen. If The CW's The She Word is *anything* like John Tucker Must Die, and it sounds like it is, we're sure that'll be the case.