'The Crown' Cast Its New Princess Margaret to Take Over From Helena Bonham Carter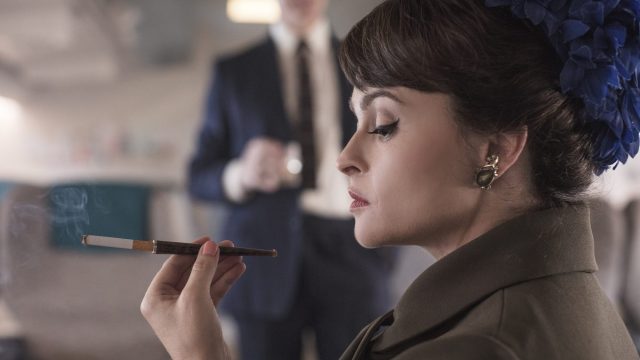 The Crown has officially cast its final Princess Margaret. On July 2nd, Netflix announced that Phantom Thread star Lesley Manville will take over the role from Helena Bonham Carter, who stepped in to play Queen Elizabeth II's younger sister in The Crown Seasons 3 and 4. Before Bonham Carter, Vanessa Kirby played Margaret in the first two seasons of the hit Netflix drama that chronicles the queen's nearly 70-year reign.
"I could not be happier to be playing Princess Margaret," Manville said in a statement shared by The Crown's official Twitter account. "The baton is being passed on from two formidable actresses and I really don't want to let the side down."
Manville continued, "Furthermore, to play siblings with my dear friend Imelda Staunton will be nothing short of a complete joy."
In January, Netflix announced that Imelda Staunton will take over for Olivia Coleman in the role of Queen Elizabeth II come Season 5. Staunton may be best known as playing Dolores Umbridge in the Harry Potter franchise.
The fifth will be the final season of the long-running drama, which started with actress Claire Foy in the lead role. Show creator Peter Morgan initially wanted to keep the show going for six seasons, but "it has become clear to me that this is the perfect time and place to stop," Morgan said per People.
Though fans are sad to see the show go, they're thrilled to have Manville picking up where Bonham Carter leaves off.
https://twitter.com/HizRileArseness/status/1278602548811911170
Netflix has yet to announce The Crown's Season 4 premiere date, so it will be some time before we see Manville and Staunton tag team in Season 5. But, we're more than happy to wait. A world without The Crown is not something we're willing to get used to.