The Crown just cast its next Queen Elizabeth II, and she'll be a familiar face to Harry Potter fans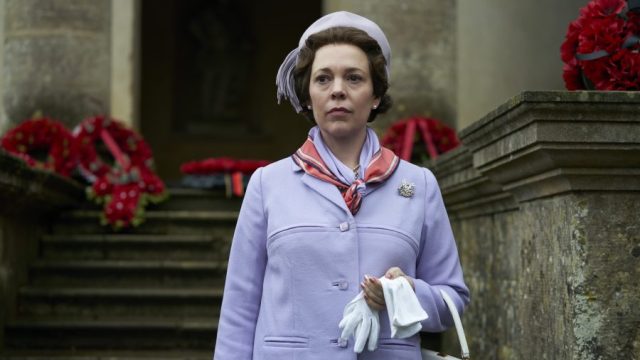 Move over, Olivia Colman and Claire Foy—there's a new Queen Elizabeth II in town. In the fifth and final season of Netflix's The Crown, Imelda Staunton, who played Dolores Umbridge in the Harry Potter franchise, will take on the role. And in our opinion, the casting choice could not be more perfect.
"I have loved watching The Crown from the very start," Staunton said in a statement per The Crown's official Twitter page. "As an actor it was a joy to see how both Claire Foy and Olivia Colman brought something special and unique to Peter Morgan's scripts. I am genuinely honored to be joining such an exceptional and creative team and to be taking The Crown to its conclusion."
Before taking on the role of Umbridge, Staunton won an Oscar for her 2004 role in Vera Drake. She also joined the cast of Downton Abbey as Maud, aka Lady Bagshaw, who was Queen Mary's lady-in-waiting.
But, needless to say, Harry Potter fans are loving this Crown crossover.
https://twitter.com/udfredirect/status/1223262910136430594
It was a shock to some fans of The Crown hearing that Season 5 would be the show's final run. Show creator Peter Morgan previously planned for six seasons but recently changed his mind.
"At the outset I had imagined The Crown running for six seasons, but now that we have begun work on the stories for Season 5, it has become clear to me that this is the perfect time and place to stop," Morgan said in a statement, per BuzzFeed News. "I'm grateful to Netflix and Sony for supporting me in this decision."
https://twitter.com/udfredirect/status/1223268577031217152
Morgan does plan, however, to continue the plot into the 21st century, but has to reveal just how far into the 21st century he will go. Will we see Meghan Markle? Perhaps…
We can't wait to see Staunton take on Queen Elizabeth II. But, we can't lie: If we see Staunton in a pink dress suit, we're going to have some serious Umbridge flashbacks.