The creators of the popular hair care brand Shea Moisture are bringing their new skin care line to Ulta
You may not know the name Nyakio just yet, but you will. This new skincare line is part of the natural hair care family — literally. Under the Sundial umbrella of brands, which also includes Shea Moisture and Madam CJ Walker Beauty Culture, Nyakio is in excellent company.
Created by Nyakio Kamoche Grieco, a first-generation American of Kenyan descent, the newbie skincare brand will bring together anti-aging and wellness based on recipes from Nyakio's family and countries all over the world.
Nyakio is available right now exclusively at Ulta and we can't wait to get our hands on it.

In a press release, Nyakio talks about what inspired her to start the line.
"My beauty journey started when I was a young girl visiting my grandmother in Kenya. She was a coffee farmer who taught me to crush coffee beans and rub them on my skin using a piece of sugarcane to remove dry skin. I've curated beauty secrets like this from my family, friends and travels around the world and translated them into a full line of skincare based on cultivated global beauty secrets, cultural traditions and ethically and sustainably sourced ingredients."

The line is divided into a five regimen collection to cleanse, exfoliate, restore, moisturize, and treat. To cleanse there's a Sweet Almond Cleansing Oil Balm priced at $28, drawing on a Spanish recipe.
Kenyan Coffee Face Polish, Body Scrub, Lip Polish and a Chinese Rice Cleansing Powder make up the exfoliating portion of Nyakio.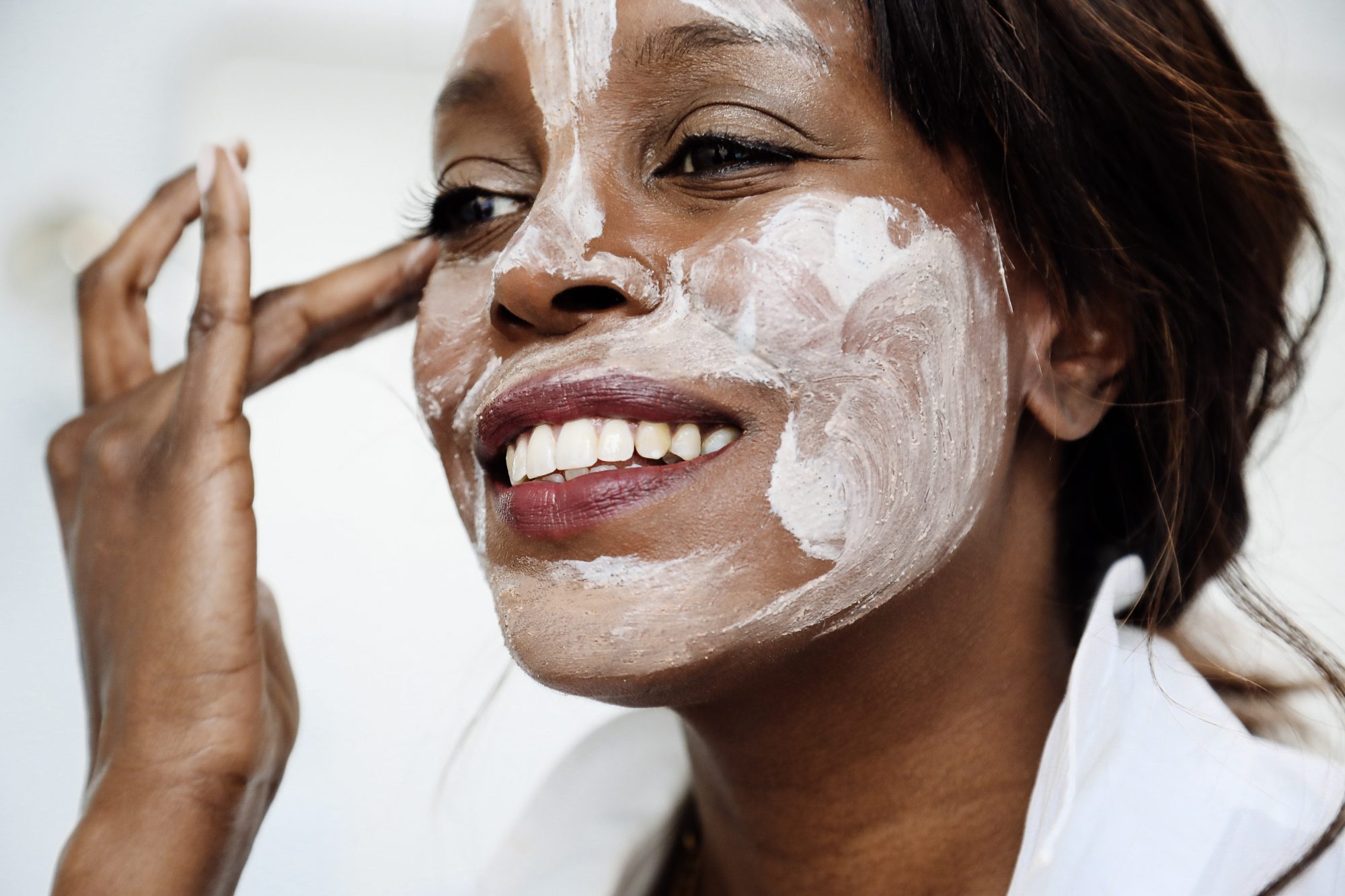 Zambia, Mozambique, South Africa, Morocco, and Brazil were sources of inspiration for the restorative section of the line. The Manketti & Mafura Anti-Aging Oil, $49, Marula & Neroli Brightening Oil, $42, and Maracuja & Yangu Soothing Oil, $42 combine sustainable oils for a gentle approach to anti-aging.
https://www.instagram.com/p/BRMJeeshjpH
The moisturizing portion of the line draws from Mali, India, China, and Peru. There's a Baobab Lip Balm, $22, Tamanu Firming Face Balm, $45, Baobab Youth Infused Daily Defense Créme, $35, Red Ginseng Line Smoothing Eye and Lip Cream, $39, and a Quinoa De-Puffing & Firming Eye Cream, $39.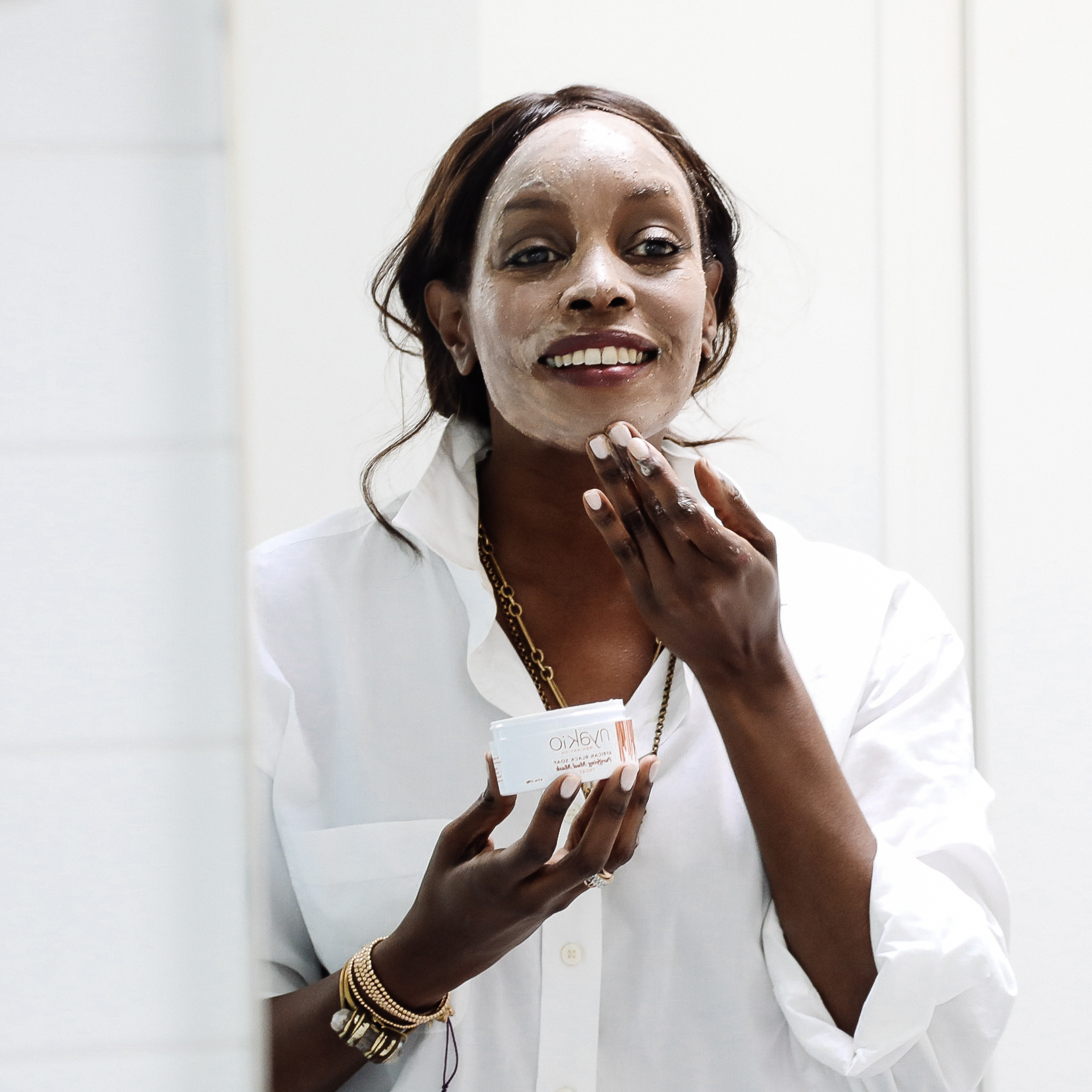 We're most excited to try the items from the section designed to treat skin. The African Black Soap Purifying Mud Mask, $35 sounds super promising. Derived from a Ghanian recipe, this little baby draws out impurities with the power of vitamin A, vitamin E, and the miracle ingredient — African Black Soap, which is known for its toning and retexturizing ability.
You can shop Nyakio at Ulta.com and Ulta stores across the US. We're in LOVE.