The Cranberries singer Dolores O'Riordan has died at age 46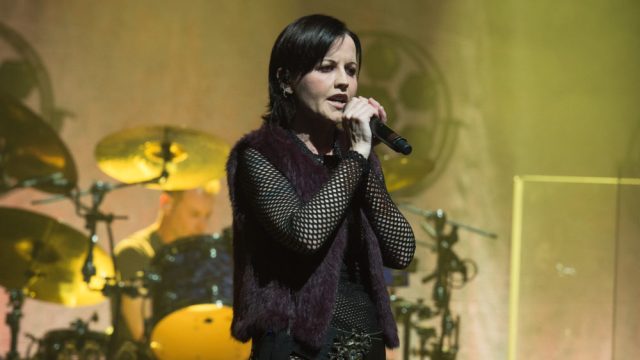 We're sad to report that Dolores O'Riordan, member of the iconic '90s band The Cranberries, has died at the age of 46. Her cause of death is currently unknown at this time.
The band's publicist released the following statement today, January 15th:
"Irish and international singer Dolores O'Riordan has died suddenly in London today. She was 46 years old. The lead singer with the Irish band The Cranberries was in London for a short recording session. No further details are available at this time. Family members are devastated to hear the breaking news and have requested privacy at this very difficult time."
The Irish Times noted that the band canceled tour dates in 2017 due to O'Riordan's poor health, but there aren't details on what those health issues entailed. The Times also noted that O'Riordan struggled with bipolar disorder.
Many may recognize her vocals on such famous tracks as "Linger," "Dreams" and "Zombie," and members of the music community are already coming forward to express their grief over the news.
Even the President of Ireland, the band's home country, released a statement:
"It is with great sadness that I have learned of the death of Dolores O'Riordan, musician, singer and song writer," President Michael Higgins said. "Dolores O'Riordan and The Cranberries had an immense influence on rock and pop music in Ireland and internationally. I recall with fondness the late Limerick TD Jim Kemmy's introduction of her and The Cranberries to me, and the pride he and so many others took in their successes. To all those who follow and support Irish music, Irish musicians and the performing arts her death will be a big loss."
https://www.youtube.com/watch?v=G6Kspj3OO0s?feature=oembed
https://www.youtube.com/watch?v=Yam5uK6e-bQ?start=3&feature=oembed
Our hearts go out to all of O'Riordan's loved ones today.