The costume designer for the "Harry Potter" movies explained the meaning behind Hermione's Yule Ball look
When we think of the wizarding world of Harry Potter, we can't help but admire all the magical goodness. From the enchanted objects to the spellbinding architecture, we're obsessed. But perhaps the *most* magical thing of all were the costumes, and recently the costume designer for the Harry Potter movies explained the meaning behind Hermione's Yule Ball look (because it's arguably one of the best looks, duh).
Now, for all the muggles out there, the Yule Ball is a traditional part of the Triwizard Tournament and an opportunity for the Hogwarts students to socialize. The ball was open to students in the fourth year and above, meaning Harry, Ron, and Hermione were able to attend. And younger students could probably score an invite too if they had the hookup.
To celebrate the 20th anniversary of Harry Potter and the Sorcerer's Stone, designer Jany Temime revisited a few of the most iconic looks, like Hermione's Yule Ball gown.
"[Hermione] was always the best of the class. She was a tough girl. She was a girl [who only hung out] with boys. And now she appears at the Yule Ball and she's in pink," Temine said.
"People look at her as being a girl, and a very pretty one, which was not established before. It was a lovely dress. It was quite difficult to design because...I didn't want her to look like she borrowed a dress from her mom or her sister or whatever. It was her sweet sixteen dress, and she loved it."
We can totally see this, and there's nothing like a few pink frills to show off your delicate, girlie side.
While talking to the folks over at Cosmopolitan.com, Jany also mentioned another unforgettable look — Luna Lovegood's Christmas party dress from Half-Blood Prince. Luna might be one of the most underrated major characters in the series, but she's still one of our favorites and she absolutely killed this look!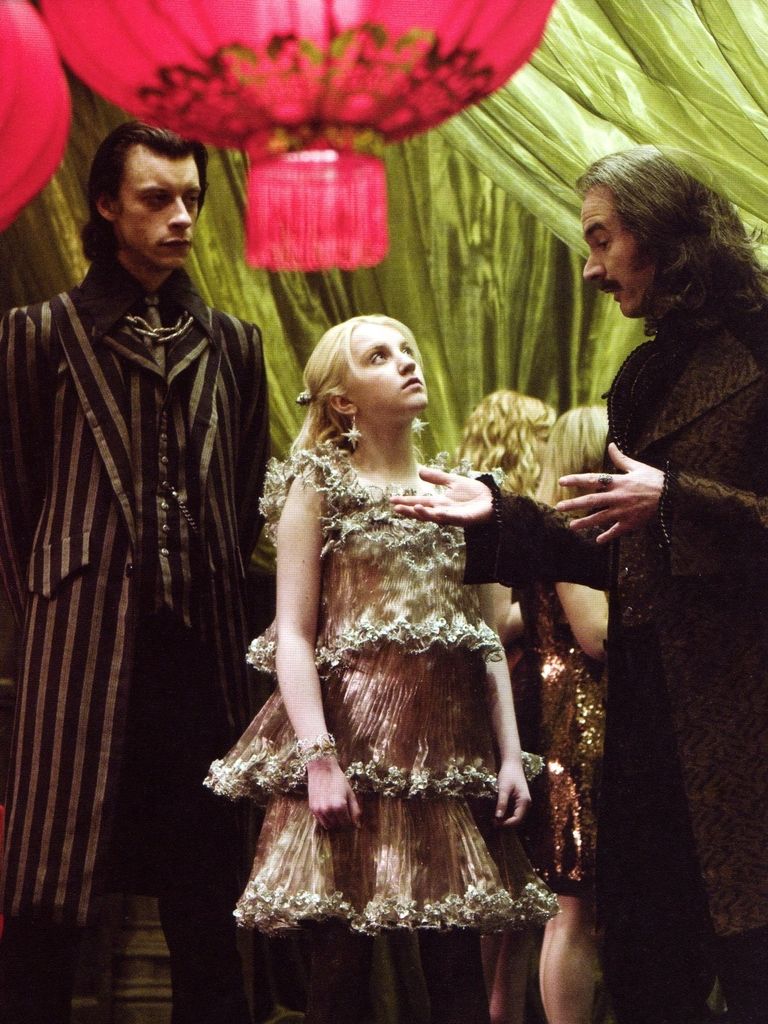 And Jany obviously agrees, she had this to say:
"Luna is such an incredible character. She was very, very special. [For this], I designed a dress so that she could look like a Christmas tree. She was all glittering. Look at her, she's gorgeous!"
Understanding the thought process behind these designs have definitely given us a better appreciation of the magic. Jany Temime's talent is undeniable, her work has also been seen on the James Bond movies Spectre and Skyfall. But we're secretly hoping she'll help us recreate our very own working invisibility cloak. Give us a call, girl.