The co-founder of White Rabbit talks about her stylish lingerie brand that also helps a really great cause
It's refreshing and rare when we find fashion companies that manage to design clothing that's as thoughtfully made as it is aesthetically pleasing. However, there are brands that manage to excel in both areas and the eco-friendly and ethical underwear company White Rabbit is a prime example of providing comfortable, affordable, and flattering undergarments that don't exploit sweatshop labor.
The vision for White Rabbit was a collaboration between the bio-engineer graduate Mariana Hernandez and her business partner and husband Cristian Rios. They spent years researching and testing fabrics before settling on Bamboo Rayon (knit by an eco-friendly knitter in China) for their debut collection.
The White Rabbit debut collection offers a variety of colorful underwear and bralettes in stylish minimalist cuts made by an all-women workforce in Mexico City. On top of directly supporting their female-centric workforce, a percentage of the profits go to Fabrica Social, an organization dedicated to funding sustainable projects by female artisans in Mexico City.
We were lucky enough to chat with one of the co-founders of White Rabbit, Mariana Hernandez, about her vision and process.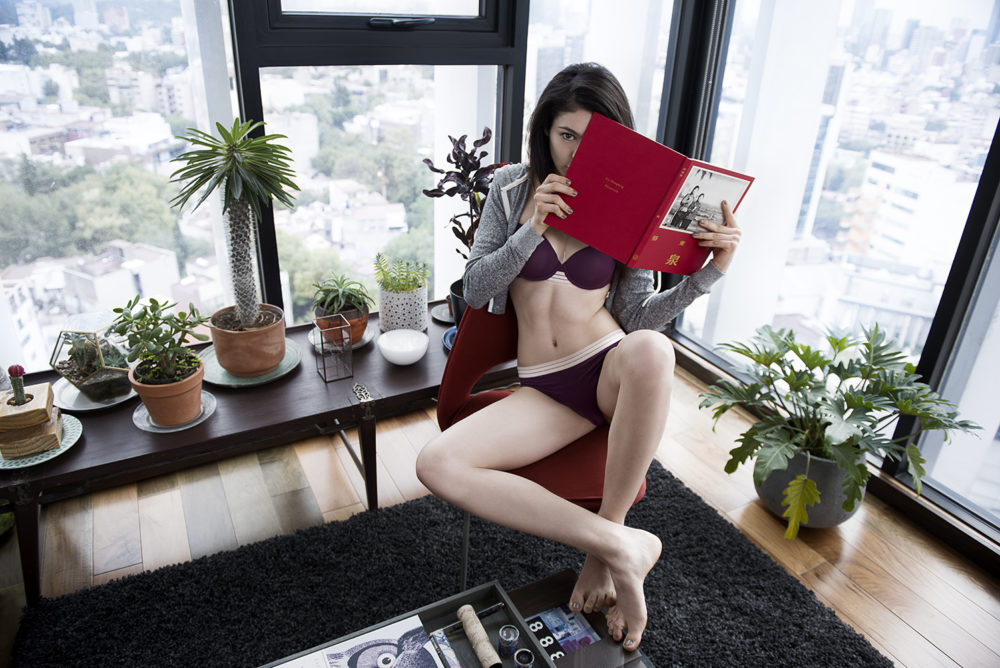 HelloGiggles: What sparked the idea for White Rabbit?
Mariana Hernandez: As a young professional, I was looking to upgrade my underwear drawer and "graduate" from brands like Victoria's Secret, which I could no longer identify with and didn't suit my needs. I was a consultant, constantly on the go, who needed a solution that just worked. I realized, however, there were not many options for me to get cute, comfortable, every-day underwear: there was either the higher-end brands, which were too expensive for day-to-day use, or mainstream brands like Victoria's Secret.
White Rabbit was born as a solution for today's modern, millennial woman to find high-quality, affordable, everyday intimates. Our top mandate is to empower you for whatever your day brings — which is why our products are designed with comfort top-of-mind. We believe that in order to feel great and confident throughout the day, you need to start by being comfortable from the inside out.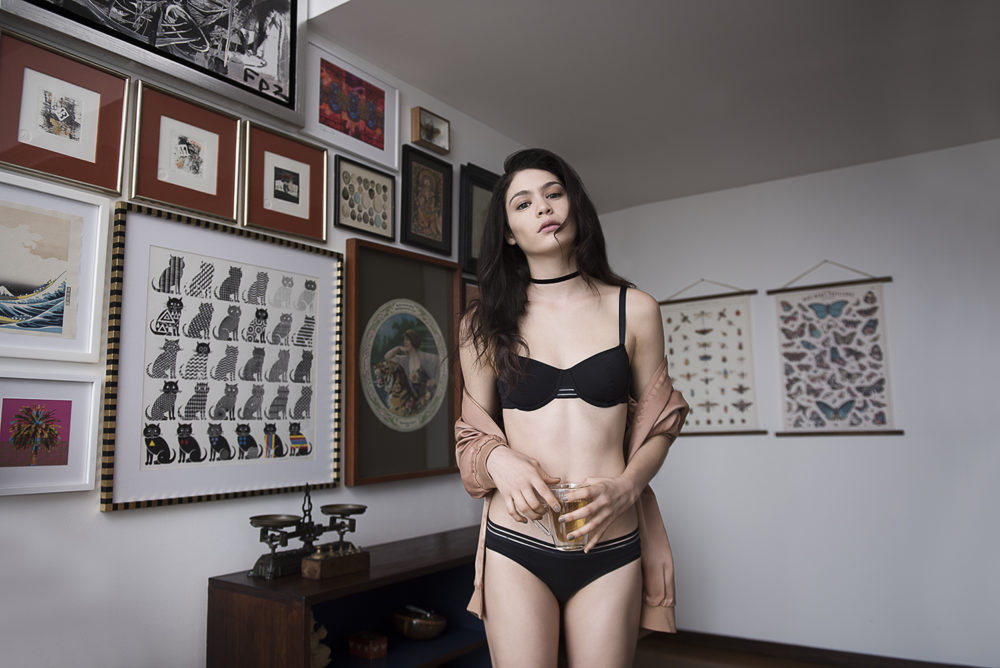 What inspired you to design the FW16 Collection?
MH: White Rabbit launched with an edited range of super comfortable underwear, aimed at covering the most basic underwear needs. As we began planning the FW16 Collection, our first full collection, I wanted to continue creating functional, comfortable and elegant everyday underthings — or as we like to call it, "basic underwear for not so basic people." ?
I drew inspiration from a trip I took to Copenhagen last summer, specifically from the city aesthetics and effortlessly stylish vibe. The wardrobe of practical, yet elegant essentials was very appealing and reflective of the needs of today's modern women. It embodies the perfect blend of simplicity and elegance, without falling into the monotonous, which helped define our collection of elevated basic underwear. Each piece in this collection was carefully designed to provide beautiful, comfortable options for all of life's instances — from a contour cup bra when you want more coverage to an unlined bralette for those free-to-be days.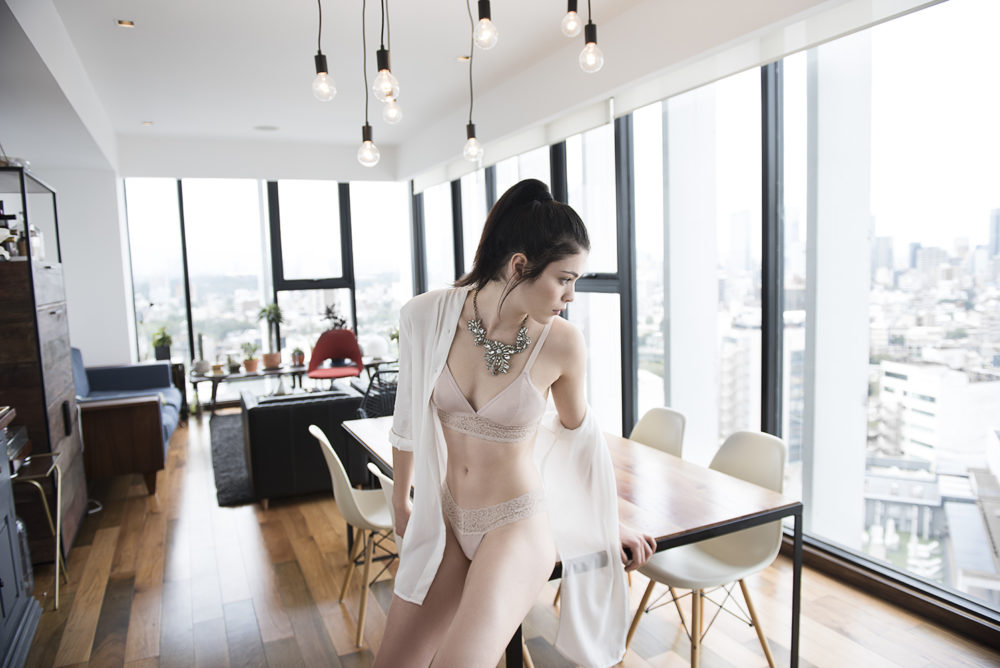 How did you pick your fabrics and color options?
MH: We focus on finding the best quality fabrics to create very comfortable, functional intimates. For example, we use bamboo rayon which is incredibly soft, breathable and moisture wicking. Bamboo is also more sustainable to grow than cotton. The elastic band we use in this collection is plush, soft, and forgiving, and it also serves to add a touch of something beautiful to our collection.
Given our focus on elevated basics, we chose Black and Blush to cover the basics, and to spice things up, we incorporated Burgundy because I just love the color for the season.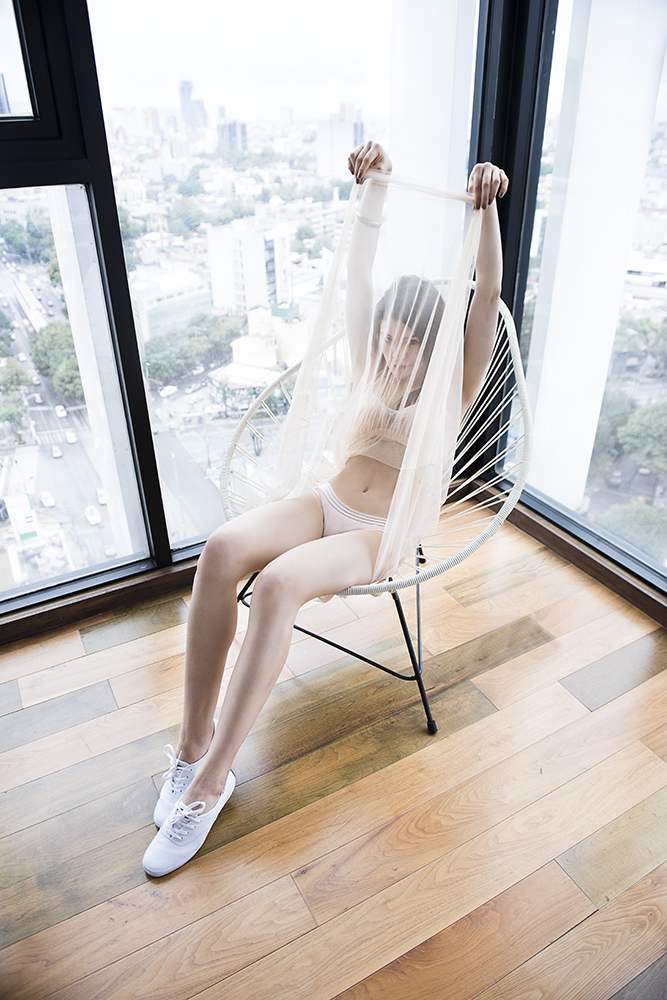 Do you seek to inspire more designers to produce Fair Trade clothing?
MH: Yes, we are all about promoting Fair Trade. In fact, a percentage of our revenue goes to Fabrica Social — a social enterprise in Mexico aimed at supporting the development of communities of female artisans and ensuring fair value for their work.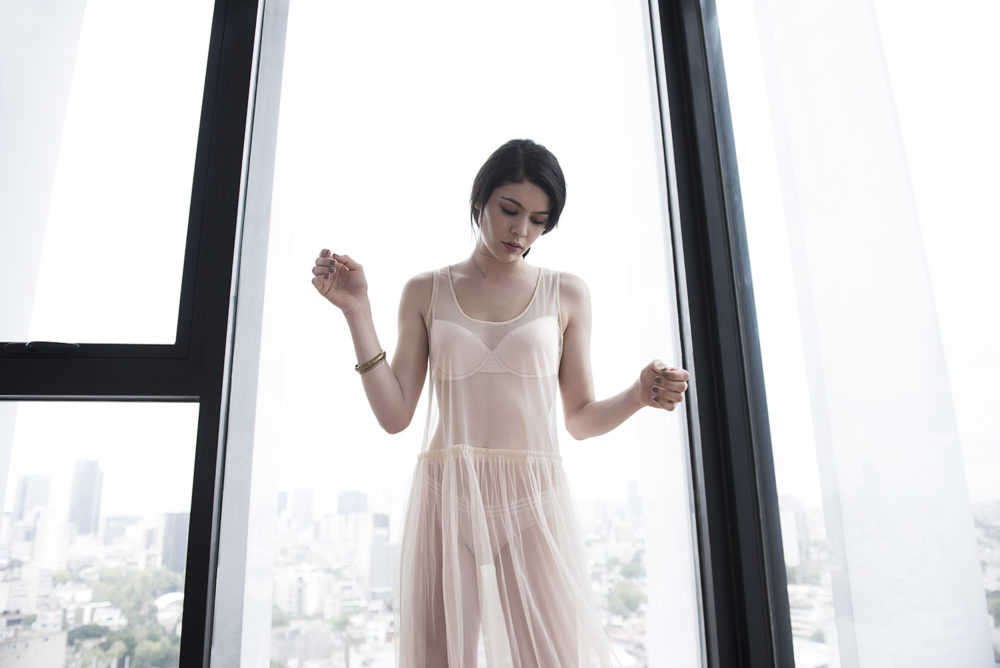 What are your top three favorite pieces from the line?
MH: It's hard, I love them all… but if I had to pick three I would say: 1) I am loving our Ann bralette [$38] for Fall / Winter. It is so soft and comfortable, but still offers some solid support, perfect for pampering myself in this cold weather that's starting to kick in. 2) I also love the Leroy [$16] because I just have a thing for boyshorts, and 3) the Minetta [$50] because of its lower-cut and the freedom of wearing a mesh-lined bra as opposed to a molded cup.
Lucky for us, fashion brand's bras are $38 to $55 and their underwear is anywhere from $14 to $16! You can check out their full collection of bras, bralettes, and underwear sets on the White Rabbit website!