The cast of "Glee" reunited, and it's taking us back to William McKinley High School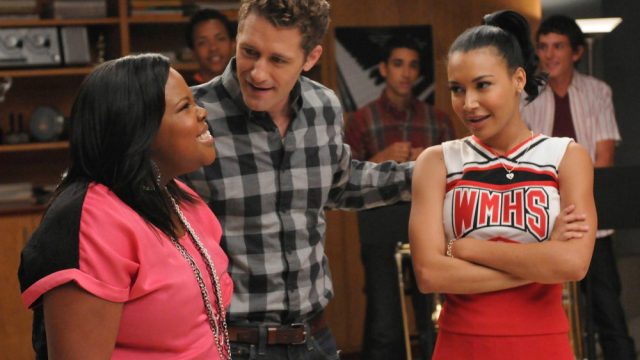 High school reunions get a bad rap. But the Glee cast and crew members who got together for dinner  in L.A. recently look to be all smiles. Then again, with all the spontaneous musical numbers and badass hallway choreography, William McKinley High always did seem a *little* more fun than our high school experience.
Mr. Shue himself (Matthew Morrison) shared a group photo of the reunited Gleeks on Instagram this week, captioning it with a sweet message referencing his "old kids" and his "new kid" (Morrison and his wife Renee welcomed son Revel in October), both of which appear in the picture.
We're honestly impressed such a large crew was able to coordinate an evening like this since it takes our friends a good year to sync schedules, and we're guessing the McKinley kids have a lot more going on being celebrities and all. The photo includes Morrison, Renee, Revel, Jane Lynch (Coach Sue Sylvester, of course), Amber Riley (Mercedes), Chris Colfer (Kurt), Heather Morris (Brittany), Naya Rivera (Santana), Jenna Ushkowitz (Tina), Kevin McHale (Artie), Becca Tobin (Kitty), and Vanessa Lengies (Sugar). Choreographer Zachary Woodlee, writers Michael Hitchcock and Matt Hodgson, and script coordinator Aristotle Kousakis also reportedly joined in the festivities.
McKinley star student Rachel Berry (Lea Michele) is nowhere to been seen, though Michele posted her own Instagram pic just a few days earlier of herself, Morrison, and other Gleeple catching up at the Elton John Oscars afterparty.