Here's the recipe for the "You Can't Sip with Us" cocktail from The Burn Cookbook, because happy hour is from 4 to 6
Close your eyes and try to imagine a world without Mean Girls. It's nearly impossible, right? When the movie hit theaters in 2004, it was an instant classic. Mean Girls quotes immediately became part of our vocabulary. The movie went on to inspire beauty products, tattoos, and even a Broadway musical. And now, it's taking over our kitchens. Introducing The Burn Cookbook: An Unofficial Unauthorized Cookbook for "Mean Girls" Fans.
This is not like a regular cookbook. It's a cool cookbook. For starters, it comes from Jonathan Bennett, a.k.a. Aaron Samuels himself. Bennett and chef Nikki Martin—both of whom you've seen on The Food Network countless times—teamed up to dish out recipes that will satisfy everyone's inner plastic. If every other sentence that comes out of your mouth contains a Mean Girls reference, then this is the cookbook for you.
The Burn Cookbook is broken into eight different sections: Whore d'Oeuvres; Regina's All-Carb Diet; I Really Want to Lose Three Pounds; On Wednesdays We Eat, Drink, and Wear Pink; Cramming for Finals; Mean Grills (She Doesn't Even Grill Here); Happy Hour Is from Four to Six; and Get In, Loser, It's Desserts.
Each recipe is so pun-tastic, Mean Girls fans will eat the whole cookbook up.
Some of my favorites include the "Boo You Whore-iental Salad," the "Why Are You White? Russian," and the "You Will Get Pregnant and Diet Smoothie." And there's plenty more where that came from.
Best of all, The Burn Cookbook hits shelves just one day shy of October 3rd, which everyone knows is Mean Girls Appreciation Day.
Bennett and Martin were kind enough to share their recipe for the "You Can't Sip with Us," a refreshing (and, more importantly, pink) rosé cocktail. Because on Wednesdays, we drink pink.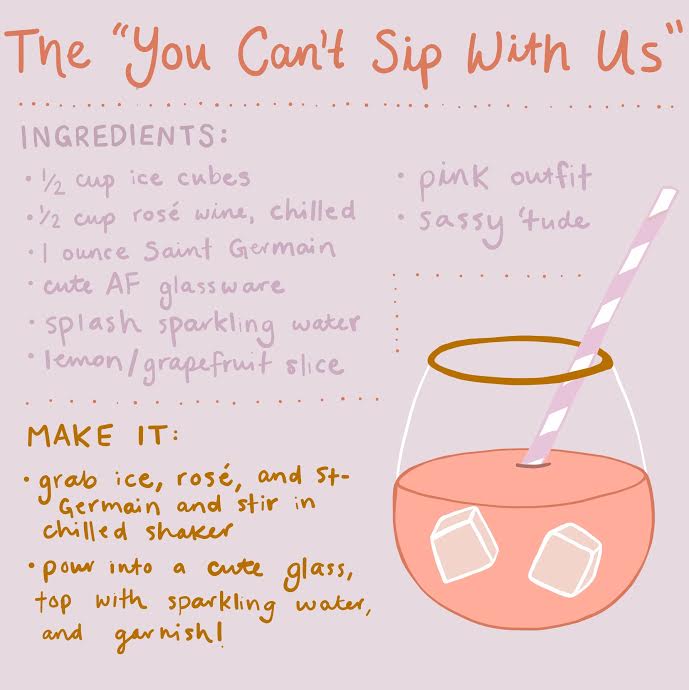 So fetch, right?
We spoke with Bennett and Martin about their clever new cookbook, hilarious puns, and never-ending love of Mean Girls. It was pretty freakin' grool.
HelloGiggles: What made you feel like now was the time to revisit Mean Girls and publish The Burn Cookbook?
Jonathan Bennett + Nikki Martin: It just kind of happened. I was with a friend eating this really good guac and she said, "Taste this, it's not regular guac, it's cool guac," and The Burn Cookbook was born!
HG: What kinds of recipes can people expect from The Burn Cookbook?
JB + NM: We have everything from "Fetch-uccini Alfredo" to "Gretchen's Wieners" and everything in between. "Just Stab Caesar Salad" goes really well with the "Mac and Cheese Balls, Because I'm a Mouse, Duh."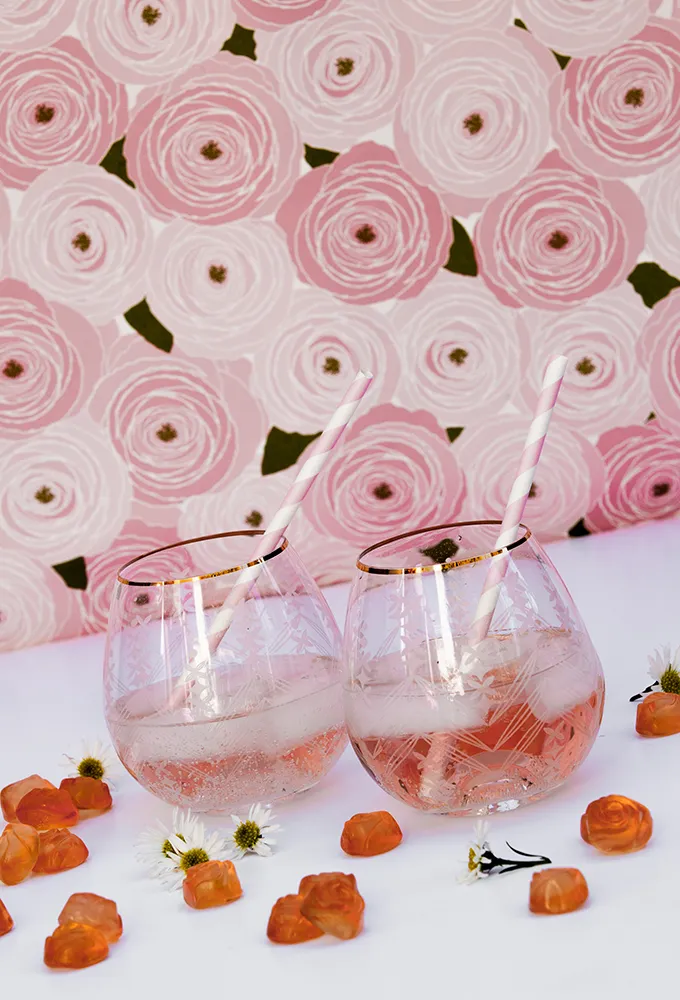 HG: I'm loving the "You Can't Sip with Us" cocktail recipe. What occasion do you suggest serving it?
JB + NM: We suggest serving it at breakfast, lunch, and dinner. Or after you lose three pounds by doing our amazing workout while you watch the film.
HG: What food recipes from The Burn Cookbook pair best with the "You Can't Sip with Us" cocktail?
JB + NM: "Cheese and Crackers for Eight People," duh. Also "Fetch-uccini Alfredo" because every bowl of pink pasta deserves a glass of wine.
HG: The Burn Cookbook is so pun-tastic and makes countless great movie references. How did you come up with all the recipe titles?
JB: This was the most fun for me; it was probably the easiest thing I have ever done. I love puns and I have lived this movie for 14 years. Having fan after fan come up to you and shout their favorite lines at you made me realize we have to turn them into food.
HG: Which recipe from The Burn Cookbook would each Mean Girls character like best?
JB + NM: Cady: "Homeschooled Jungle Veggie Bowl"
Regina: "Why Are You So Obsessed with MEatloaf?"
Gretchen: "White Gold Hoops"
Karen: "She Asked Me How to Spell Orange Chicken"
Damien: "Too Gay to Function Cosmo"
HG: Who is The Burn Cookbook perfect for?
JB + NM: Whether you're a foodie, home cook, or just starting out, there are plenty of recipes for you. The recipes are simple but extremely delicious and are meant to be made and shared together with your best friends. What we love about the book is that there are even games and quizzes inside that give you something fun to do while you're cooking. Get your friends together, get in the kitchen, and start cooking! Worst case scenario, if you screw it up or burn it, you can always just order cheese fries.
The Burn Cookbook is now available wherever books are sold.