This new eco-friendly beauty brand is launching hair and skin care products that will help save the planet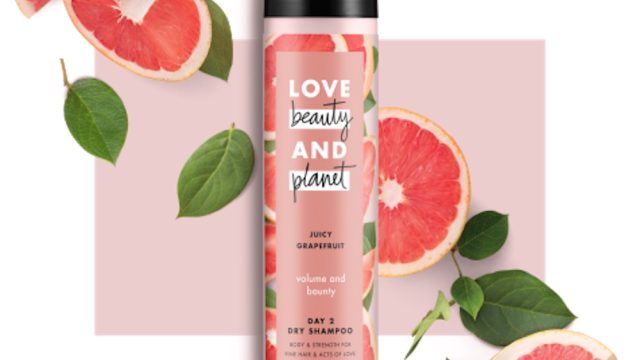 The process of discovering new beauty brands can sometimes feel like a treasure hunt. There are so many gems lurking beneath our purview. So when we were invited to preview the new brand Love Beauty and Planet (it's actually Unilever's newest launch), we had to follow the scent of gold.
While the brand's lovely assortment of shampoos, body washes, and hair oils won't officially release  (online and in drugstores) until January 2018, we had the opportunity to try some of the products. We even spoke to the Senior Brand Manager Sonika Malhotra, about the brand's vision.
One of our first impressions of their products is how vibrant the packaging is. Each product features embossed illustrations of the primary plant ingredients (roses, coconuts, and lavender). Even better, the bottles are 100% recyclable. The labels were also developed to easily (and completely) wash off, to ensure they'll be accepted as recycling.
While the environmentally friendly component is  a priority, Malhotra shared what a crucial part the  packaging plays,
"We created a packaging that communicates very easily and simply what the brand stands for because the human attention span is so little — last we heard it was 7 or 8 seconds (less than a goldfish!) — and you have very little time to land your message and idea. We wanted to surprise and delight our consumer."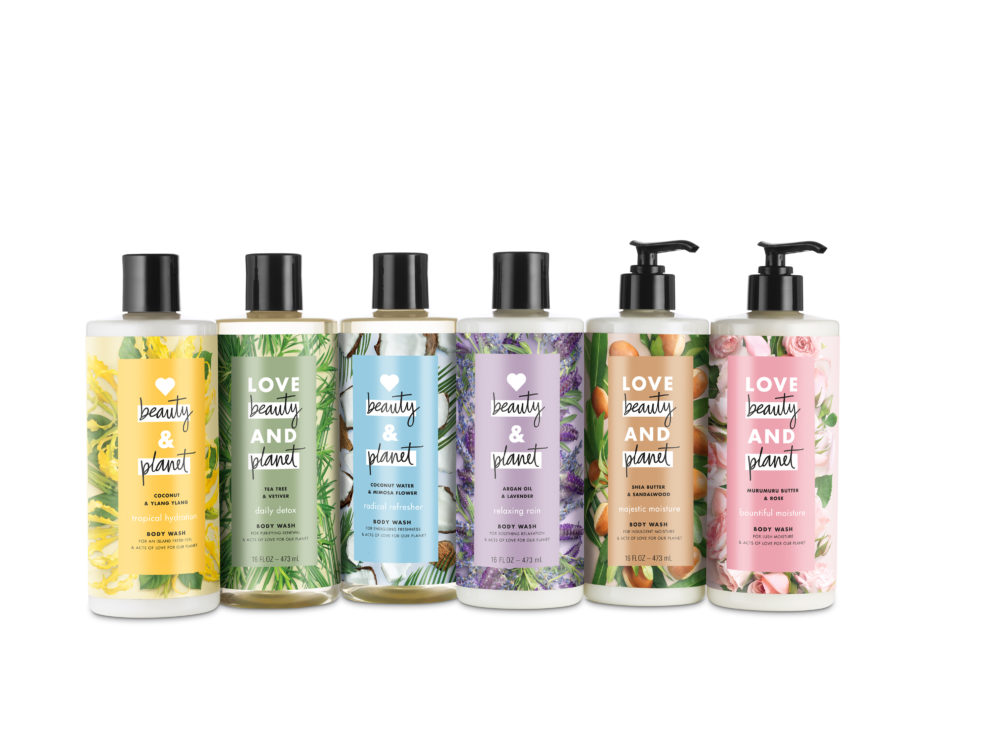 Beyond the delicious packaging, one strong impression from the event was how Love Beauty and Planet views a love of beauty (hence the name) and eco-friendly values as one and the same. To live out this belief, the brand partners with Ashoka, an organization that has scouted and supported the world's leading social entrepreneurs since 1980. Through the partnership, Love Beauty and Planet will help provide funding to entrepreneurs focused on environmental solutions.
Malhotra explained,
"The most exciting part of building this brand has been meeting like-minded people who believe in the power of small, simple ideas and how the sum can be greater than its parts. From the formulas team believing that every shower and the water saved through our fast rinse conditioner is valuable, to the packaging breakthrough of 100% recycled materials, to the social partnership with Ashoka that makes you believe in the power of small acts that will make the world prettier and cleaner."
In keeping with the commitment to quality beauty and eco-friendly ethos, all of the brand's products are vegan and cruelty-free, and the fragrances are infused with ethically sourced essential oils or absolutes (French heirloom lavender, Moroccan mimosa flower, or Bulgarian rose). The fragrant ingredients are obtained by the fragrance partner, Givaudan, whose responsible sourcing program helps support the ecosystems and livelihoods of farmers and communities who grow them.
It doesn't hurt that everything also smells like a complete dream.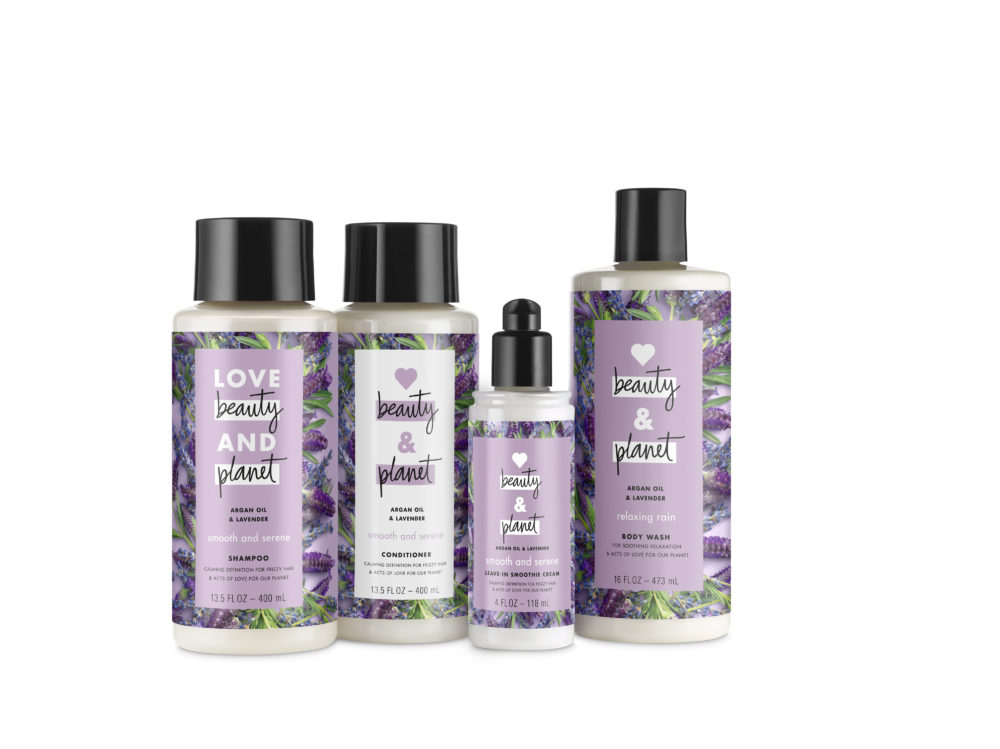 Perhaps one of the most fascinating pieces of research that went into launching this brand is the work behind the "fast rinse technology." Basically, the brand wanted to help women cut down their shower time (to save the earth), so they specifically developed and tested a conditioner formula that rinses out of your hair faster. Pretty clever, right?!
For Malhotra, the motivation to develop ethical but delicious hair and body products comes not only from a personal passion but the shifting tide she's seeing in the beauty world — especially with the current and crucial conversations around climate change.
Malhotra said,
"I think consumers and brands are more conscious today. They understand that there is an impact of everything we do. Small efforts that can show our respect to the planet that so generously gives to all of us is always a good idea."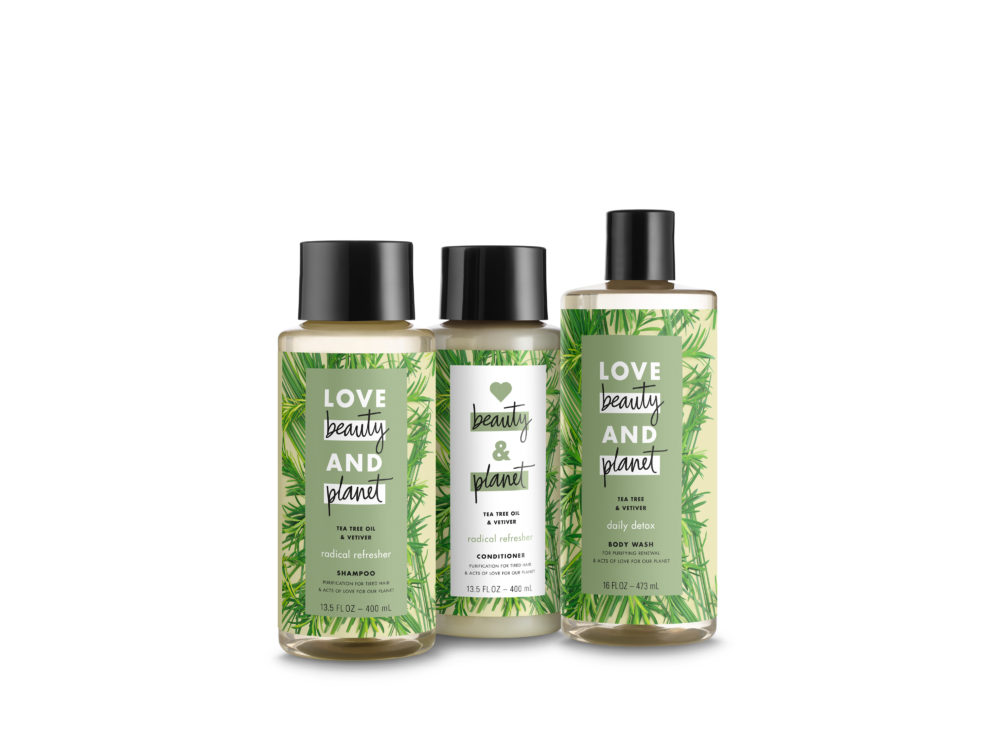 When the lush offerings are officially available for purchase in January, there will be six full product lines: Blooming Color (murumuru butter and rose), Radical Refresher (tea tree & vetiver), Hope & Repair (coconut oil & ylang-ylang), Purposeful Hydration (shea butter and sandalwood), Volume and Bounty (coconut water and mimosa flower), and Smooth and Serene (argan oil and lavender).
Each of the lines includes shampoo and conditioner, and the inclusion of hair oil, body wash, and body spray varies based on scent. Did we mention that everything is under $10? Yes, it's not only sustainable, but it's affordable too.
To make your future shopping easier, we decided to share six of our favorite products that we've played with so far!

This shampoo smells like coconut water and a heavenly mimosa flower. It feels like you're basically floating in a pristine cloud. It's light enough to give your hair a cleansing boost without weighing it down.
This scrub feels so soft and gentle, but it still does the crucial exfoliating work. Most importantly, however, you'll find yourself smelling like roses all day.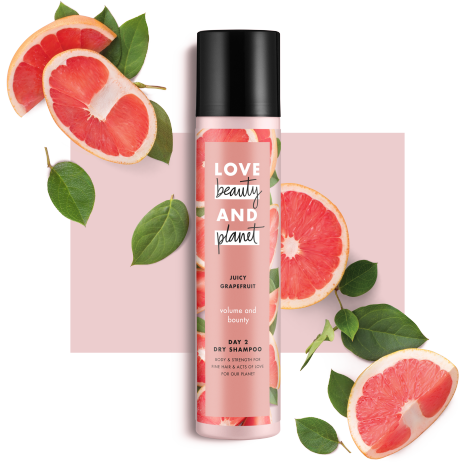 A stylist did a demo with this product at the preview event, and it smelled and worked like a grapefruit miracle. There's no white residue either, so for the dry shampoo-heads in the house, that's a big deal.
This cream is fabulous for either working into your hair fresh out of the shower or when it's almost dry. Again, it smells like a field you want to live inside and is optimal for limiting frizz or styling curly or thick hair.

If you're dealing with split ends or working on maintaining dyed hair, this oil is here for your needs. Best applied before entering the shower, this oil works generously on dry or damaged hair and smells like melted flowers.

Most of us are familiar with the struggles of keeping our skin from chipping away during the winter months. Luckily, this shea butter and sandalwood wash feels like a warm moisturizing hug for our skin.
Love Beauty and Planet will launch its products in January, however, the website is already live for you to peruse!