The Body Shop made their version of a cult Korean skincare product we're obsessed with
Ethical beauty pioneer The Body Shop has released their version of a cult Korean skincare product that we're weirdly obsessed with.
Remember that Korean exfoliant peel that takes dead skin off your face in little balls? (We liked it so much we made a video about it.) Well, OG natural skincare and beauty company The Body Shop is selling their own version of the disturbing yet satisfying peel.
The new liquid exfoliant is part of the brand's Drops of Youth skin care range, which includes seven appearance-enhancing products. The Drops of Youth Liquid Peel claims to lift and peel off impurities, pollution, and dead skin cells.
A peek at the Drops of Youth products from The Body Shop's Instagram.
The products in the Drops of Youth line include plant stem cells from Edelweiss, Sea Holly, and Criste Marine. To achieve maximum results, The Body Shop suggests using a three-step process: first Drops of Youth Liquid Peel, then Drops of Youth Concentrate, and finally Drops of Youth Cream.
Drops of Youth Liquid Peel, $25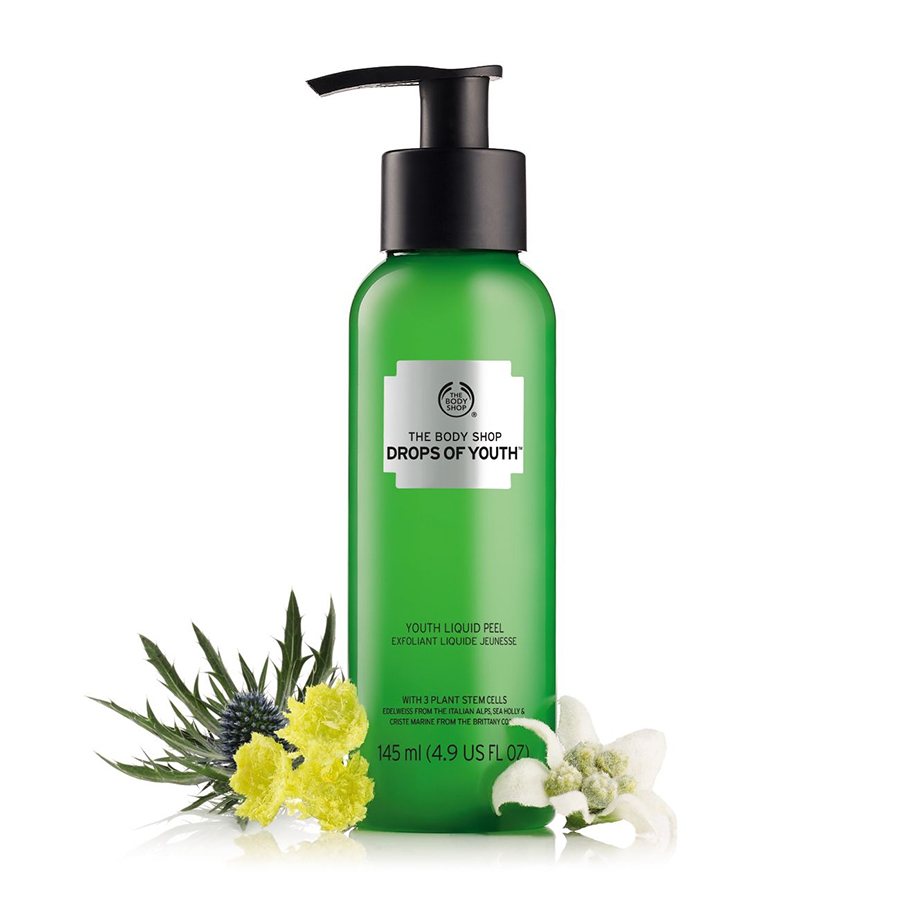 The Body Shop has prepared a 28-day skincare program to follow in addition to using the products. Truly a holistic approach, but what else would you expect from a company whose entire philosophy is about the health of its customers AND the planet?
We wonder how this peel compares to the Korean Dr.G Brightening Peeling Gel. Will it slough off our skin in gross little balls? Or is it a more subtle dissolve? Guess we'll have to pick some up and find out!
Here is what you can expect from Dr. G's peeling gel.
[tempo-video id="5331836056001″ account="4607804089001″]
We can't wait to test out The Body Shop's version!
Purchase the Drops of Youth Liquid Peel ($25) from The Body Shop online and in stores.