Kumail Nanjiani likened his desire to tell his love story through "The Big Sick" to…crust on a ketchup bottle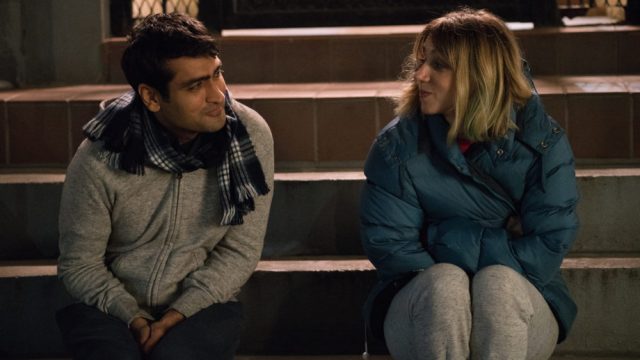 Kumail Nanjiani and Emily V. Gordon's real-life love story comes to the big screen in The Big Sick, a romantic comedy starring Nanjiani (as a fictional version of himself) and Zoe Kazan (as a fictional version of Emily) that follows the couple as they navigate cultural differences and a mysterious illness.
[tempo-video id="5472991902001″ account="4607804089001″]
At the film's Los Angeles premiere on Monday, HelloGiggles asked Nanjiani if there was a moment in which he felt like he needed to tell his story.
"We sort of had been kicking it around a little bit," the Silicon Valley star said. "We were like, 'This would be a good story to tell.' Once we started working on it I was like, I really have to tell this story."
He trailed off as It's Always Sunny in Philadelphia creators and cast members Glenn Howerton and Rob McElhenney walked by. "I'm being awkwardly sincere right now," he joked, as he paused to greet them.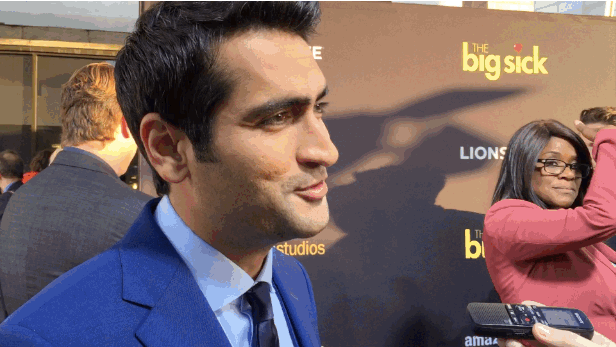 Nanjiani then got back to his motivations for making the film, turning to…condiments?
"You know when you have a bottle of ketchup and there's the crust at the top and you have to get the crust out before you can get anything else out? I kind of felt like that's how it was, at least for me. I was like, I have to get this story out and tell this story before I can move on to anything else."
Definitely not the answer we expected, but charming nonetheless! And so looks The Big Sick, which opens in select theaters on June 23rd.