"The Big Bang Theory's" Johnny Galecki personally thanked the firefighters who tried to save his home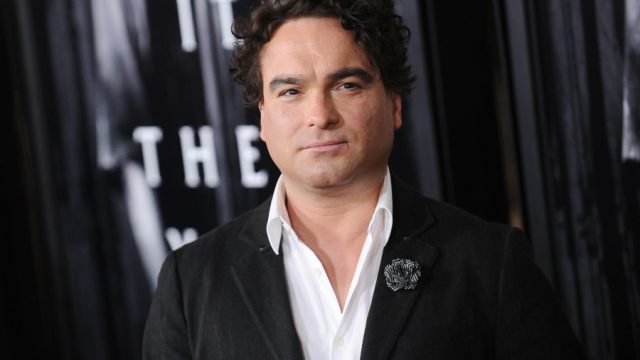 In the aftermath of what we're sure was a devastating and frightening time for his family, actor Johnny Galecki has thanked firefighters after his home burned down earlier this week, taking to Instagram to share his heartfelt appreciation.
The Big Bang Theory star's vacation home burned down in a massive fire on Monday night, and he has nothing but love and gratitude for the team that went into the fire and wreckage, risking their own lives in the process.
In a touching photo, Galecki hugged and praised the firefighters, and it's clear that he's incredibly appreciative of each and every person who worked to make the area safe for the community following the destructive wildfire.
The photo was taken amidst the wreckage of the actor's San Luis Obispo, CA ranch. In his caption, he thanked "the brothers and sisters of @calfire." He added, "It is the profound risks that you accept and the sacrifices you and your families make that keep us safe. Thanks also to the many of you who have reached out in support. It is far from lost on us here."
Galecki also thanked the police and fire crew in the immediate aftermath of the fire in a statement to TMZ on Tuesday, he said, "My heart goes out to all in the area who are also experiencing loss from this vicious fire, the threat of which we live with constantly, which may seem crazy to some but we do so because living in our beautiful, rural area makes it worthwhile."
"It's never the structures that create a community — it's the people. And if the people of Santa Margarita have taught me anything it's that, once the smoke has cleared, literally and figuratively, it's a time to reach out and rebuild. We've done it before, and will need to do it together again, and it will make our community even closer and stronger. Endless thanks to CalFire and the Sheriff's Office. I know you guys are fighting the good fight to keep us safe. So very relieved no one has been hurt."
We're so glad that Galecki and his family are safe, and hope that every family affected by the fire are able to move forward from what is surely an unimaginably difficult time.