"The Big Bang Theory" is the show that never ends — two more seasons are coming!
Sounds like The Big Bang Theory is not going bust any time soon. Deadline reports that CBS's long-running hit is inking a contract that will secure two more seasons. The deal will bring the high-ratings nerd comedy to its twelfth season, airing in 2018.
Original cast members Jim Parsons, Johnny Galecki, Kaley Cuoco, Simon Helberg and Kunal Nayyar are all finalizing new two-year contracts.
Whether these next two potential seasons will be the last is not yet known.
Also breaking with this news is the fact that all original cast members will now be receiving equal pay.
That pay is said to be somewhere in the area of $1 million per episode. Galecki, Cuoco, and Parsons were already getting that amount. Fun fact: Each episode costs $10 million to make!!!
CBS must have taken Nayyar's hints last year about upcoming contract negotiations seriously.
Meanwhile, the contracts for co-stars Melissa Rauch and Mayim Bialik, are also up for renegotiation.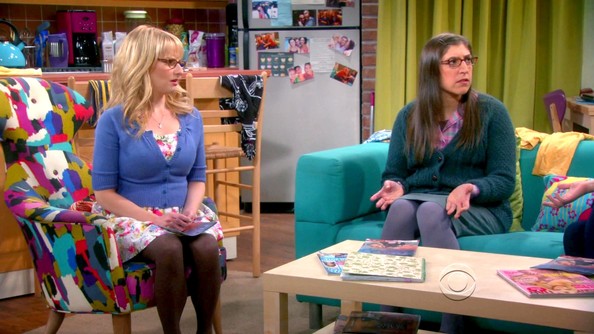 However, they each earned $175,000 an episode in their most recent deal, according to Deadline. But now that their characters have become an equal part of the show's ensemble, they're both well-positioned for a salary bump.
Folding into this year's negotiations were discussions of the show's planned prequel series. Sheldon is in the works for next season.
Given that he's our biggest theoretical physicist crush of all time, we're over the moon about it.