The 13 Best Peacock Green Clothes and Accessories, Because It's *the* Color of the Season
More colorful sophistication than you can shake a tail feather at.
Editor's note: The shopping links contained in this post are not affiliate links; meaning, they are the writer's suggestions and HelloGiggles does not earn a commission on any purchases you make.
From fun, frilly frocks, to dressing up those digits, peacock green is having its moment.  And the color — inspired by the exotic bird's beautiful feathers — is being seen everywhere from home decor to high fashion runways and even the red carpet. Jada Pinkett-Smith wowed at the 2022 Oscars in a Jean Paul Gaultier-designed ruffle dress with a cascading train, rocking the color from head to toe.
The peacock was once considered royalty and is believed to be a symbol of beauty, rebirth and wealth. The shade inspired by it is beloved for adding tranquility to your space or adding some flair to your wardrobe this season.
When trying a hot new hue, it's a good idea to add a few meaningful pieces rather than going wild with it. Trends do come and go, and while peacock green is very big and exciting this season, next season may be all about the pinks and purples.
RELATED: 30 Best Zodiac Tattoo Ideas
If you do opt to add a green piece to your repertoire, choose a taffeta dress for going out, sparkly shoes and a purse, or just add a pop of color to your beauty routine. There are all sorts of ways to embrace this trend and look great while doing it this season.
1
The Perfect Party Dress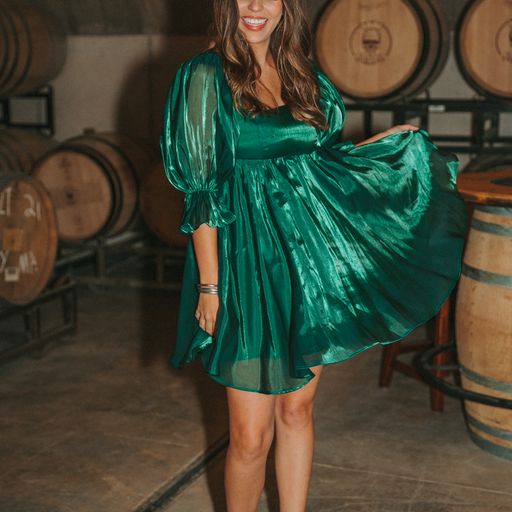 This Buddy Love Betsy Dress in Dublin is a shiny and festive babydoll, which is a flattering option for a holiday party (read: eat as much as you want, no one will notice thanks to its empire waist).
Shiny and shimmery, this is a frock sure to get you noticed — that can easily be paired with more subtle accessories, such as black or nude leather heels and a clutch.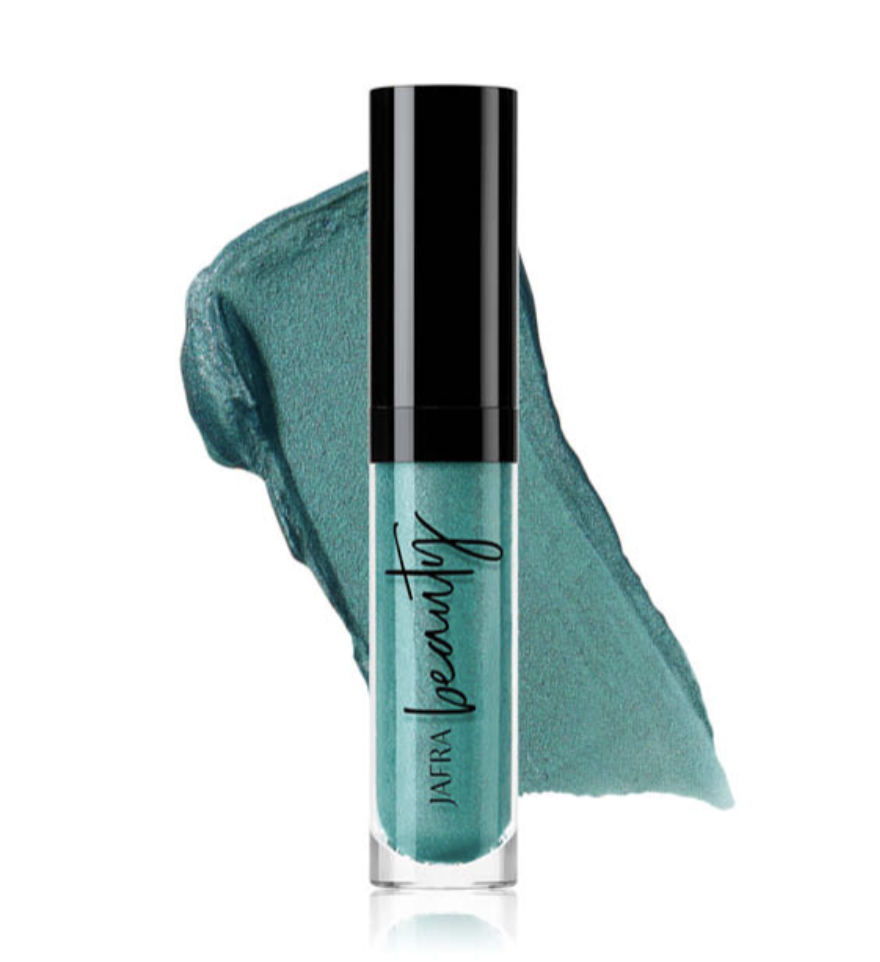 Sometimes the easiest and most inexpensive way to add a trending color to your wardrobe is to incorporate it into your beauty routine.
The JAFRA Beauty Liquid Eyeshadow in Tulum is a perfect peacock green liquid eyeshadow that can add a bit of pizzazz to any ho-hum outfit. Freshen and brighten your look in an instant with a swipe of this shadow on your eyes.
RELATED: 5 Best Fall-Themed Manicures You Can Do Yourself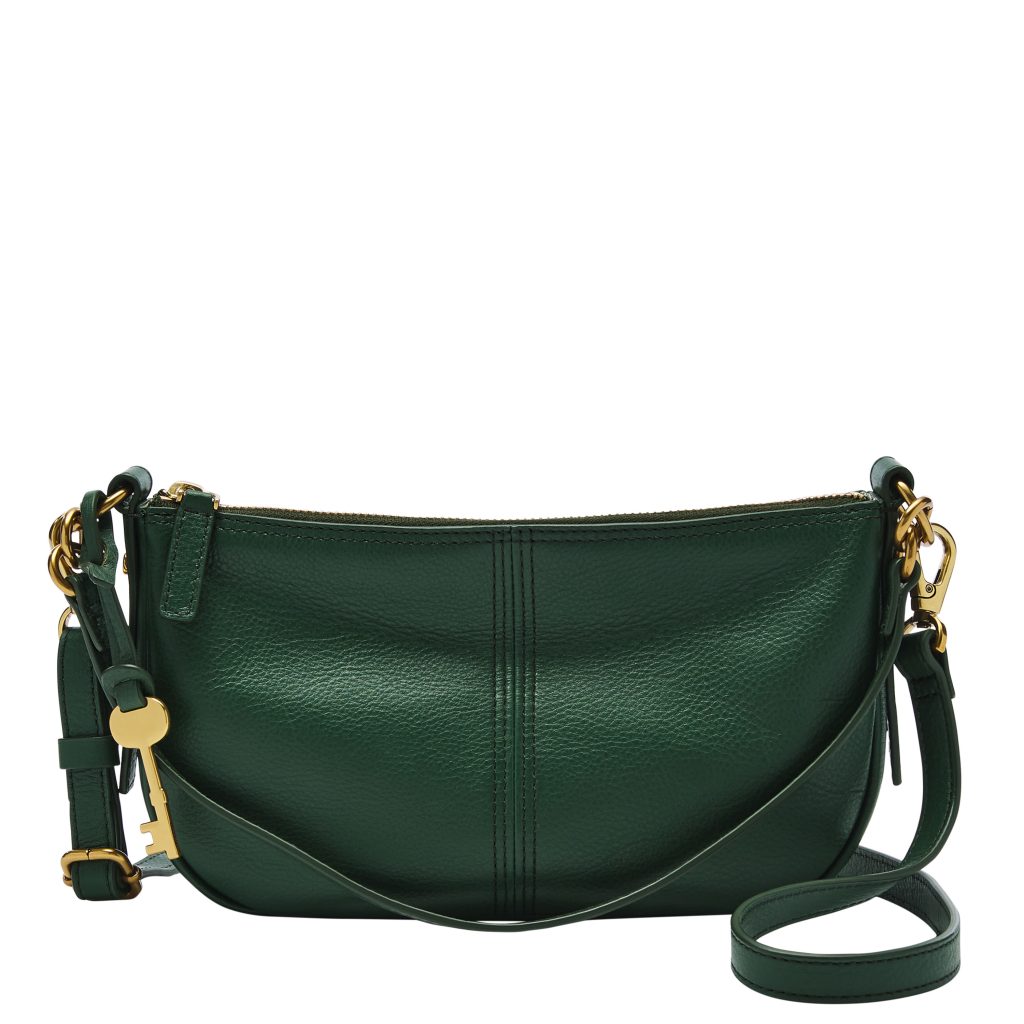 Accessories such as purses are a great way to incorporate a pop of color into an outfit.  This Fossil Jolie Baguette is an adjustable purse that can be worn as a crossbody or shoulder bag, and is just large enough to carry a phone, your favorite lipstick, and your wallet. We love the gold detailing that accents the green.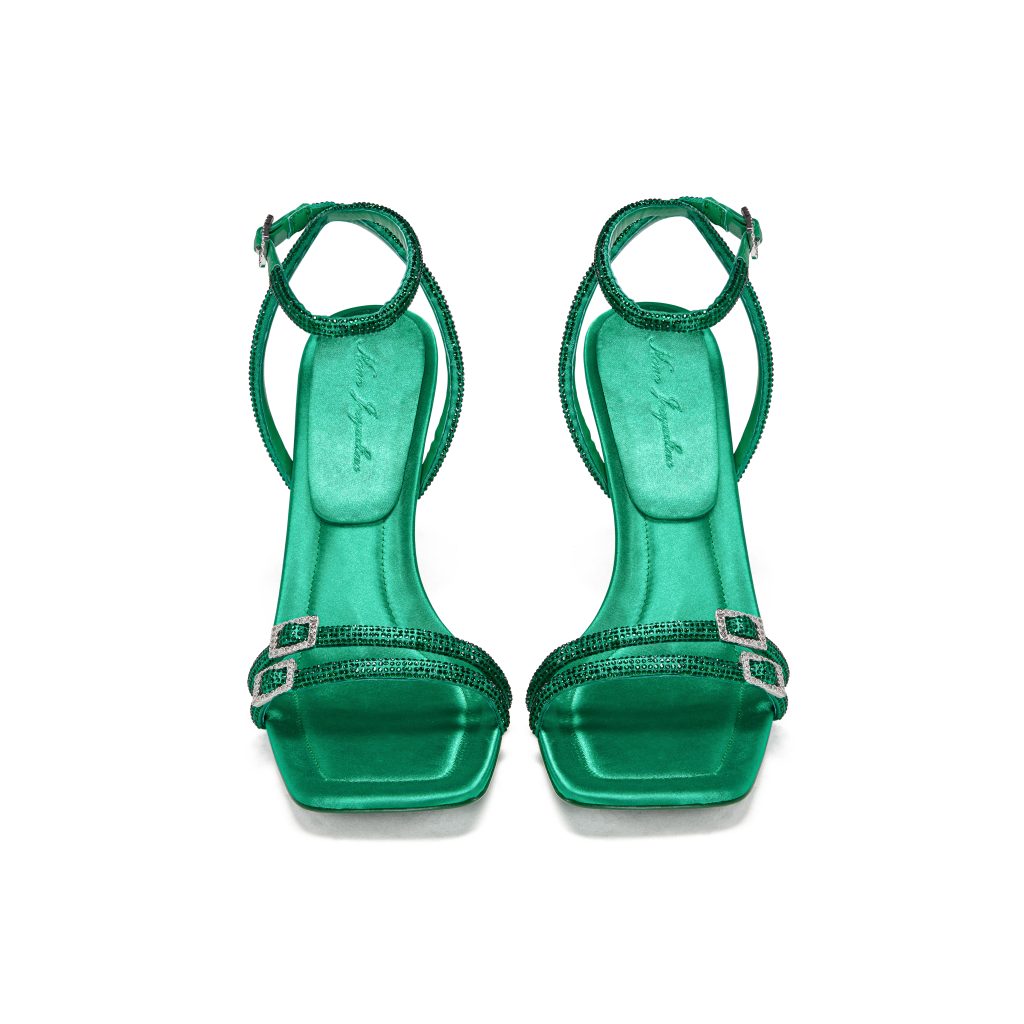 These Green Silk Miah Sandals are gorgeous and a perfect addition to a cocktail dress on a fancy night out. While they are an investment piece for sure, these glamorous sandals have luxe rhinestone-adorned straps and chic buckles, making them the ideal accent for any primetime look.
RELATED: This High-Heel Hack on TikTok Claims to Be the Secret to Pain-Free Feet
A high-quality coat is essential as the weather cools, and this Neo Active Double Up Hooded Puffer offers tons of warmth this season without a lot of added bulk. It also has a packable zip-off vest design, to keep things breathable as the temperature fluctuates.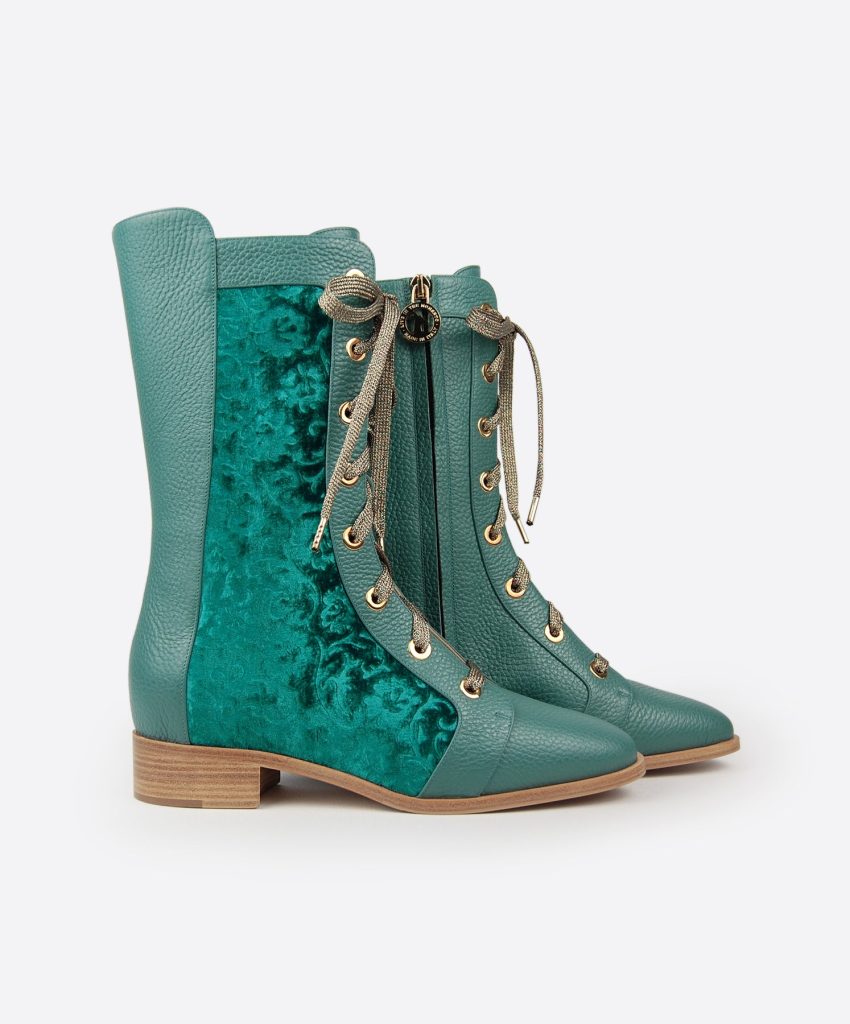 These Vespro combat boots in Aqua Lago are a splurge for sure — but if your budget allows, they pair beautifully with skirts and dresses.  They are so unique in pattern and appearance, they're sure to be a statement piece for years to come. 
These Skechers Uno 2 Air Around You sneakers are perfect for staying comfortable yet fashion-forward on those long commutes. The vegan shoe features the brand's signature memory foam insoles, so you'll be rocking the fun green color all while feeling like you are walking on air.
Cozy sweaters are a fall staple — and the Kuhl Sienna Sweater does not disappoint. With its relaxed cowl neck and pretty curved hemline, it comes in the perfect shade of green to pair with skinny jeans or your favorite leggings.
9
Be Prepared For All Weather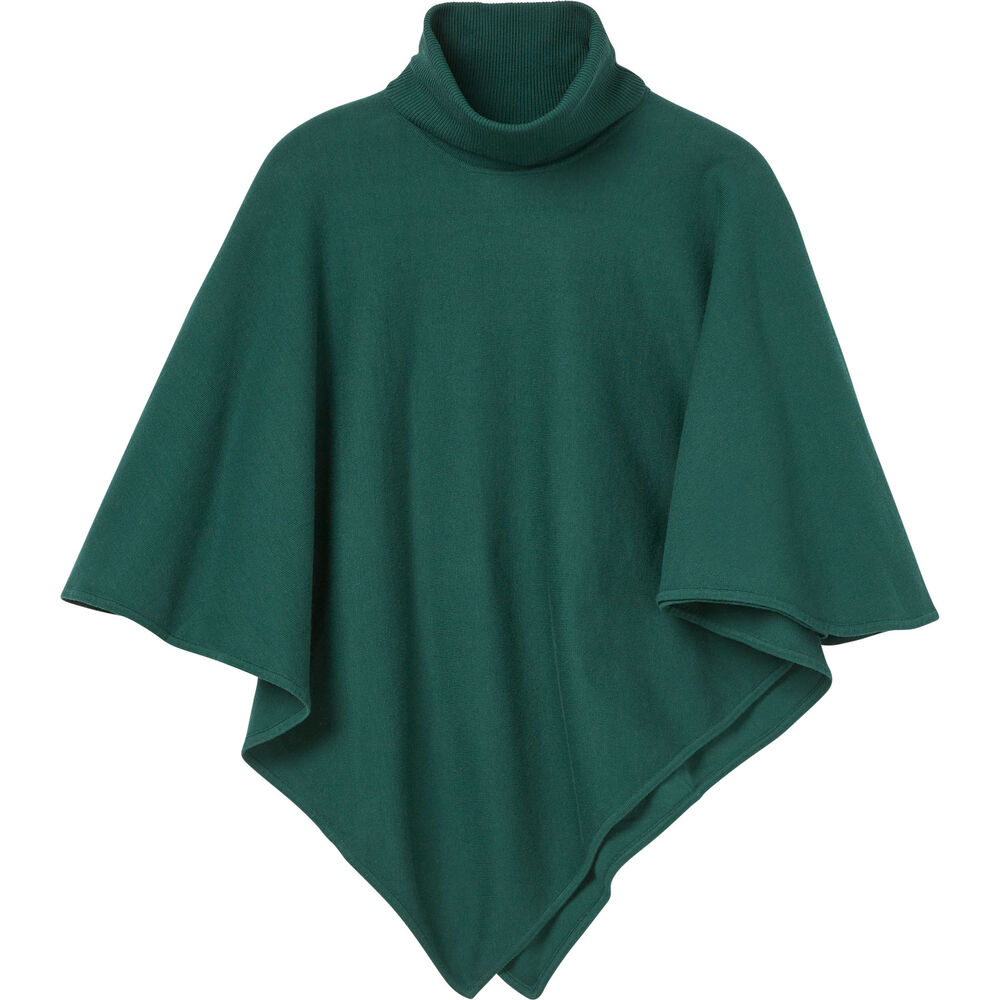 The Duluth Trading Shiftless Asymmetrical Poncho (in Deep Seaglass) is great to tote along on a travel day when you aren't sure what weather you may encounter, but want to still look stylish and put together. This pullover poncho is easy to toss on and pairs well with a pair of leggings and tall boots. 
The Liverpool Los Angeles Classic Jean Jacket is a classic fit and a timeless look in a denim jacket, but made more fun in this trendy green shade. Whether carrying it along for a night dining outdoors when the weather is beginning to chill or adding a layer to your favorite fall dress, this will become an instant wardrobe fave.
11
It's All About Foundation
How we look in our clothes is often about what we are wearing beneath them. The Bravissimo "Adele" bra is a gorgeous bra that lifts and supports for D-cups and up, but also is available in perfect green shade with lots of sexy lace detail.
RELATED: The #1 Best Bra You Need This Fall, According to an Expert
We love these C Hoop Earrings because they are both a hoop and a stud. The finish is dainty and elegant but with a definite touch of personality.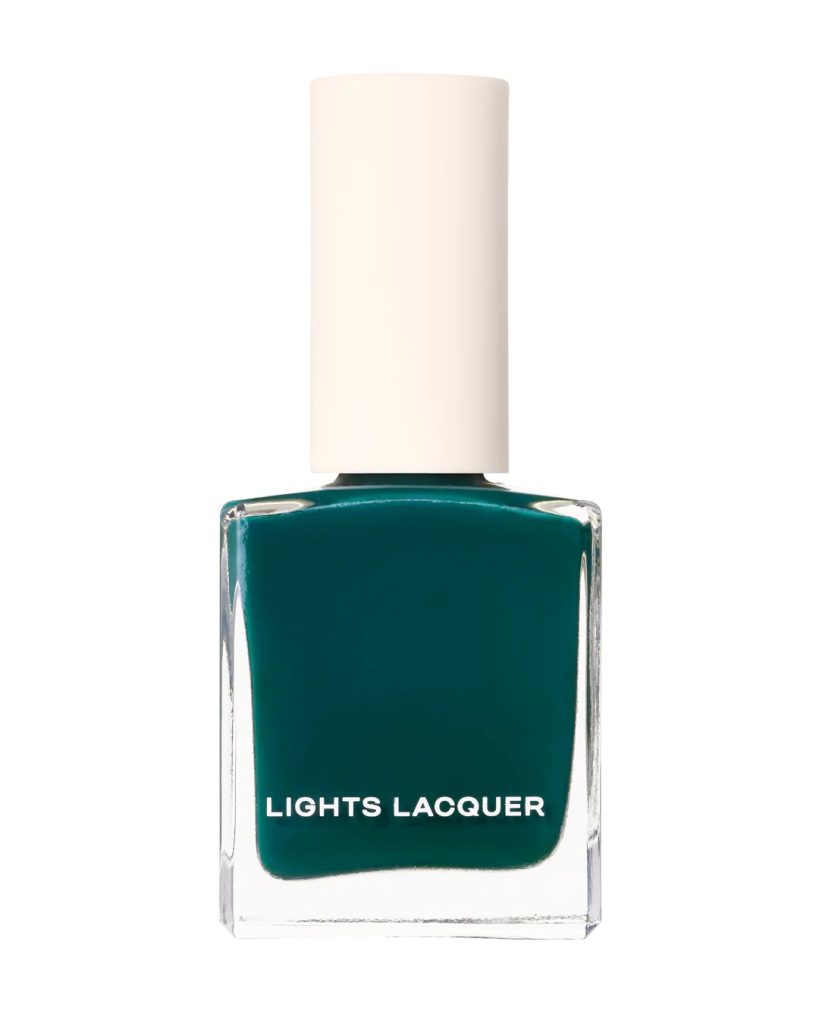 A great manicure is one that lasts for days. If you're afraid to try this bold color elsewhere, then your nails are the perfect spot. This beautiful shade from Lights Lacquer is unique and stylish way to rock the trend, without making a long-term commitment.
Aly Walansky is a NYC-based freelance writer focusing on food and travel.
Read more