Oona Laurence goes behind "The Beguiled" — and reveals how she feels about mushrooms
In writer-director Sofia Coppola's The Beguiled, Oona Laurence plays a young girl named Amy, who is a student at an isolated girls' school in Virginia during the Civil War. Here, the 14-year-old actress — known for Broadway's Matilda the Musical, Southpaw, and Pete's Dragon — tells HelloGiggles all about working with the talented cast and crew and what she learned in the making of the movie. Plus — and warning, because here come some spoilers — she reveals how the filmmaking team feels about mushrooms, which play a crucial role in the film. With that, here we go…
HelloGiggles: What attracted you to your character, Amy, in The Beguiled?
Oona Laurence: Amy's very curious. She's very sympathetic and she also loves animals.
HG: What was it like working with Sofia?
OL: Sofia is a very brilliant person and just so creative. She also gave us a lot of freedom on set to make our own choices and decisions. As a person she's so nice, friendly, and warm. She's great.
HG: How about Nicole Kidman, Kirsten Dunst, Elle Fanning, and Colin Farrell? What were your co-stars like on set?
OL: They were all so great. Elle has a very bubbly personality, so it was really easy to get along with her. Kirsten is so, so, talented, but she's also very down to Earth and has a really great sense of humor. Nicole is also a hard worker. For example, on set, I remember when we were doing an emotional scene, she would have us scream very loud and run around just to get us into that mode.
Colin was great as well. He's very talented too. I think, honestly, he was just a great sport about being the objectified person in the movie because that's usually a woman. They were all so great, and [have] very distinct personalities.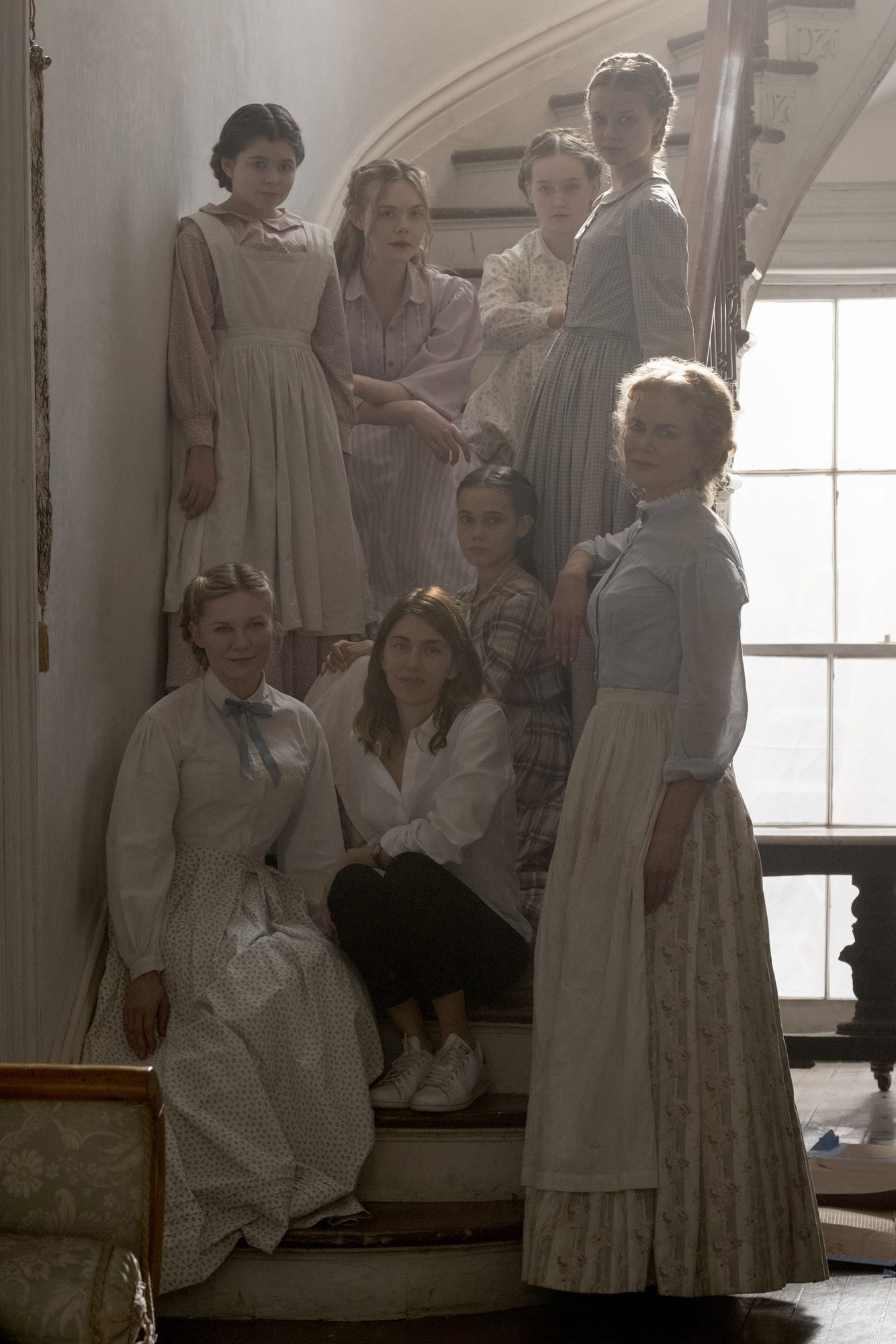 HG: Did you learn anything from working with them? Something that you'll carry with you as you move forward as an actress?
OL: I learned a lot from them. I think just [from] being in their presence. The way they carry themselves was so inspiring. I also learned it's fun to joke around on set — especially when you really like the people on set. But also, you need to remember that you're at work and you have to be professional. You have to just give every single take 100.
HG: What were some of those fun times on set?
OL: Every day on set was a blast. It wasn't even like work. It was awesome. Me and the girls — Angourie [Rice], Addison [Riecke], and Emma [Howard] — we made this music video. Emma, I actually knew beforehand. We're like best friends, so that was awesome.
We're all obsessed with Hamilton, so we made this music video of the Schuyler sisters. We included everybody in the crew and everybody in the cast, and everybody had their own little role. It was so much fun. It was like six weeks of filming and throughout that, we made the music video. It's actually great because it's a way to hold those memories for that time.
https://www.youtube.com/watch?v=jZiK2PNdF9g?feature=oembed
HG: Mushrooms play a crucial and dark role in the film, and your character is directly linked to them. So, I have to ask: How do you feel about mushrooms now?
OL: Actually, to be honest, I didn't really like mushrooms in the first place, so it didn't really have an effect on me. Sometimes the caterers would serve mushrooms on set and you would notice that people would take double takes before getting the mushrooms. They'd be like, "Oh, wait. Are these safe?"
The Beguiled is currently in theaters.