The beauty products an L.A.-based business coach uses to tackle her busy day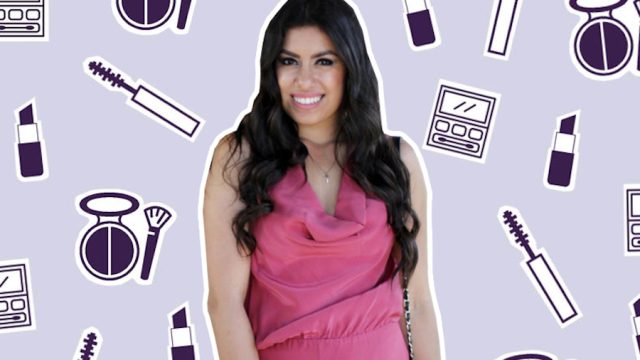 Welcome to The Beauty Files, where HelloGiggles editors and contributors share what exactly they put on their faces, and why. We want to take you on this voyeuristic journey because we believe makeup means something different for every single person — applying makeup is a conscious, intimate decision we make almost every single day, and there's usually a method behind the madness. Join us every week as we spill the beans on beauty products, and feel free to submit your own Beauty Files. E-mail us at [email protected]!
Hey guys! My name is Jessica Estrada. I'm a freelance writer and a life and business coach based in sunny Los Angeles. I work from home and spend my days writing articles and hopping on calls with my coaching clients.
In this Beauty Files, you'll notice I've been slowly (and I mean really slowly) trying to transition into using more natural skin care and makeup products. I've found a few that I'm obsessed with and can't see myself living without, but there are still a few non-natural products that I can't seem to quit. Overall, I keep my routine pretty simple. It changes a bit as I test out new products to review, but these all the things I'm currently using and loving.
https://www.instagram.com/p/BnlsCJShPAt
6:30 a.m.—Wake-up time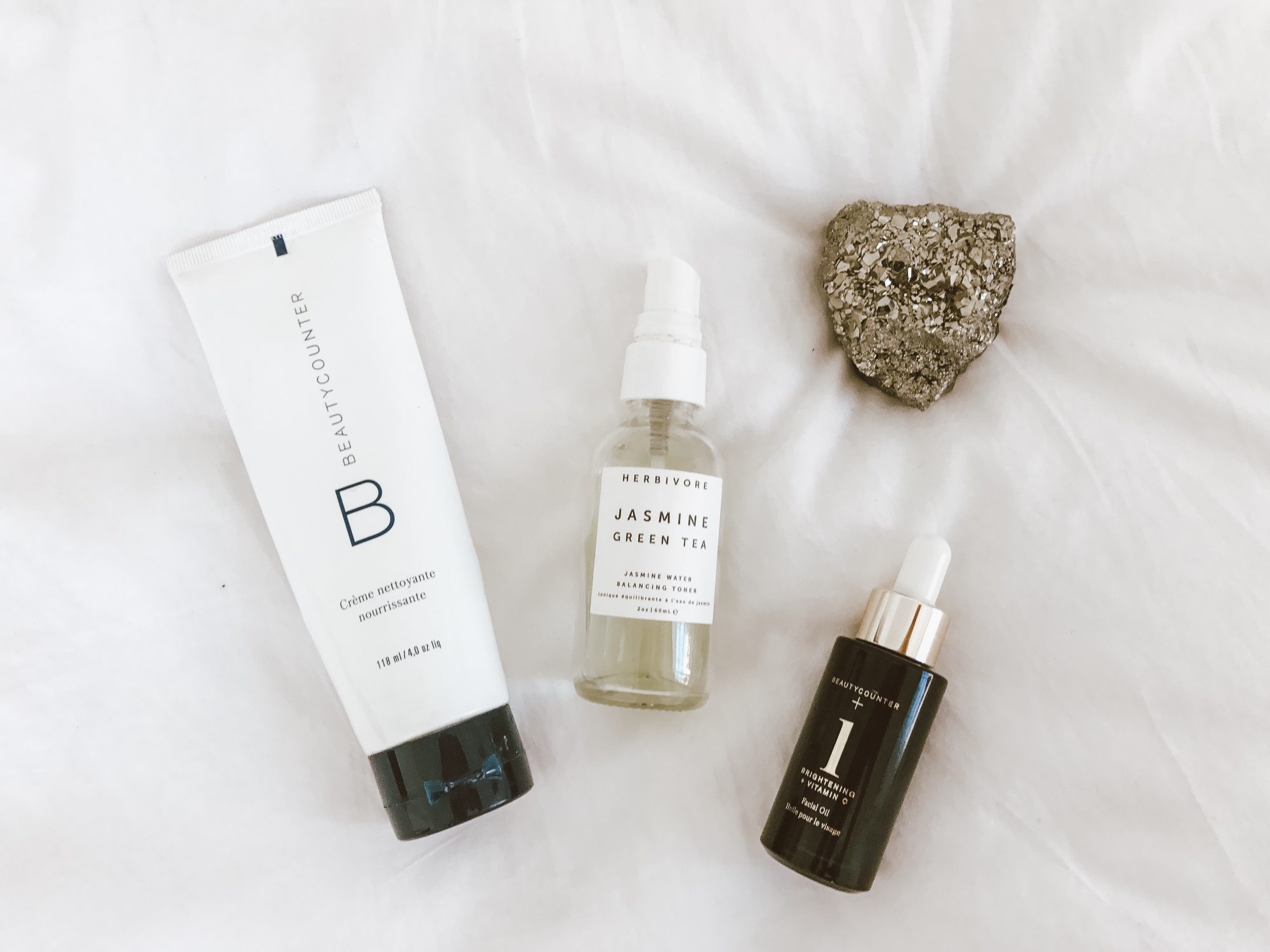 Yes, I'm one of those people who actually loves waking up early. Before I get out of bed, I like to enjoy a little "me time" by meditating, reading, and journaling.
Afterwards, I get up, brush my teeth, and wash my face using Beautycounter's Nourishing Cream Cleanser ($28). Next, I spritz Herbivore Botanicals Jasmine Green Tea Toner ($39) and rub that in, then moisturize with Beautycounter's No. 1 Brightening Facial Oil ($69). I was really hesitant about using oils on my face because I have oily skin, but it's actually made my skin less oily. It's a real game-changer.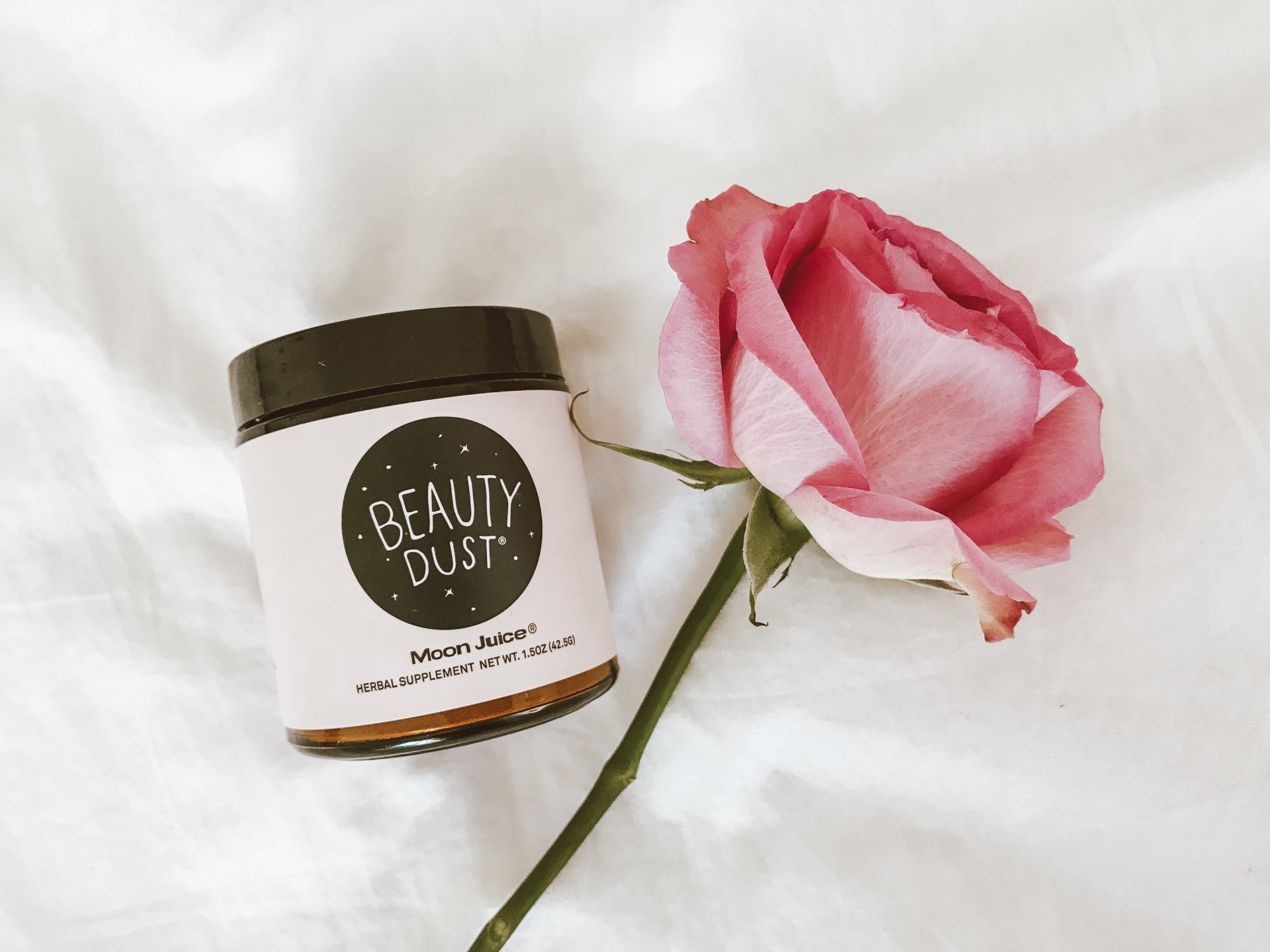 For breakfast, I chug some water with freshly-squeezed lemon, and then have overnight oats topped with apples, sliced almonds, and a spoonful of Moon Juice's Beauty Dust ($38). It's a super easy breakfast and so, so good.
8:00a.m.—Time for makeup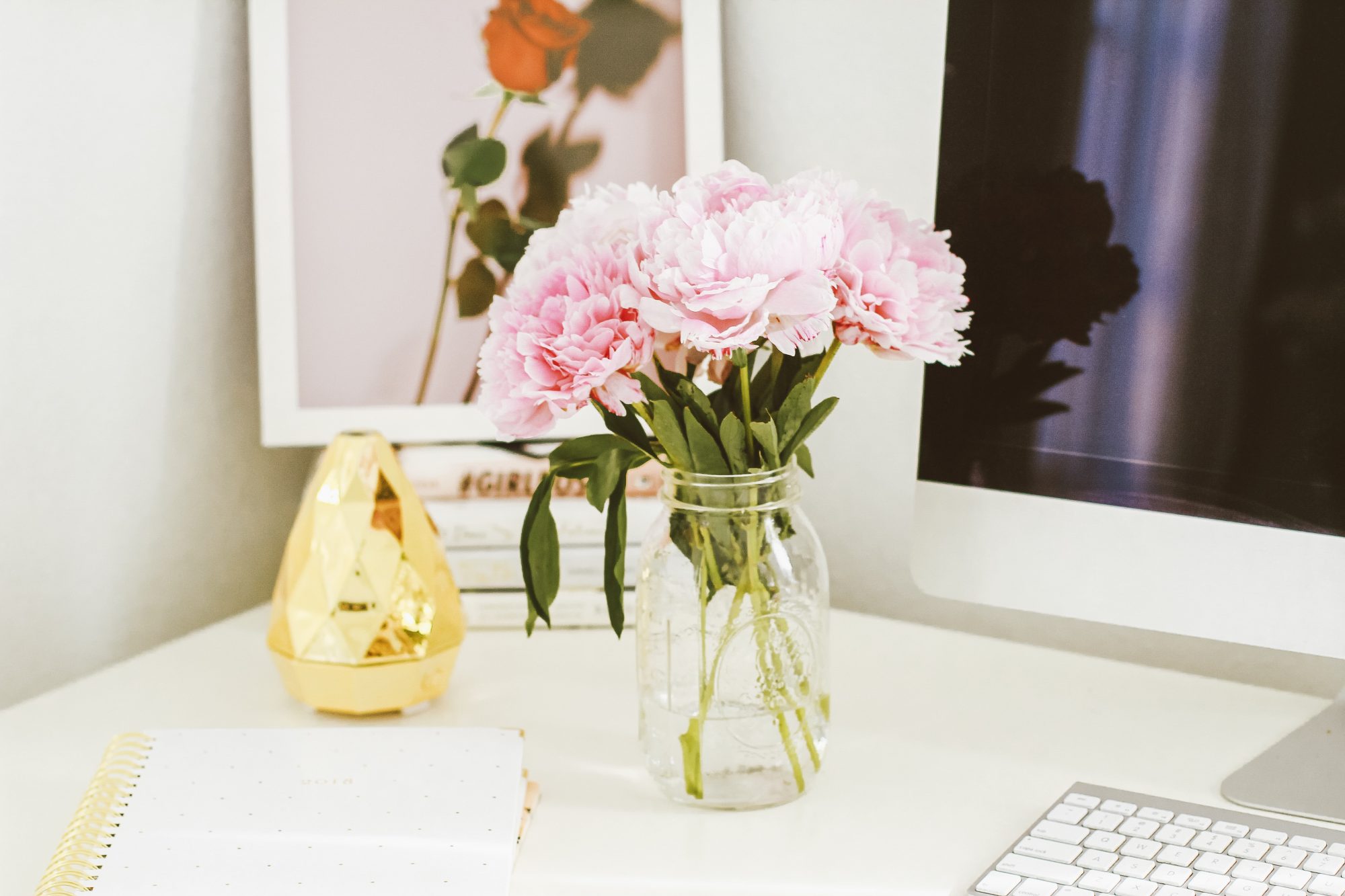 Doing my makeup is kind of therapeutic, and since I don't go full glam every day, I like to savor the experience when I wear it. First, I like to set the mood with the Saje AromaGem Ultrasonic Diffuser ($79.95). My favorite blend is Saje's Liquid Sunshine($16.95). It's very cheerful, citrusy, and uplifting. I also play a podcast to help get kick off my day with a positive mindset.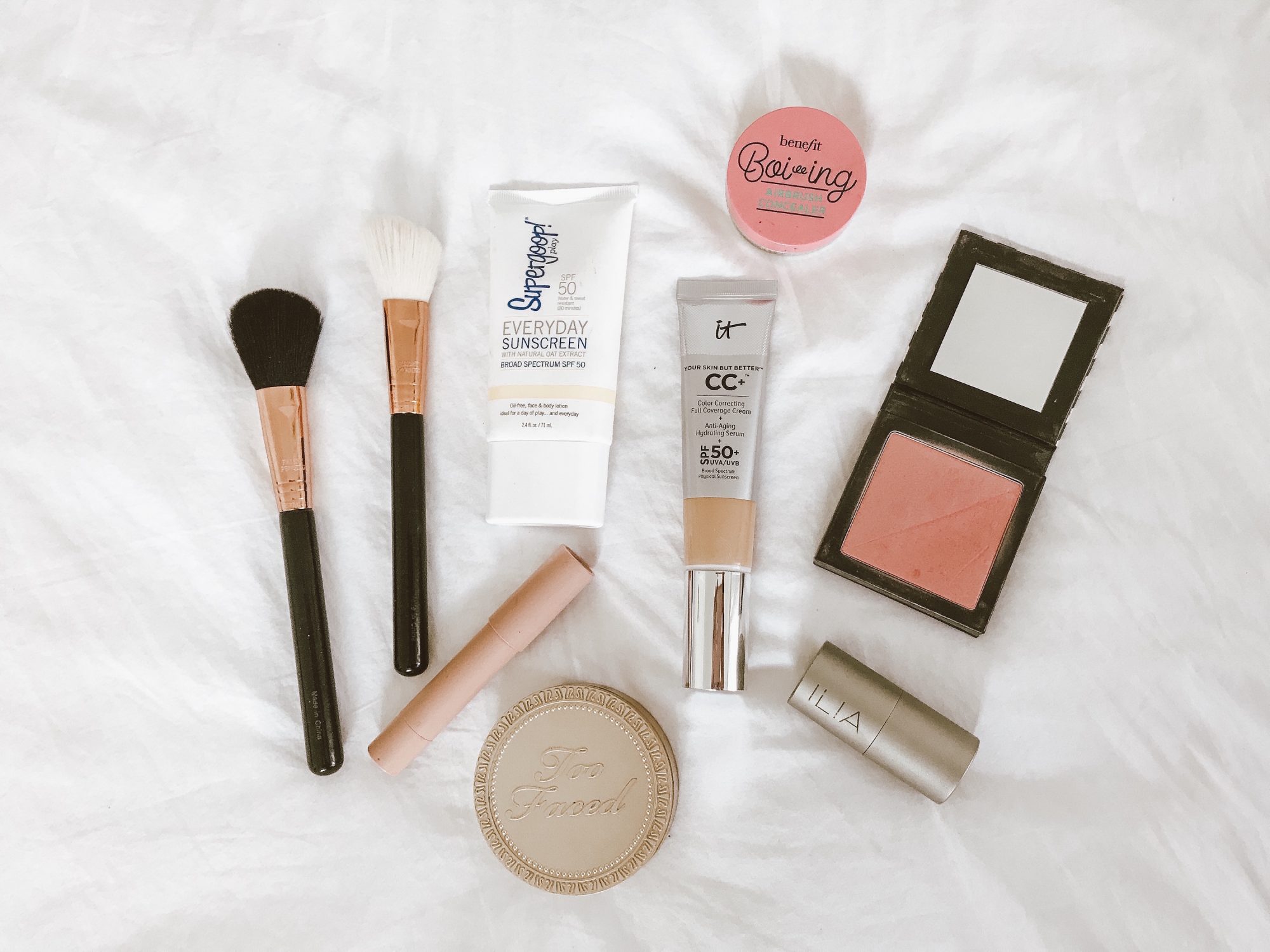 Before I apply any makeup, I slather my face with sunscreen. Right now, I'm loving Supergoop's Everyday Sunscreen ($19) for face and body. Then I apply my holy grail: It Cosmetics Your Skin But Better CC+ Cream ($38). This stuff is so good. Just two pumps applied with my fingers gives me full coverage and leaves my skin looking dewy. My boyfriend compliments my makeup every time I wear it. Next, I apply a little Benefit Boi-ing Airbrush Concealer ($22) under my eyes.
Brow time! I'll be honest, my brows are not my favorite. They desperately need a little T.L.C., but Kat Von D's Signature Brow Precision Pencil ($20) helps make them look fuller. For contour, I've been enjoying the KKW Creme Contour Stick ($48). I don't go crazy with it; I apply just a little under my cheekbones and around my jawline. Then I set it with Too Faced's Chocolate Soleil Matte Bronzer ($30).
Next, I dust Beautycounter's Powder Blush Duo in Bloom/Tulip ($42) on my cheeks and finish my face makeup with Ilia's Polka Dots & Moonbeams Illuminator ($34). I put it on the top of my cheekbones, cupid's bow, the inner corner of my eyes, and on my brow bone. It instantly wakes up my face and gives me that California glow I Iove.
It's all about the eyes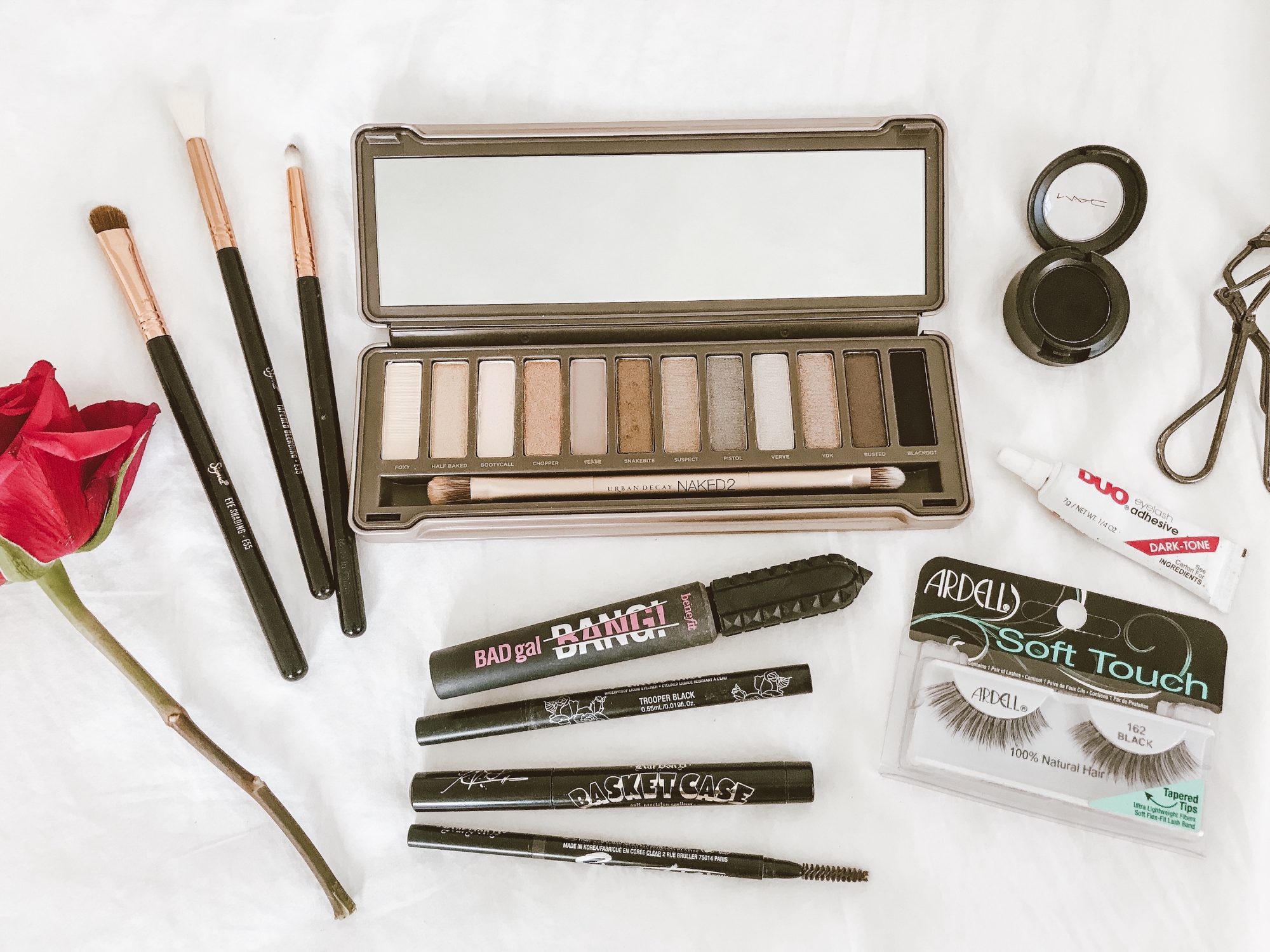 For eyeshadow, I love using Urban Decay's Naked 2 Palette ($54). But since I was feeling lazy, I just swiped some of the same Too Faced bronzer on my lids to warm up my face. I can't live without eyeliner. I feel like it really makes my eyes stand out. Right now, I'm digging Kat Von D's Tattoo Liner ($20) for a winged eye, and Kat Von D's Basket Case Anti-Precision Eyeliner (this was sadly limited-edition) for the waterline.
Next, I curl my eyelashes using Shu Uemura's Eyelash Curler ($22). Then I apply a few coats of Benefit's BADgal Bang Volumizing Mascara ($25). If I'm feeling fancy, I'll also add some va va voom to my eyes with fake lashes. The last thing I do to open up my eyes and give them a little extra pop is take a small brush and smudge a little bit of Mac's Carbon Eyeshadow ($17) underneath my bottom lash line. I've been doing this since a makeup artist did it on me for prom circa 2008, and I love it.
My lips but better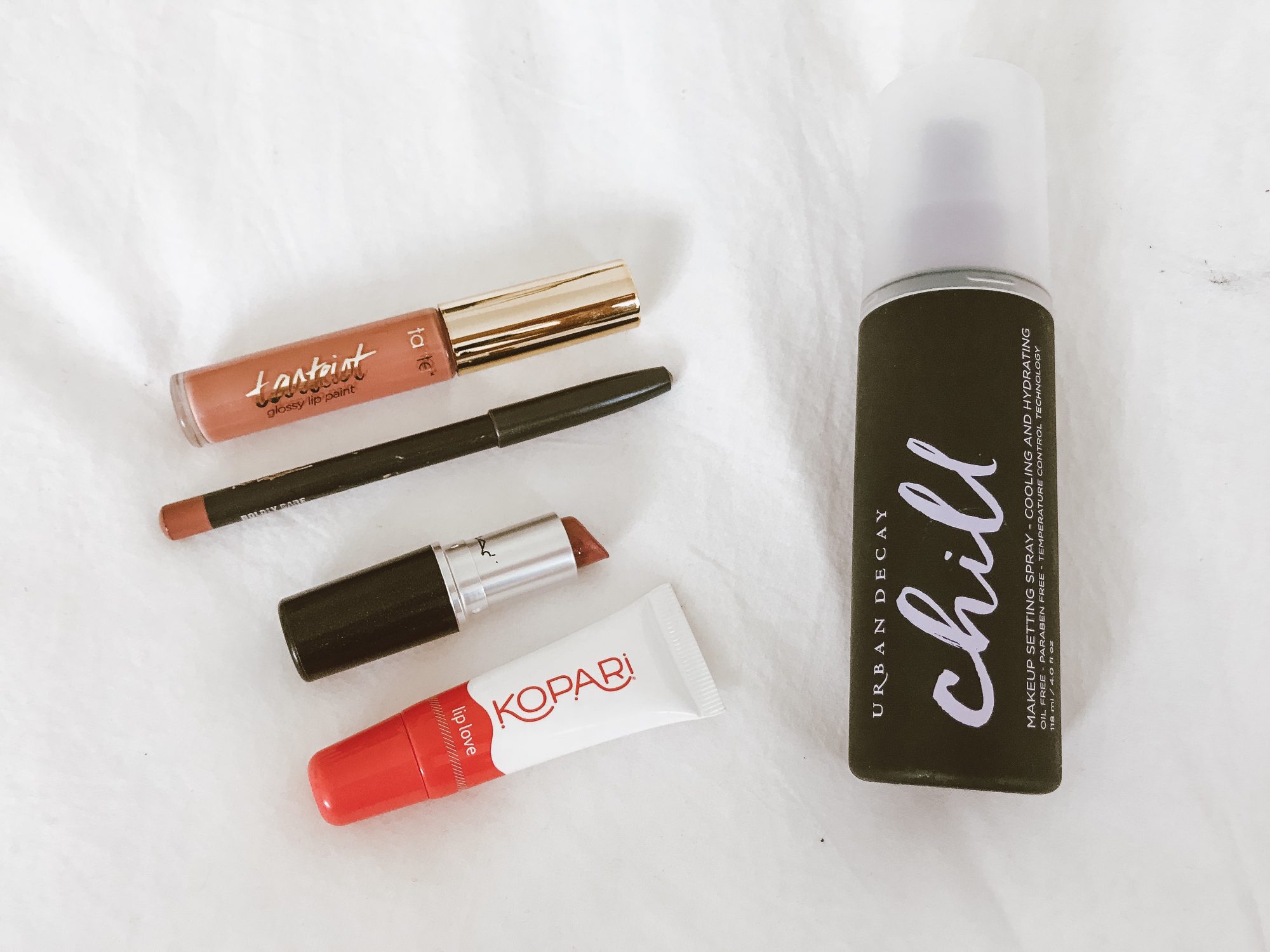 My go-to lip products include the Kopari lip balm ($12) and Mac's Boldly Bare Lip Pencil ($18). I like to top it with Mac's Faux Lipstick($18.50) and Tarte's Glossy Lip Paint in Obvi ($20). This combo creates a nude, pinky, my-lips-but-better kind of vibe. Lastly, I spray my face with the Urban Decay Chill Makeup Setting Spray ($32) and ta da! All done with my makeup.
https://www.instagram.com/p/BmMXtuRlwOI
My super easy beachy hair routine
I'm very low-maintenance when it comes to my hair, so my routine is pretty simple. I just let it air dry the night before, add some beachy waves to it using my fave T3 Whirl Trio Styling Wand ($270), spray some Kristin Ess Finish Working Texture Spray ($14), and brush out the curls with my Mason Pearson brush ($170).
9:00p.m.—Time to unwind
It was such a fun day. After I finished getting ready, my boyfriend and I hopped in the car and headed to San Diego. We checked into our hotel and spent the afternoon by the pool, then enjoyed a nice dinner.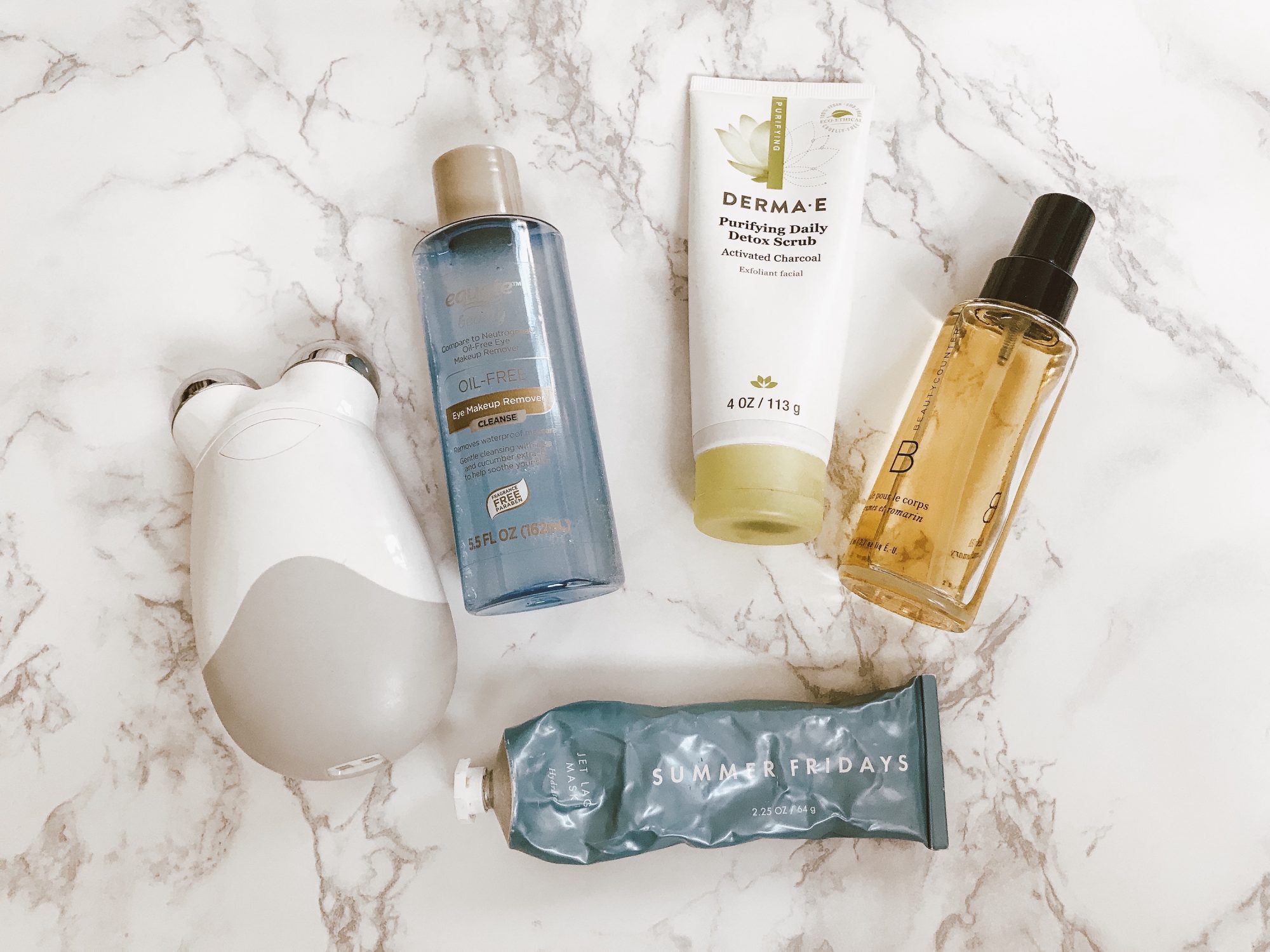 My favorite part of the day is getting all comfy and cozy in bed, so as soon as we got back to our hotel room after dinner, I took off my eye makeup using the Equate Oil-Free Makeup Remover from Walmart ($3.88; currently out of stock). It works like a charm and is super affordable. Next, I exfoliate my skin using Derma E's Purifying Daily Detox Scrub($15.50; currently sold out). It's gentle enough to use every day and strong enough to get rid of all my makeup and leave my skin feeling like a baby's butt. Seriously. It feels like I just had a facial.
Afterwards, I take a hot shower. I love Beautycounter's Body Wash in Citrus Mimosa($25). To wash my hair, I use Beautycounter's Daily Shampoo ($23) and Conditioner ($23). Then, I slather my body in Beautycounter's Body Oil in Citrus Rosemary ($75). In case you hadn't already noticed, I'm a big fan of Beautycounter. I swear this isn't sponsored.
I've recently started using the NuFACE Trinity Facial Toning Device ($325), which I've heard amazing things about. It basically gives you a mini facelift. I haven't been using it long enough to see extreme results, but so far so good. I will say that I do notice a difference right after using it.
Lastly, I end my nighttime beauty routine by drenching my skin in the cult-favorite Summer Fridays Jet Lag Mask ($48) in place of moisturizer. I leave it on as an overnight mask.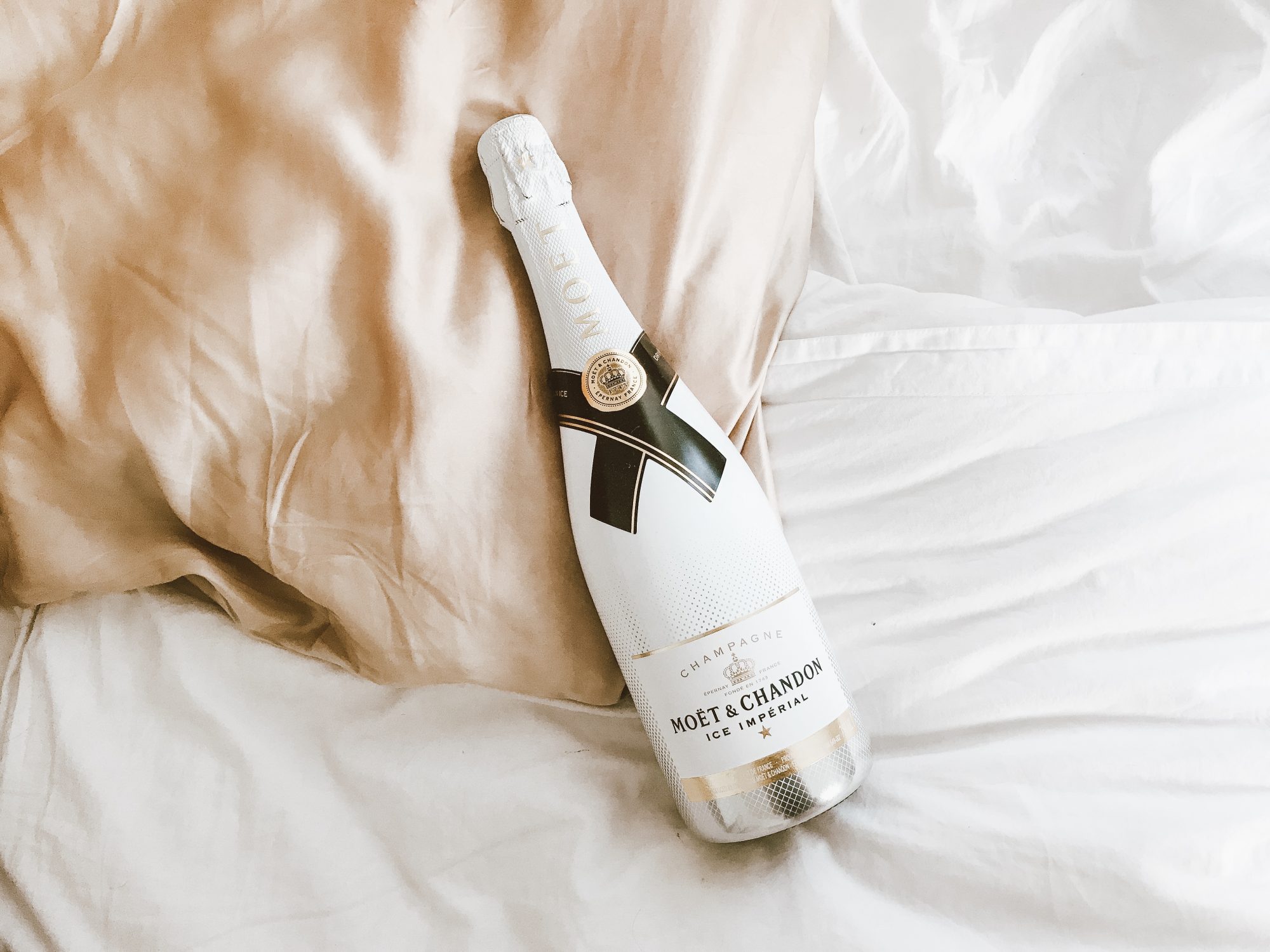 I also consider my Slip Silk Pillowcase ($85) part of my beauty routine. To be honest, I'm not sure if the pillowcase makes a difference in preventing wrinkles and all that, but it feels divine and that's all that matters to me. And that's a wrap! My man and I spent the rest of the night watching a movie in bed and sipping a little champagne, because, why not? We're on a mini-vacation after all.
Indulge in beauty-themed voyeurism by reading all of our past Beauty Files, here.