The Bachelor may refuse to talk politics, but virginity is a very political subject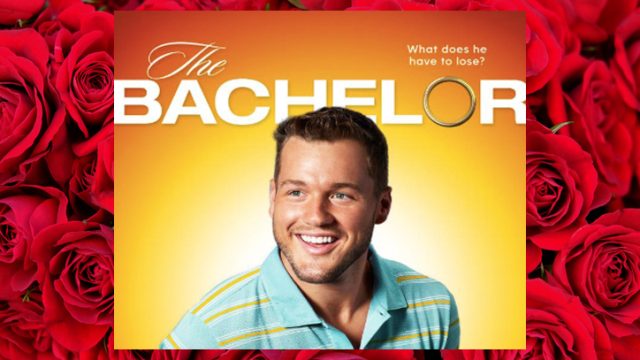 Last year, Refinery 29's Rebecca Farley explained, in impressive detail, how The Bachelor franchise has long skirted discussing politics in a substantial manner on any of its shows. The piece detailed how producers have steered contestants away from having political conversations with each other. When political conversations did occur—you know, between two people who would potentially be spending the rest of their lives together—they didn't make it to air. Not talking to your potential spouse about their political leanings is a bizarre idea. What may be even odder, though, is that the current season features Colton Underwood, whose defining characteristic is his virginity—and virginity is, in fact, very political.
To say Underwood's virginity is his defining trait on the show isn't a critique of his personality, but instead a critique of this season's exploitation of his virginity.
Before the season, ABC even released a promo image spoofing The 40-Year-Old Virgin with the tagline, "What does he have to lose?" Underwood's virginity was then mentioned 27 times (!!!) in the premiere alone. The rest of the season has been less exploitative depending on the episode. One thing was clear, though: This season of The Bachelor wasn't necessarily building towards the proposal, but rather towards the possibility of Underwood losing his virginity during the fantasy suite episode, which aired last night. Instead of having sex, Underwood expressed his love for contestant Cassie Randolph and finally jumped over the fence, which may have been the singular thing more teased than the possibility of Underwood losing his virginity. The promo for the upcoming "women tell all" episode features a contestant asking if he's still a virgin, a question that has been the driving force of this season.
Virginity may be an intimate topic and experience, but it is extremely, inherently political for a show that refuses to actually talk about politics.
After all, one of today's hottest hot button issues is abortion, and debates about it inevitability evolve into someone making the point that if a woman doesn't want to be pregnant, then she shouldn't have sex. The Trump administration is currently funding abstinence-based sex education, putting federal money into programs that promote abstinence-until-marriage lifestyles to teenagers. Virginity is also at the center of the incel movement, which gets its name from the phrase "involuntarily celibate." This movement has already led to several fatal attacks.
Of course, this is not to say that Underwood's virginity is a result of abstinence-based sex education or anything resembling the incel movement, but it is weird to mention virginity 27 times in a single episode without contextualizing such a politicized issue.
As for why Underwood remained a virgin into his late 20s, audiences were actually provided with little information about the core values surrounding his decision—other than his being preoccupied with professional football aspirations and wanting to wait until he was in love. If religious beliefs were a factor—which wouldn't be a stretch given Underwood has a scripture verse in his Instagram bio—that was not made clear on the show. (Religion, like politics, is a subject on which the show has remained mostly mute.)
The show did make a pointed effort to highlight Underwood's masculinity and sexuality, which subverted stereotypes about men who are virgins. But given how often Underwood's virginity was discussed and how complex decisions around sex can be, the show missed an opportunity to let a contestant really explore this on air. false
Beyond the franchise's focus on Underwood's virginity, it has explored other political topics from a personal lens. This season saw Caelynn Miller-Keyes confide in Underwood that she had been raped. It was a conversation that many praised for its sensitivity. The abortion issue was even subtly, very subtly, raised this season when Elyse Dehlbom disclosed that her sister found out she had cancer while she was pregnant, but opted to carry her child to term and receive treatment afterwards. These are heated political topics, but they are discussed in a specifically non-heated, non-political way. Miller-Keyes bravely recounted her sexual assault, yet it's unlikely the franchise would ever air any mention of Dr. Christine Blasey Ford's allegations against Brett Kavanaugh.
This approach—politically charged personal stories, but no politics—isn't unique to the current season.
On Nick Viall's season, Kristina Schulman recalled her immigration to the United States, yet comprehensive immigration reform wasn't a point of discussion. On Rebecca Kufrin's season, Blake Horstmann detailed his experience living through a school shooting, yet gun control wasn't brought up. Rachel Lindsay, the franchise's first and only Black bachelorette, had some frank discussions about racism and interracial relationships, yet something like the Black Lives Matter movement was never discussed—despite fans of the show discovering that contestant Lee Garrett had tweeted racist comments about the social justice movement.
These subjects may not need to be discussed on ABC's reality show about dating, but like Garret's tweets during Lindsay's season of The Bachelorette, politics became a major point of off-screen drama during Kufrin's season, too. In a series of tweets by former contestant Ashley Spivey, it was revealed that Garrett Yrigoyen had previously liked a meme suggesting that David Hogg, a survivor of the Stoneman Douglas High School shooting, was a crisis actor. Yrigoyen also liked a number of problematic memes with offensive remarks about feminism, gender stereotypes, transgender people, and the border wall.
This was never explored on the show itself, only addressed in interviews and statements by both Yrigoyen and Kufrin, who are now engaged. And while Yrigoyen stated his beliefs aren't actually in line with these memes, the couple didn't try to address how that kind of internet content has turned prejudices into shareable jokes, helping give rise to hate groups.
The franchise's refusal to discuss politics in a substantial way may be due to many different factors. It may be an attempt not to offend any part of a politically diverse audience. Or it may be that political debates would take away from the escapist factor of a show about roses and champagne and helicopter rides. There's also the fact that some of the contestants, who tend to be young, white, cis, able-bodied, and heterosexual, may not be very politically engaged because they are privileged enough to not be politically engaged.
Whatever the reason for the franchise skirting political issues, it remains a bit curious, and not just because one's political leanings should be something discussed with potential spouses.
Instead, it's even weirder that the show uses politically charged topics—virginity, race, rape, school shootings—for marketing, plot, and character development, yet never grants these people, these survivors, these voters, any air time to discuss the relevant underlying societal ills or government policies.
In the end, this season is about Underwood's virginity, but the franchise refuses to explore this, or really anything, through the lens of politics. Instead, The Bachelor has reduced his virginity down to jokes about extra virgin olive oil. Ha. Ha.