The 3 coolest sisters in L.A. gave me a "Lightning Striiike" makeover, plus their 2017 beauty trend predictions
Striiike salon in Los Angeles is arguably one of the coolest places you'll ever walk into. It's the one-stop-shop for all things beauty, taking its clients from blah to ~BLAM!~ in what feels like an instant.
Run by the celeb-adored Streicher sisters (pronounced "striker," hence the name), the salon offers services from hairstylist Ashley, brow expert Kristie and makeup artist Jenn. So when I scored an appointment for a "Lightning Striiike" makeover with the power trio, I skedaddled on over to Beverly Hills as fast as I could.
Oh, OK, so here's what I looked before. Barely a stitch o' makeup. I'm ready to get striiik-ed!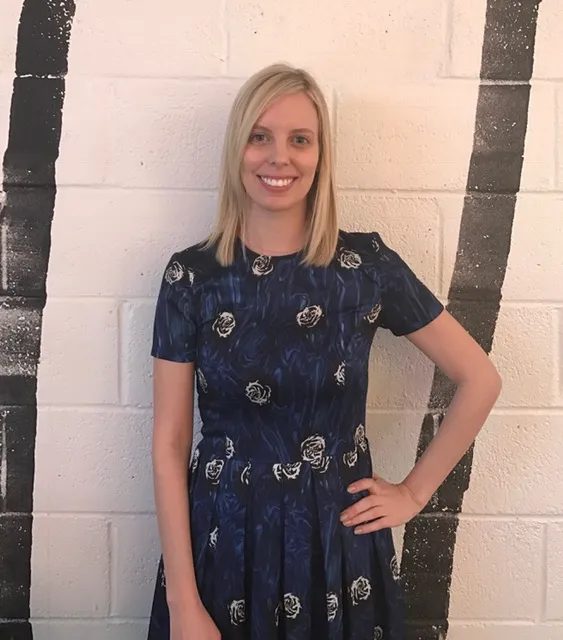 First I met with brow guru Kristie, who basically blew my mind with brow facts during the whole process. She was dropping brow truth bombs left and right. I had no idea that going six weeks at a time without tweezing would actually help you create a natural, full shape. I thought I was cursed with sparse brows for life, but if you have the patience to not pluck those stray hairs you can actually grow your own.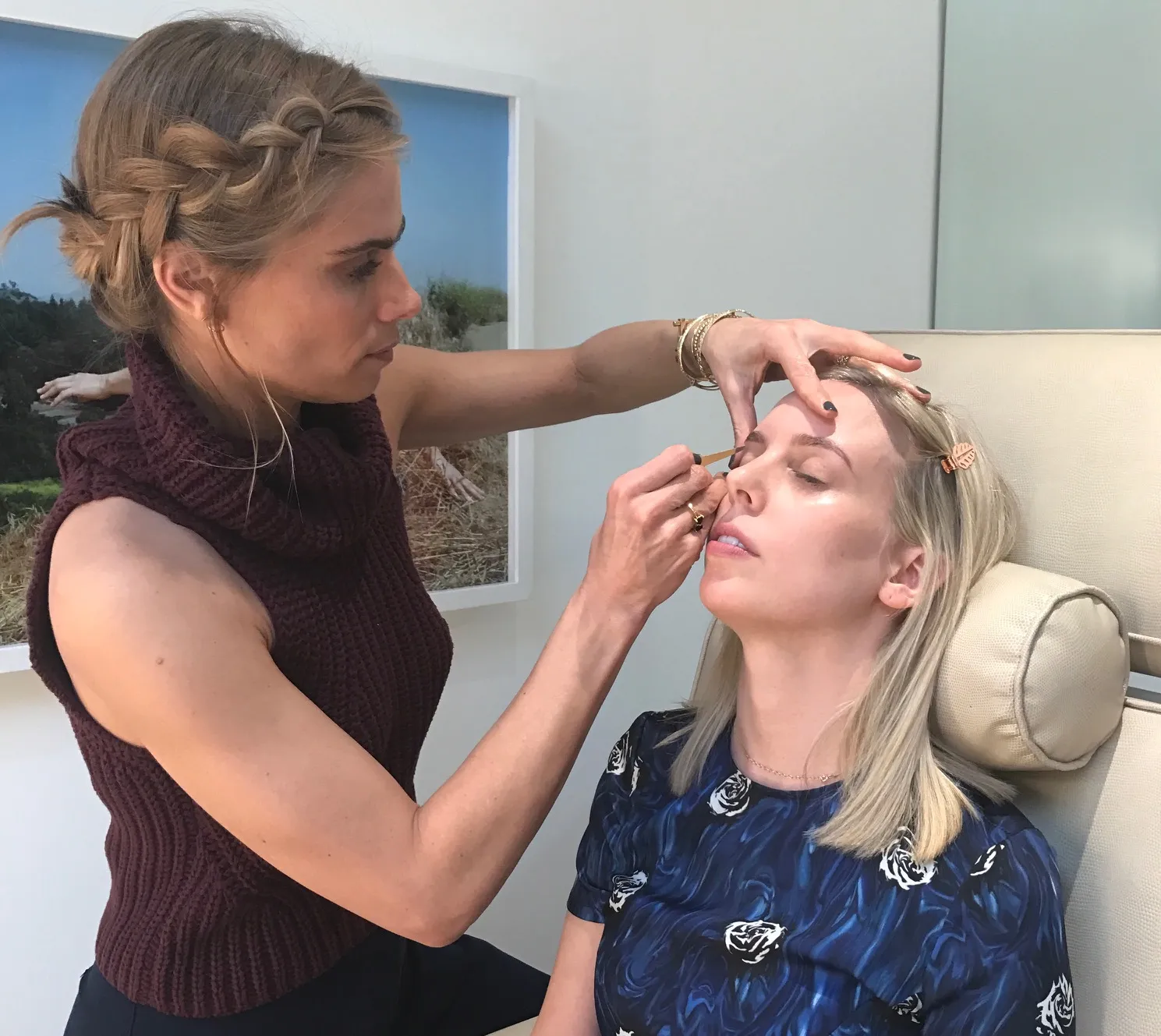 Kristie filled in, combed and groomed my brows, and hoo-boy did it make a difference. My eyebrows went from light and sparse to thick, full and bold. I know I look like I'm sleeping in this photo, but I swear I'm awake.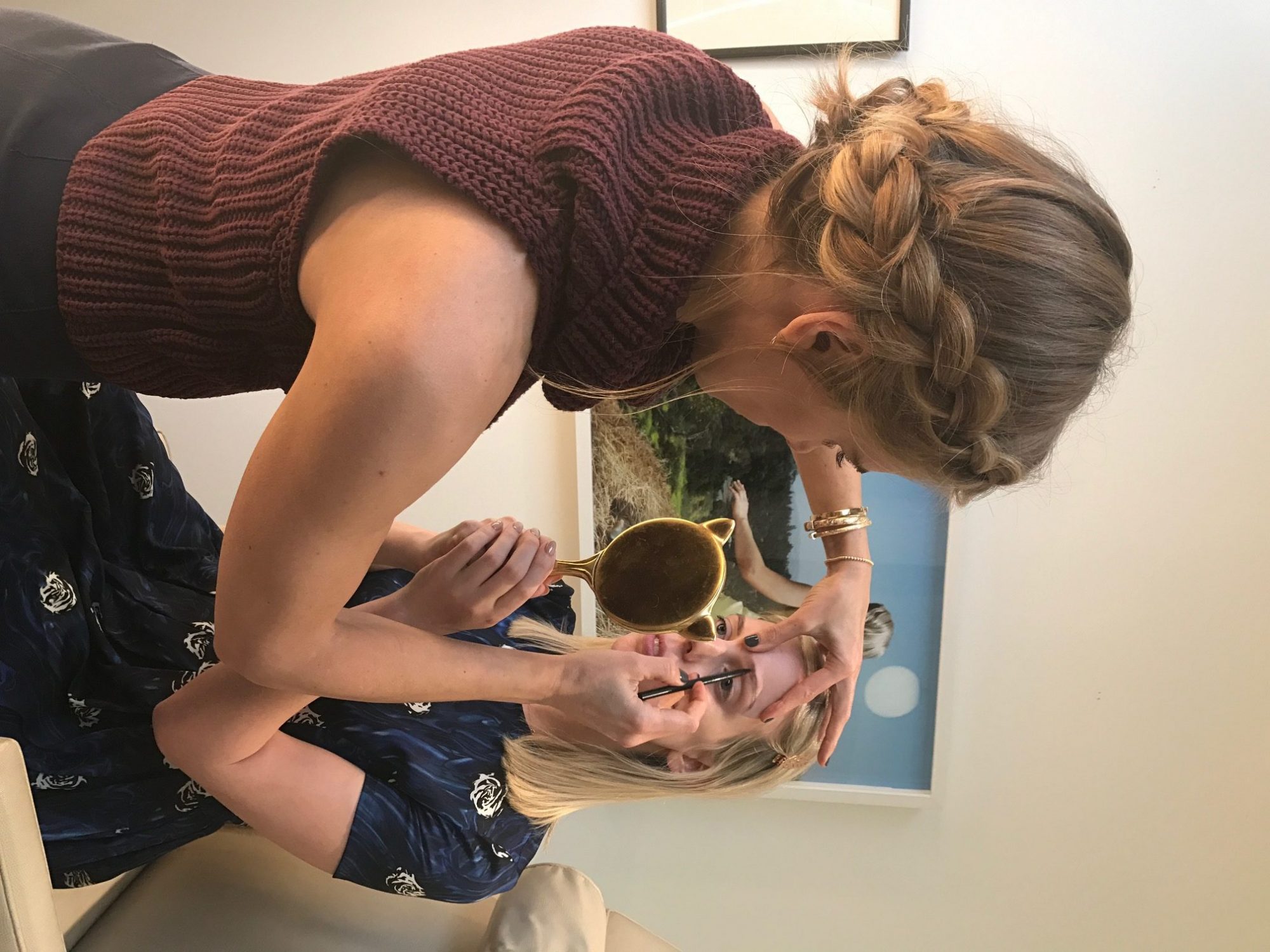 When I asked Kristie the #1 brow trend for 2017, her response was instant: "Big, bold, full, natural." So clearly bold brows aren't going anywhere. Which I'm thankful for, because I'm still recovering emotionally from my string-thin brows circa 2003. I plucked those babies into oblivion.
Next up I headed over to Ashley's station so she can turn my molehill hair into a majestic mountain, so to speak. While Ashley worked her magic, Jenn did my makeup. This double sister strategy is so that the client can get party-ready as quickly possible.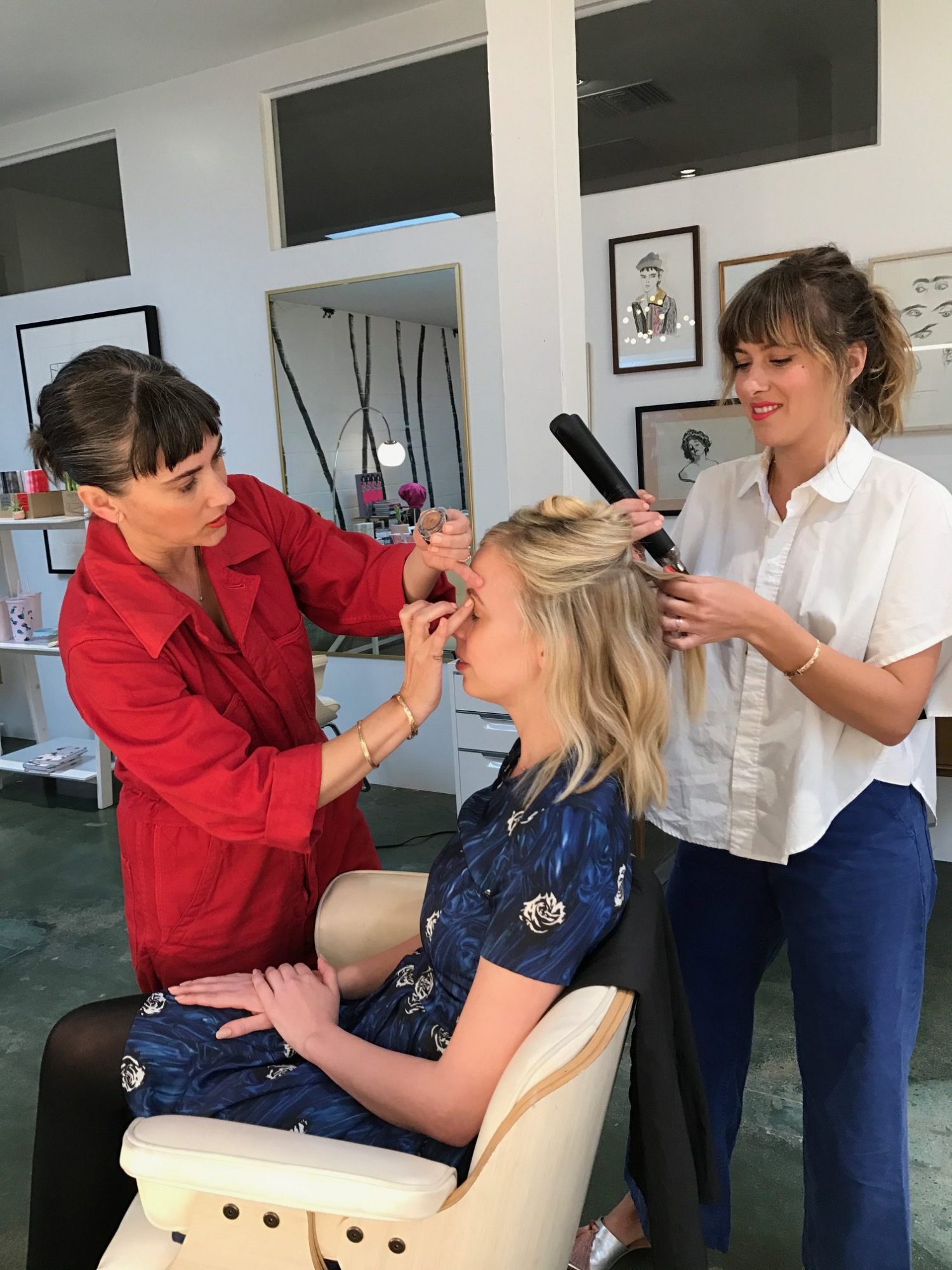 While Ashley was giving me some soft waves, I asked her about the next biggest hair trend, and she predicted it'll still be all about the bob (and lob) in 2017. "But it will be more of a modern shag, with more movement and texture."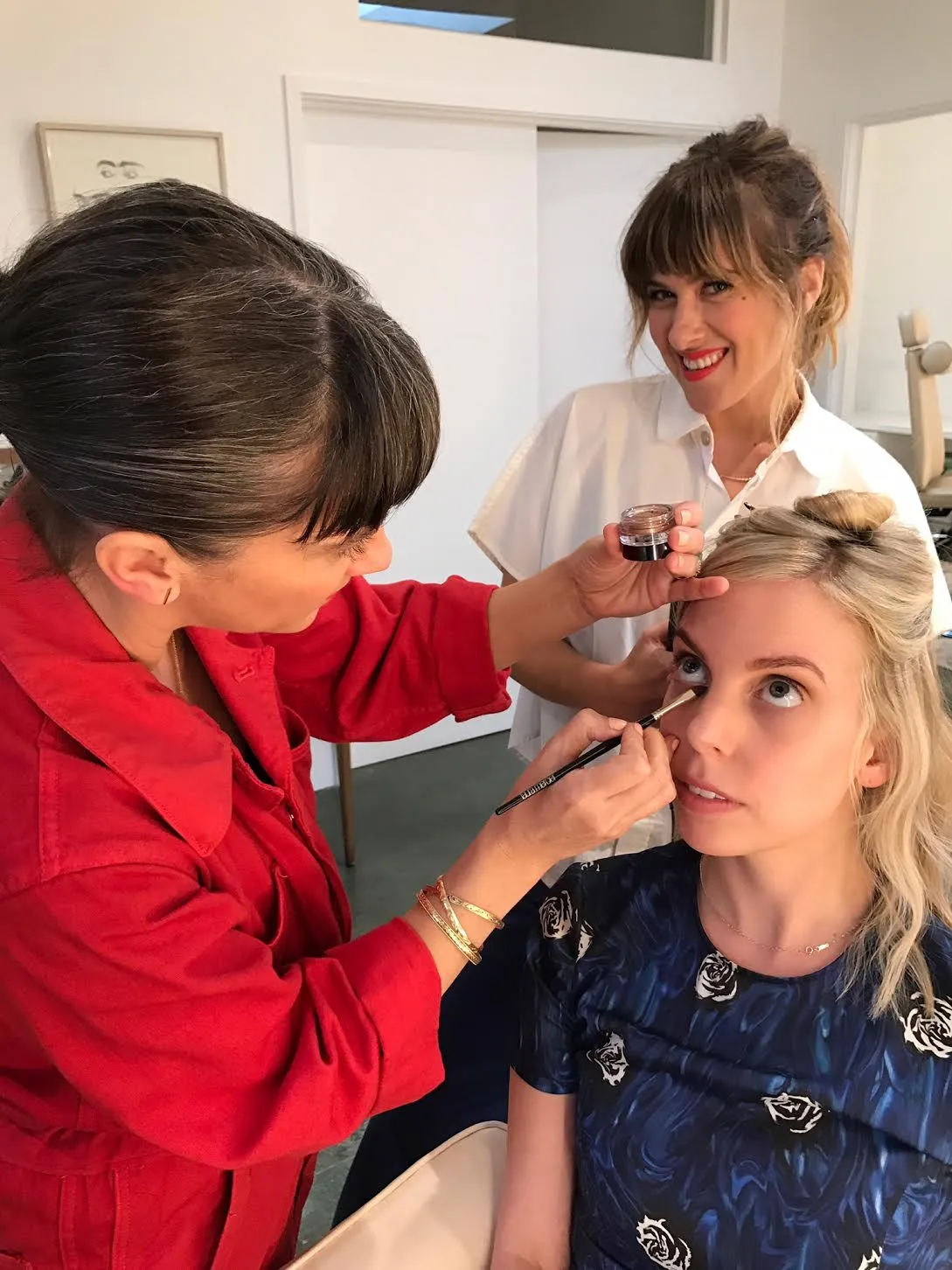 As for the biggest makeup trends? I asked Jenn. "Things will start moving away from a matte lip," she explained. "Not glossy, but more of a cream lip. Softer." But matte isn't going away altogether. Jenn predicted that the whole dewiness craze will die down, and it will be more about "matte skin with a shiny eye and lip."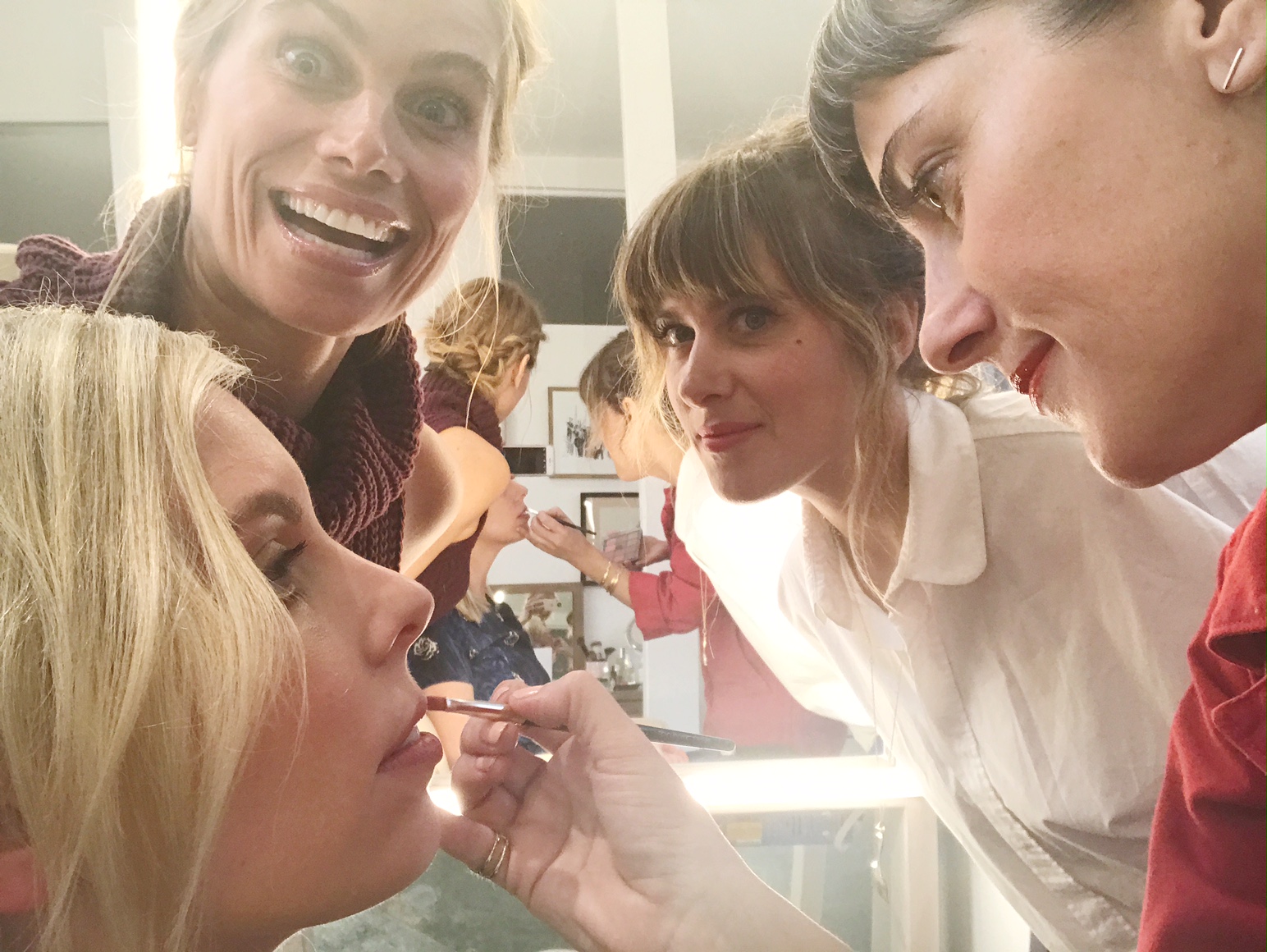 The entire "Lightning Striiike" process took about 30 blissful minutes. One second I was trading thoughts and theories on The OA with Ashley, and next thing I knew I was camera-ready. It made me feel like I needed to find the nearest step-and-repeat and just start posing.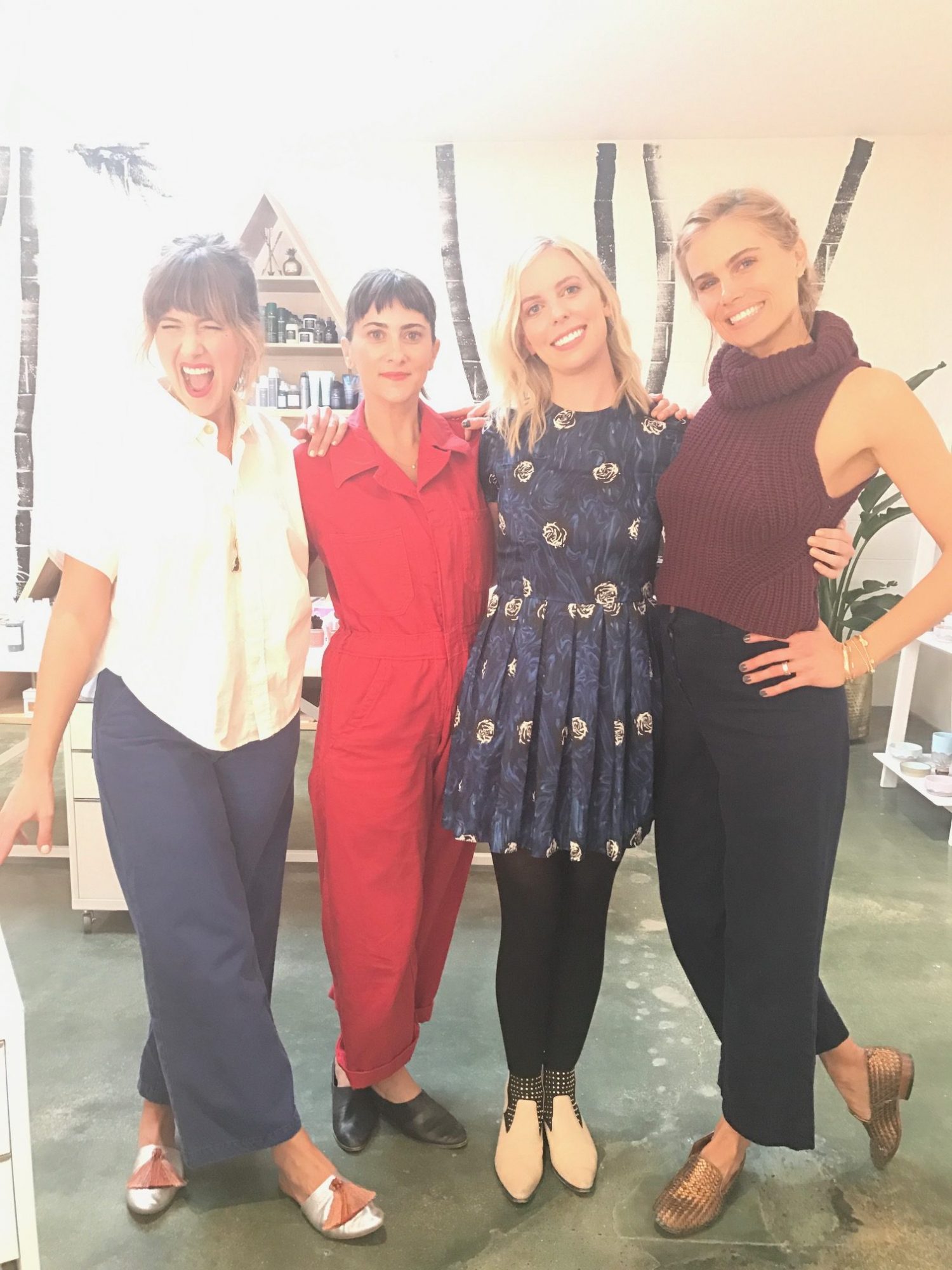 The other thing that struck me (striiiked me?) during this whole experience was just how nice all three sisters were. In addition to prettying my face and filling my brain with professional beauty pro tips, all three women were so warm, fun and funny. It felt like we were four friends chilling, only three of us happened to be supremely talented beauty experts.
So, just for comparison here I am again, pre-striiike. Hiii.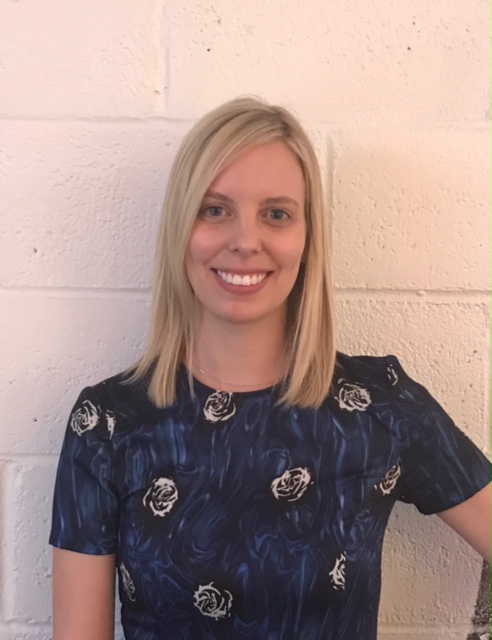 And here I am after.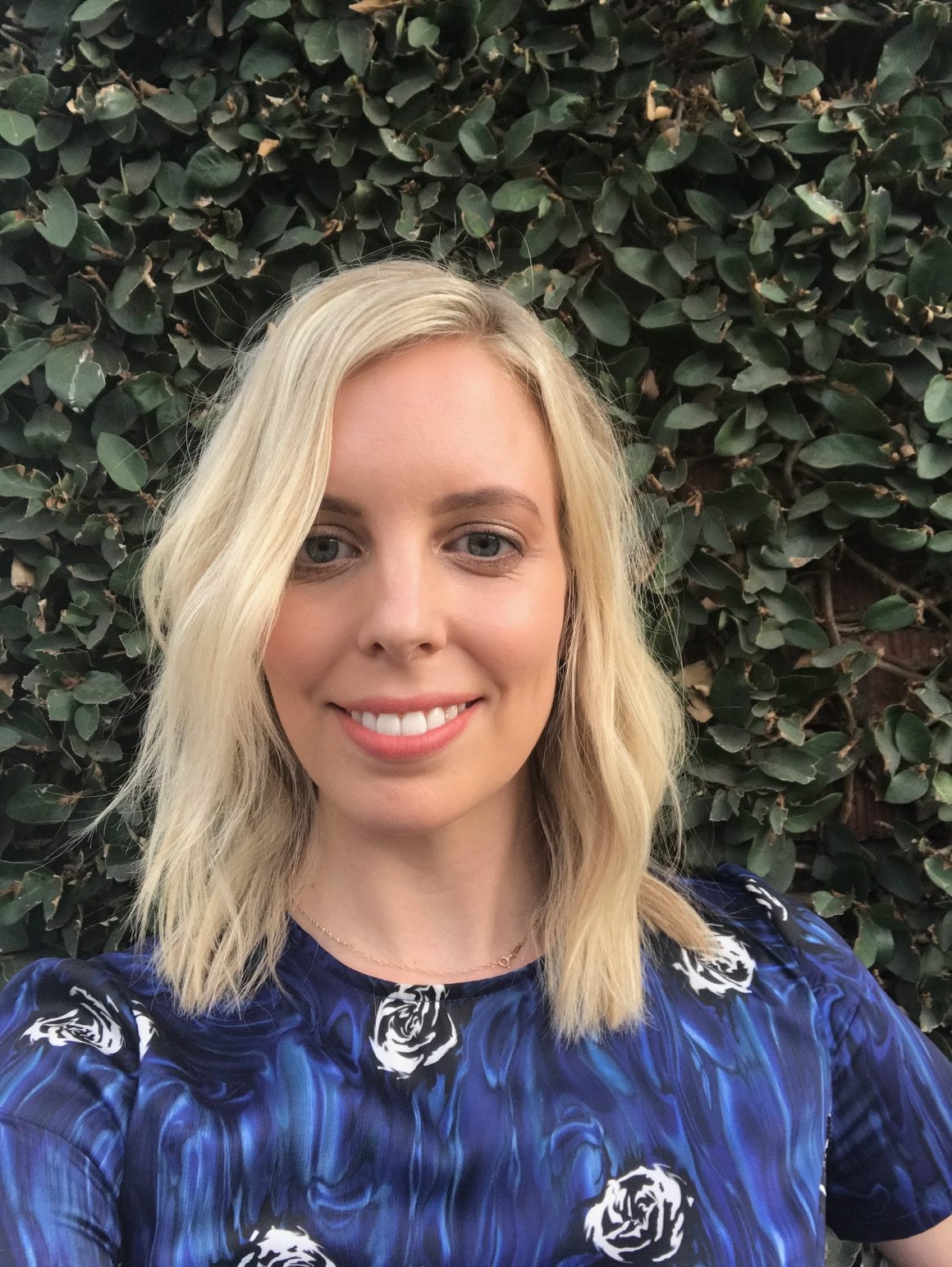 Oh! Hi. Blah to blam, y'all.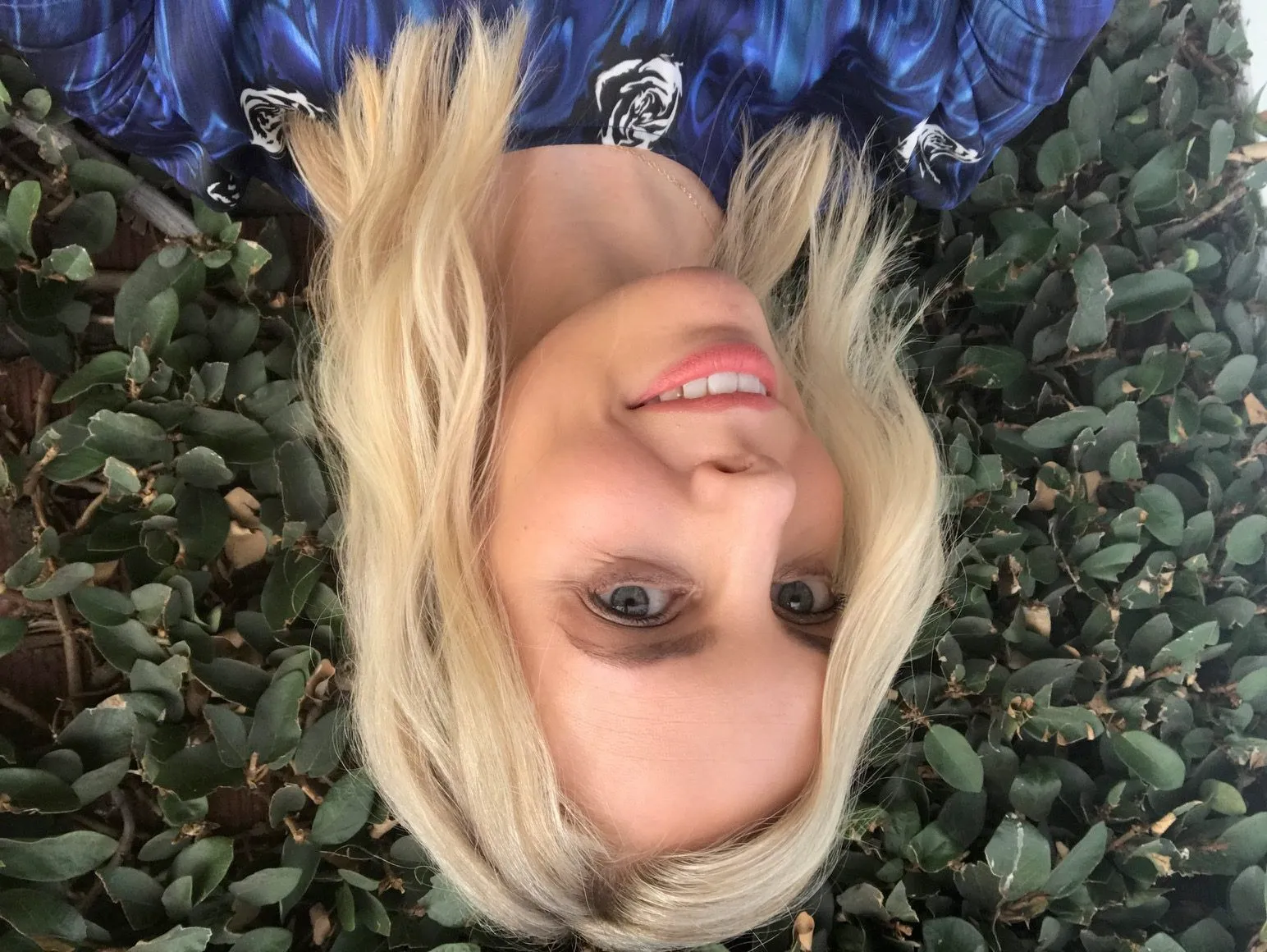 For more information on Striiike and its services, visit their website and follow @streichersisters