The 27 best books of 2017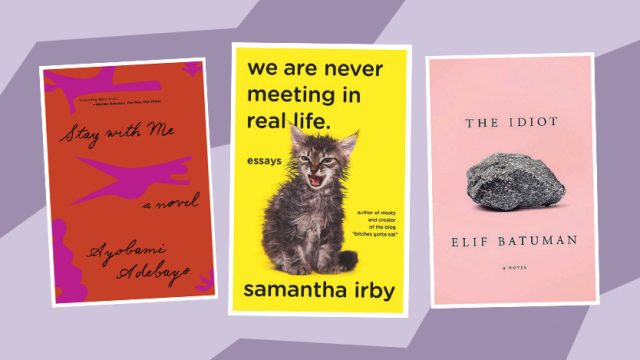 I'll forget to eat anything green for two weeks, avoid laundry for another three, and ignore my online bank statement pretty much always, but I will update my Goodreads account diligently. Because, #priorities. This year was a garbage fire (literally, Southern California is on fire), and, at times, pretty hellish, but at least 2017 gave us some of the best books.
One of my favorite things about my job is finding a Jenga tower of new books on my desk almost daily. My inner 7-year-old who used to spend weekends at the Minnetonka library is high-fiving me right now, giddy that part of my job is getting to read all the new lit. From Celeste Ng's second novel, Little Fires Everywhere (arguably even better than Everything I Never Told You), to National Book Award-winning Pachinko, to non-fiction reads like The Rules Do Not Apply and How to Murder Your Life, 2017 was the year we coped by reading.
Here are 27 of the best books in 2017. Get ready to add all of these titles to your TBR list and your Amazon cart, if you haven't already devoured them.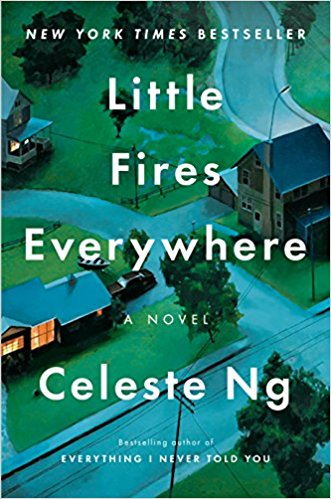 Little Fires Everywhere takes place in the idyllic little town Shaker Heights, where the grass is always mowed, and everyone probably takes down the holiday lights by January 5th. Except the second Mia Warren and her teen daughter Pearl arrive with a mattress and a bag of second-hand clothes, things are thrown off-kilter. And no one feels the shift as much as Elena Richardson, whose family members were Shaker Heights pioneers. Meanwhile, the town becomes divided over who should get custody of a Chinese-American baby girl — her biological mother, or the white family that adopted her.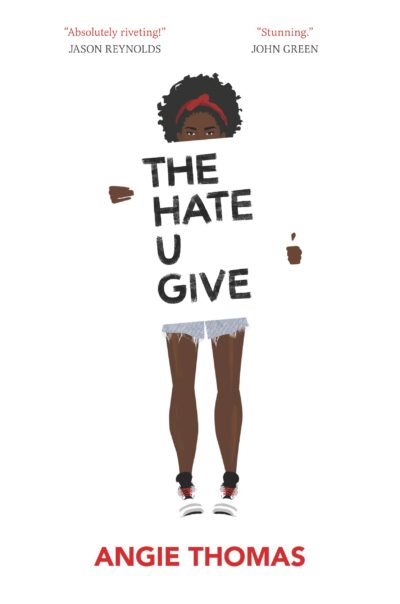 The Hate U Give follows Starr Carter, a teen who witnesses her childhood best friend get fatally shot by a police officer. What happens after the murder of unarmed, innocent Khalil is something we've seen happen over and over. His death makes the news and divides the nation in half — some justifying what the officer did by calling Khalil a thug and drug dealer, other calling for justice. Starr finds herself in the middle of the chaos, since she was the only one who witnessed what actually happened. Read The Hate U Give before it hits screens.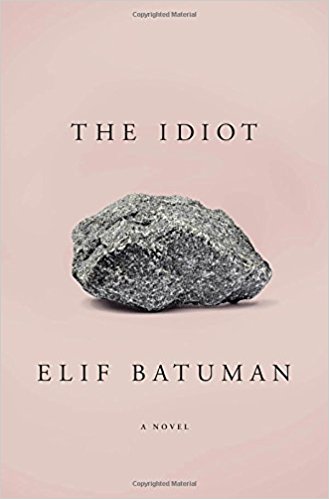 Selin, the daughter of Turkish immigrants, goes into her first year at Harvard not knowing what to expect. She signs up for classes like abstract art and Russian, where she meets her chatty Serbian friend Svetlana and unrequited crush, Ivan. Since it's 1995, the best way for college students to get to know each other is email, and that's how Selin's relationship with Ivan starts. If you've ever felt brave on the internet, willing to disclose your deepest secrets and desires to someone you're in love with, but aren't sure what to do with yourself as soon as you see them in person, you'll immediately relate to (and want to hug) Selin, who even travels to Hungary to teach English over summer break just because that is where Ivan is from. Selin is intensely smart, but she's aimless. She knows she's a writer, but dreads her talent. The Idiot (a nod to Dostoyevsky — Batuman's specialty is Russian literature) is the most authentic (and absurdly funny) coming-of-age novel I've ever read.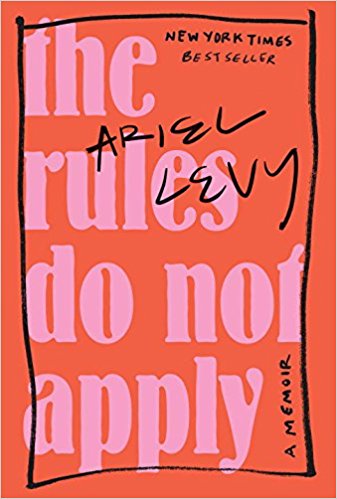 Ariel Levy, a successful writer, seemingly has it all. A career, a great reputation, a wife who adores her. She gets to travel to different countries for writing assignments. She. Has. It. All. Until she doesn't. A memoir that goes into Levy's upbringing and years as a young writer, The Rules Do Not Apply teaches you that even when you're most comfortable, even when you think you are so lucky, you know that you are so privileged and so smart and you did all the right things and smashed all the patriarchal expectations, you can still feel failure.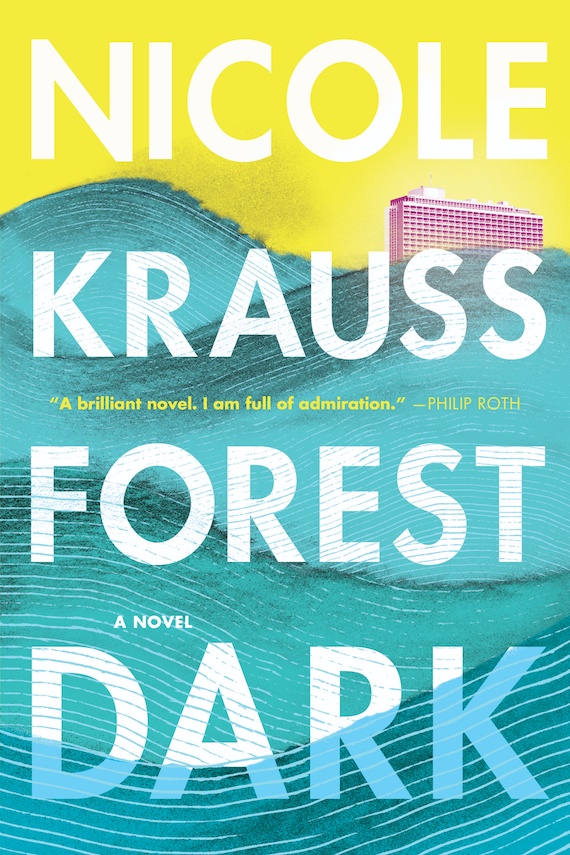 Forest Dark is the book all Nicole Krauss fans have been patiently waiting for. It's been seven years since she wrote Great House and since then, she divorced from husband and author Jonathan Safran Foer. Which I wouldn't bring up (because her personal life isn't anybody's business), but do because Forest Dark seems to draw from her real failed marriage and writer's block. Forest Dark is really two stories: One follows Jules Epstein, a man who recently divorces from his wife, starts giving up all his prized possessions, and ends up in Israel. The other follows Nicole, who realizes she needs to get away from her husband and two sons in order to start writing again — so she flies to Israel and stays at Tel Aviv Hilton, a hotel she and her family would stay when she was a child. Oh, and Kafka is also involved.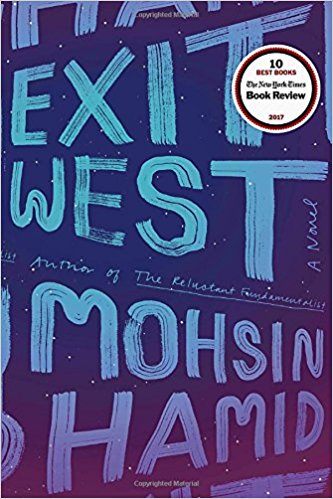 In Exit West, political turmoil and violence in their country forces young, desperately-in-love couple Nadia and Saeed to flee, emigrating to foreign lands. Tragedy after tragedy strikes, pushing Nadia, an independent woman who is fiercely sure of herself, and Saeed, who is more reserved, closer to each other, creating an urgent and necessary dependence on one another. Books like Exit West are incredibly powerful during this time in history when our own President attempts, again and again, to keep immigrants and refugees out of our country.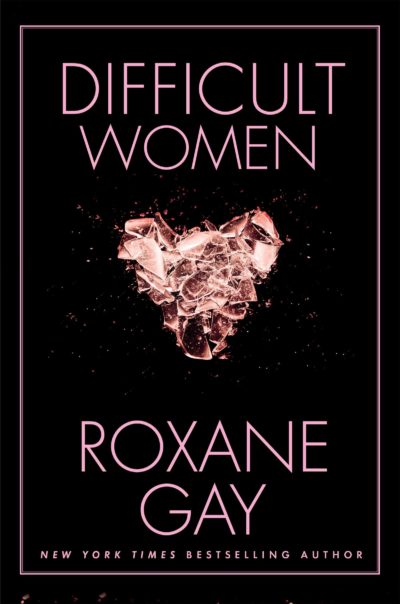 A collection of short stories, Difficult Women gives us women who come from all kinds of backgrounds. Women who are poor. Women who have complex marriages. Women who are sex workers. Women who have had enough. Topics such as sexual and physical abuse arise, and they're told through a lens that, though fictional, feels real and raw. While Difficult Women all about the female experience, Gay never becomes repetitive. Each story stands out on its own in a way that is breathtaking.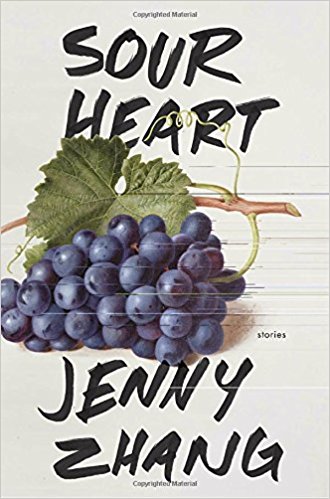 Jenny Zhang's collection of linked short stories, Sour Heart, is told from the perspective of a young girl whose family emigrates from China to the U.S. in the '90s. By reading these stories, it's clear that Zhang is a poet. No word goes to waste, and every sentence is impactful and has purpose. And when the characters feel pain or sadness, the reader feels that same pain and sadness, which is truly a marker of good writing. Sour Heart is a bundle of stories about family and acceptance, but it's also about growing up in a world that may not be familiar to many, which makes it all the more important that Zhang writes about that experience.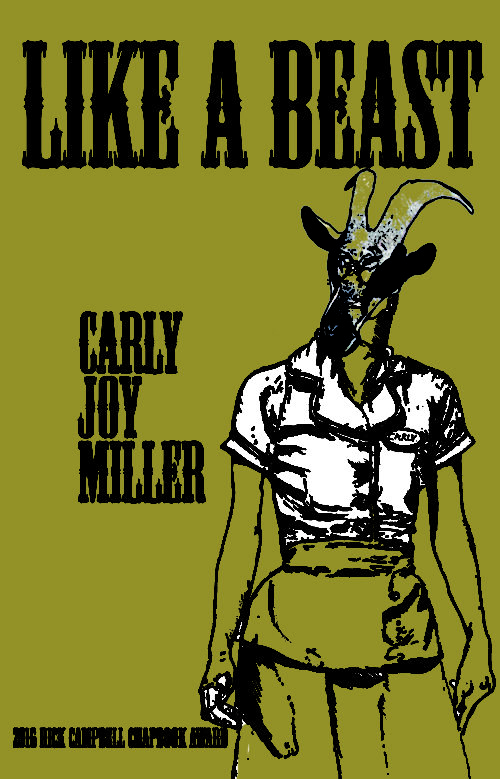 I'm not surprised Carly Joy Miller's chapbook, Like a Beast, won the 2016 Rick Campbell Chapbook Award. Carly, who I went to poetry school with, knows how to write punchy, killer lines, which she then organizes in a way that leaves you gutted. Like a Beast explores the relationship between one's self and their body. Her language is feral and gorgeous, and the way she manipulates sentence structure is everything that you would want out of poetry.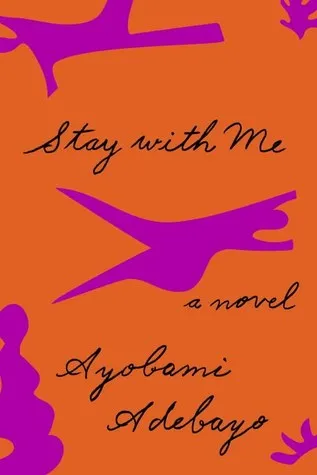 Everything is shattered between young married couple Yejide and Akin when Akin's parents arrange a marriage between him and another woman. See, years went by without Yejide becoming pregnant, and it is assumed that she's infertile. Set in Nigeria in the '80s, it is not uncommon for a man to take several wives in order to produce as many heirs as possible. But after Akin takes another wife, Yejide is furious and broken, and she does everything she can to become pregnant. She eventually does (multiple times), but the cost is devastating.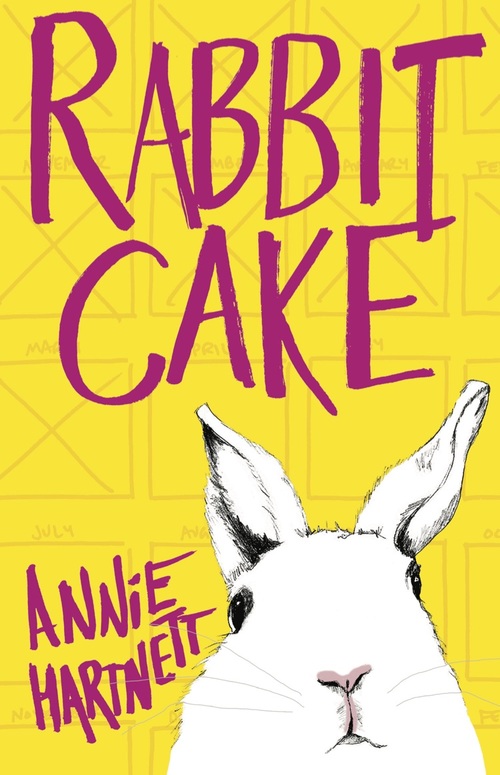 Elvis Babbitt is eleven years old when her mom sleepwalks into the river and drowns. Rabbit Cake follows the intensely smart, observant, and hilarious narrator as she investigates her mom's death. On this journey, Elvis's sister Lizzie also struggles with the death of their mother, and this materializes in dark and bizarrely funny ways. On top of it all, their father starts wearing their mom's bathrobes and adopts a parrot who prefers to mimic phrases their mother used to say.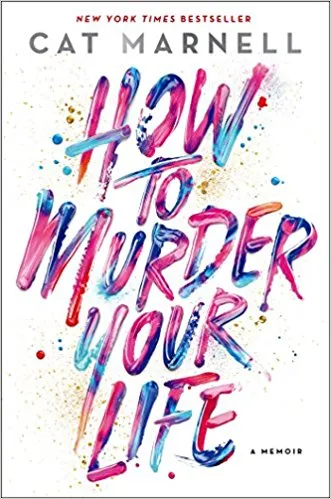 Years after Cat Marnell got her book deal (and many whisperings of, "she's never going to write this thing"), How to Murder Your Life was finally born. And it left us shook. With raw honesty and an unapologetic voice, Marnell describes her privileged yet dysfunctional upbringing, how she became hooked on ADHD medication and Xanax, managed to go from intern to beauty editor at Condé Nast in a matter of years, and then lost it all when her addiction spiraled out of control. When I interviewed Marnell and asked her if she had murdered her life, she gave me an answer that summed up the book pretty excellently: "So you could be GOOD killing it, you could be murdering the game, like, playing it. But you could also be completely self-destructive at the same time. You could be winning! But also losing the entire time."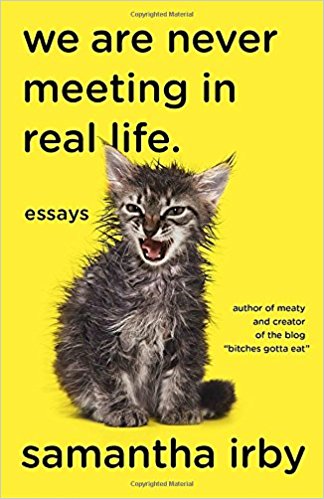 We Are Never Meeting in Real Life should be required reading for any human adult who has felt uncomfortable in their own skin and would rather live indoors with a Netflix subscription than venture out into the world where things are annoying and messy. That's basically all of us, right? Samantha Irby's collection of essays cover everything from sex to mental health to childhood memories — it's just as hilarious as it is incredibly poignant and powerful.
14 Priestdaddy by Patricia Lockwood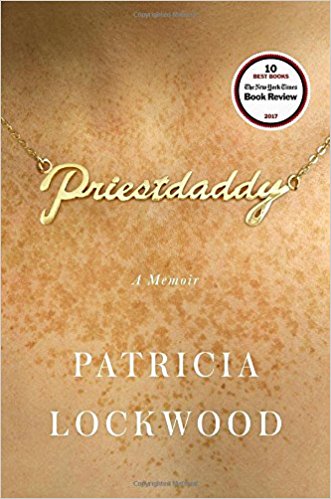 Priestdaddy is about Patricia Lockwood's family, specifically her father, who converted to Catholicism on a submarine and was approved to become a priest — even though he had a wife and five kids. This bizarre and hilarious and beautiful autobiography follows poet Patricia Lockwood's life, her journey back to her parents' house where she is forced to live (along with her husband) when a costly medical emergency debilitates them, financially. Immensely funny even when it's sad, Priestdaddy might be one of the weirdest (but best) true stories you'll read, ever.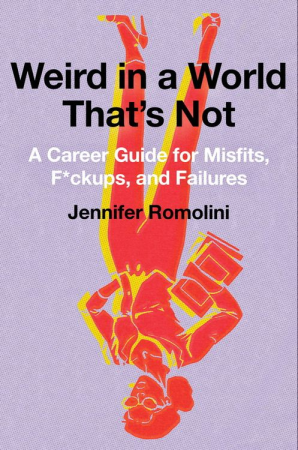 It's weird that up until Jennifer Romolini's career memoir, Weird in a World That's Not, there never has really been a life guide for people who are awkward, or people who would rather throw themselves into a pool of ice rather than "network," or people who are quite sure their co-workers and bosses will see right though them. Unlike all the other guides to being a #boss, this one will make you feel understood. It contains real-life, useful advice, like how to lean into your weirdness in a corporate setting, how the mantra "fake it 'till you make it" is actually bullshit, and when you know (like, really-really know) it's time to leave your miserable job. Weird in a World That's Not is smart, honest, and wants you to know that just because you feel like an outsider, doesn't mean that you don't deserve to be (and actually feel) successful.
16 Startup by Doree Shafrir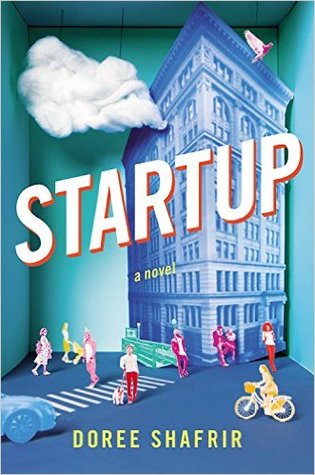 Startup follows Mack McAllister, a tech bro who created the mindfulness app called TakeOff, web journalist Katya Pasternack who's looking for a big story that will drive traffic to the site she writes for, and Sabrina Choe Blum, a woman who returns to the tech workforce after years of being a stay-at-home mom. Obviously, all of their stories interconnect when Mack's advances toward his female employee become publicized, thanks to Katya's sleuthing, and Katya's boss (who happens to be Sabrina's husband) starts behaving more and more inappropriately toward Katya. Ew. Anyone who's worked at a startup will get the frenzied atmosphere Doree Shafrir has created for her characters, but pretty much anyone who's worked anywhere (especially when you're a woman) will resonate with Katya and Sabrina, victims to bad behavior of bad men.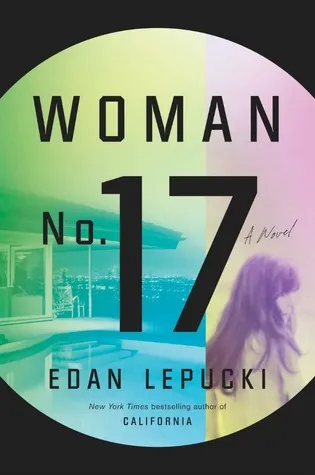 Lady Daniels, a seemingly well-to-do, privileged Hollywood Hills mom, needs a break. From her husband, mostly, and from her two sons, so she can write her memoir. Enter S., a 20-something recent college grad who answers Lady's ad to become her sons' live-in nanny. S. and Lady grow close — maybe too close? Lady's past spills out and so do S.'s secrets. S., who comes off as disheveled and flighty, is really just trying to emulate her mother, Katherine Mary Fowler. For an art project. Meanwhile, we learn that Lady's two sons have two different fathers. Her first born, Seth, is non-verbal, and his dad Marco is (kind of) out of the picture. But there's a lack of closure Lady feels, and so she goes looking for it. With the same dark storytelling in Edan Lepucki's first novel, California, she creates complicated female characters with complicated intentions.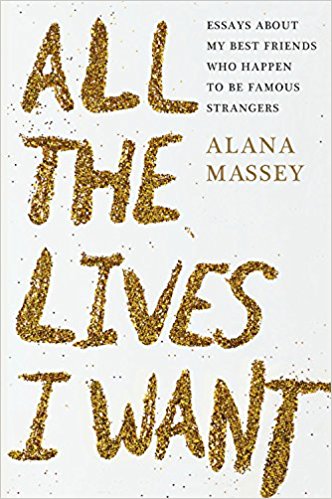 Alana Massey's All the Lives I Want is an empowering essay collection that rejects the notion that women are one-dimensional beings. Massey uses her own experiences as well as the experiences of celebrities (such as Amber Rose and Britney Spears) to illustrate what happens when a woman's agency is taken away, whittled down and reduced. Massey's voice is refreshing and unapologetic. She's unafraid to share intimate moments of her own life — like her battle with eating disorders and mental  health — and dismantle the stigmas that attach themselves to each of those topics.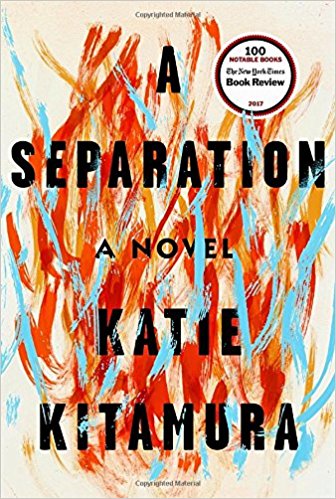 A woman's husband is continuously unfaithful to his wife, and she finally decides to separate from him. But as she starts to move on, her mother-in-law Isabella gives her a call one day, asking if she could  talk to her son (she has no idea they're separated), who told her he and the woman flew to Greece. Isabella buys her daughter-in-law a ticket to Greece and lets her know which hotel the husband is staying at. And that's where the search for this missing husband starts. Intriguing in a way that will probably become a movie, A Separation is an insightful (if not morose) look into a failed relationship.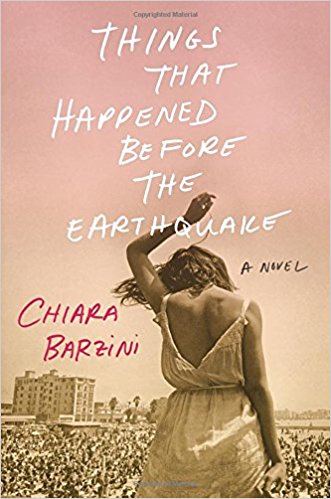 Eugenia, an Italian teen who moves to Los Angeles so that her parents can pursue their filmmaking, Hollywood dreams, is a fish out of water. Navigating a new town — nay, a new country — and forming new friendships, Eugenia builds a new world for herself, only to have it taken from her after the huge 1994 earthquake. Things That Happened Before the Earthquake is ultimately a story about growing up, but Chiara Barzini livens up that familiar narrative with fresh characters and a unique writing style.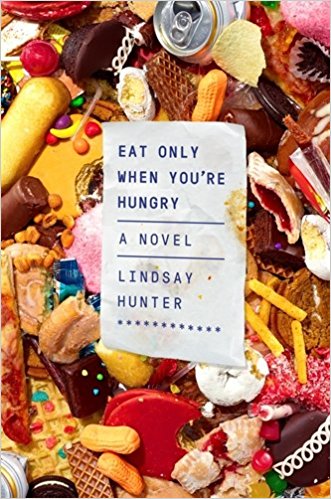 Like Ugly Girls, Lindsay Hunter's second novel, Eat Only When You're Hungry, is gloomy and will make you feel, at times, uncomfortable. But that's the whole point. Central character Greg, who is overweight and terribly unhealthy, has a son, Greg Junior (GJ) who is a drug addict. GJ has gone missing, and Greg takes it upon himself to find his son, traveling from West Virginia to Florida. In swampy, creepy Florida, does Greg discover the truth about himself as a person and as a father. Eat Only When You're Hungry is a story about a shattered family, but it's also a vivid and honest look into what addiction looks like and why we stigmatize drug use but seem to turn the other way (or at least deemphasize) other vices.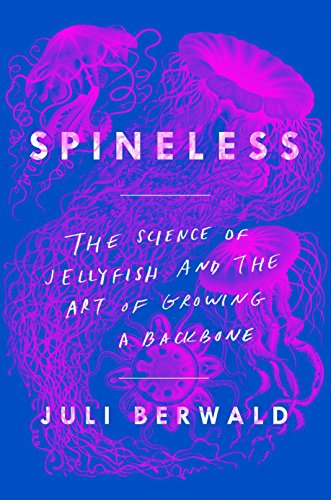 Juli Berwald, a former ocean scientist, wants us to know more about jellyfish, the pretty glow-in-the-dark creatures who have the power to inject you with lethal venom if you get too close for comfort. Berward, who stepped back from her career to raise a family in ocean-lacking Austin, Texas, dives back into her passion, wanting to know why jellyfish have been wreaking so much havoc in the last few years. Partially an environmental investigation and partially a memoir, Spineless is a book that will make you feel smarter and not only more aware of your surroundings, but more aware of yourself.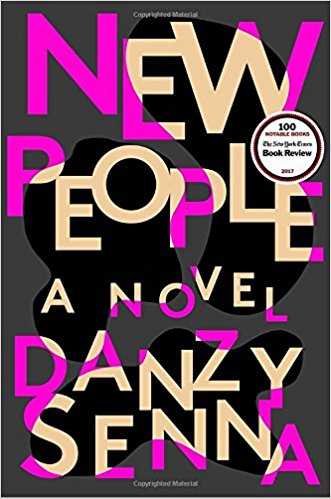 Maria is biracial, and so is her fiancé, Khalil. They're called the "King and Queen of the Racially Nebulous Prom," and they live in hipster Brooklyn, where Khalil works online and Maria plugs away at her dissertation. This couple's life is so aspirational, they're even starring in a documentary about "new people" (aka, people who identify as mixed race). But Maria, who is a Complicated Female Character, isn't satisfied, and when she meets a poet and falls in lust with him, her values are tested. New People provides much-needed commentary about race and identity as well as the crazy things we do belong.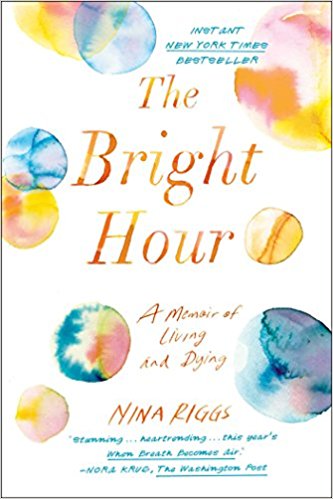 Author Nina Riggs, a wife and mother to two boys, is diagnosed with incurable breast cancer. She writes The Bright Hour as a way to document the time that she has left, to grapple with her identity as a poet and the great-great-great granddaughter of THE Ralph Waldo Emerson, and to come to terms with death. The Bright Hour is clearly a project that helped Riggs accept her fate, and we as readers are given a glimpse into that very earnest, beautiful, and sad conclusion. This is not a happy book. But it's an important one that will make you take a step back and reflect on your own life in a way that you normally don't have time to do.
25 Touch by Courtney Maum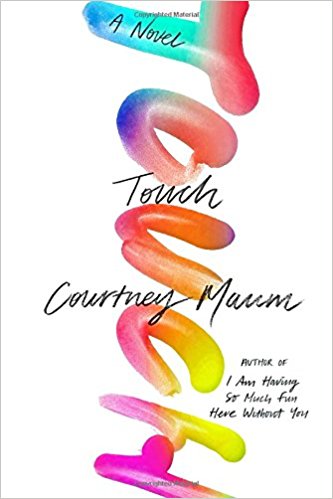 Sloane Jacobsen is a trend forecaster, and at least one thing she is most certain of is that people don't want to have kids anymore. In fact, people don't really want to be intimate with each other anymore. The world is overpopulated, and it's way too expensive to be taking care of humans who aren't yourself. It's much easier to hide behind a screen than it is to communicate and reach out to people IRL. Tech giant, Mammoth, hires Sloane to lead their huge, annual innovations conference, but she starts to suspect that maybe she was wrong. Maybe people want to interact with each other they way they used to. Face-to-face. Touch is undeniably relevant — the more and more we depend on technology to communicate with others and use apps and websites and upgrades to make us happy, the more we stand to lose in terms of the real-life humans around us.
26 Pachinko by Min Jin Lee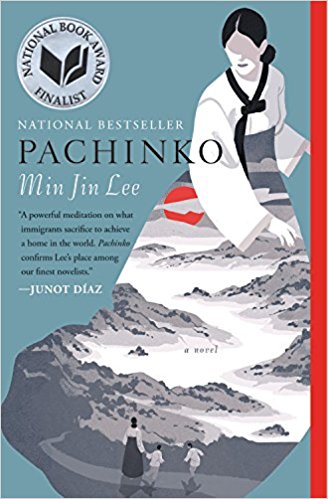 Pachinko, one of this year's most-talked about novels, is about four generations of a Korean family. The story starts with a poor fisherman and his wife, who give birth to Hoonie, the only child of theirs who survives. Years later, Hoonie finds a wife of his own and the two give birth to Sunja. When Sunja grows older, she becomes pregnant with a married man's child. Refusing to become his mistress, Sunja instead marries a pastor, who brings her to Japan so they can start a new life. Pachinko is historical fiction that is not only achingly beautiful, but is completely enthralling. You'll be able to finish all 400-something pages in a single sitting.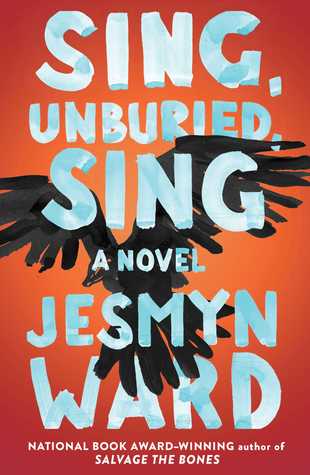 Sing, Unburied, Sing, is a book about identity, ghosts, and addiction — but it's hard to just reduce it down to those things. In Sing, Unburied, Sing, 13-year-old Jojo has a black mother and a white father. His mother is constantly at war with herself and is a drug addict, while his dad is in prison. The day Jojo's father gets released from prison, his mother drives them to Mississippi and Parchman Farm, the State Penitentiary. It's there that Jojo discovered the ghost of an inmate who teaches him about love and violence.