The 14 best tweets about Taylor Swift's "Reputation"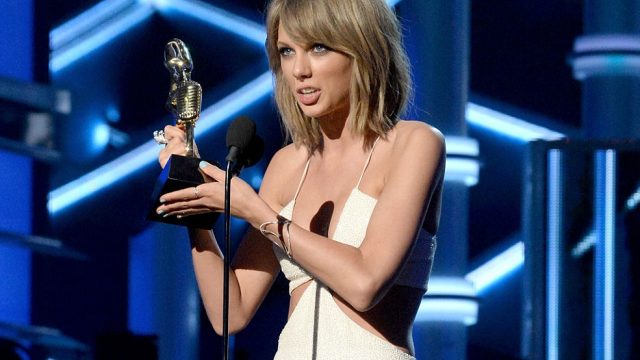 The time has finally come — Taylor Swift's album Reputation dropped, and fans have a lot of thoughts. The album marks the sixth studio release for Swift, who's been dropping singles for weeks to get fans enthusiastic. The good news is that all of her hard work definitely paid off.
As of right now, the album isn't yet available on all streaming services — but as a reported 400,000 people pre-ordered the album online, according to a November 3rd report by Associated Press, plenty of people got to hear it shortly before midnight. Not only were fans excited, music reviewers were also pretty kind with their reviews — for example, Rolling Stone gave the album four out of five stars.
One of the reasons why everyone was so excited about the album, aside from the fact that Swift has won 10 Grammys for past recordings, is because she's a big fan of illustrating her personal life in her music. Ever since the release of songs like "Look What You Made Me Do," "Gorgeous," and "…Ready For It?" fans have been looking for clues within her lyrics and music videos. While many believe the songs are highly inspired by her current boyfriend Joe Alwyn, other fans believe that past relationships like Harry Styles and Calvin Harris might have had a little bit of influence.
People took their excitement over to Twitter, and some incredible tweets came out of Reputation's release.
1.
https://twitter.com/udfredirect/status/928926944858578944
2.
3.
4.
5.
6.
7. false
8.
9.
10.
11. false
12.
13.
14.
https://twitter.com/udfredirect/status/928881115984809984
We have a feeling that more and more positive reactions will be flooding in. It seems like Swift has a big hit on her hands — not like we're surprised.