The 10 new TV shows we are totally looking forward to this Fall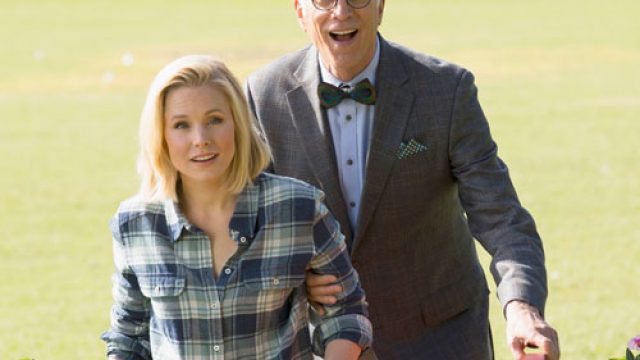 As fall quickly approaches, it means it's time to get your calendars out and mark down the premieres for all the new TV series that are must-see. Luckily, we've got you covered with a roundup:
This Is Us
There is SO much star power it's crazy, including Mandy Moore, Milo Ventimiglia and Chris Darden. This dramedy follows numerous characters who were all born on the same day as their lives intertwine in interesting and creative ways. For all you Parenthood fans out there, this could be the show to fill the void it left in your TV schedule (and hearts!). Premieres Sept. 20 on NBC. https://www.youtube.com/watch?v=rfUiKg28r_M
The Good Place
Kristen Bell back on TV? We can barely contain our excitement! The new NBC comedy, from Parks and Recreation's Mike Schur, will star Bell as Eleanor, a woman who hasn't been a good person on Earth, but finds herself in heaven by accident and tries to fix her mistakes (sort of.) Premieres Sept. 22 (preview on Sept. 19) on NBC. https://www.youtube.com/watch?v=UMf24rEsMOs
Designated Survivor
TOn Designated Survivor, Keifer Sutherland is a lower level United States Cabinet member, named Tom Kirkman, who becomes president after an attack during the State of the Union address kills everyone else who would've been the leader of the country. Premieres Sept. 21 on ABC.
https://www.youtube.com/watch?v=N_f1v0Nx5Sw?feature=oembed
Timeless
Timeless is an action-adventure series that centers around a historian, scientist and soldier, who are employed by Homeland Security to travel through time and save the world from a criminal who plans to destroy America by changing its past. Premieres Oct. 3 on NBC. https://www.youtube.com/watch?v=4glJzvUunOE
Speechless
This inspirational comedy is the feel-good show you need this season. Speechless stars Minnie Driver as Maya DiMeo, who is an intense mom on a mission to make her family, and eldest son JJ, who has special needs, get everything they deserve in life.  Premieres Sept. 21 on ABC.
https://www.youtube.com/watch?v=4u55WK6AbaM?feature=oembed
Pitch
On Pitch, Kylie Bunbury plays Ginny, a total badass baseball player, who must overcome her own personal fears and flaws to prove to everyone, including her family, that she can make it as the first female in Major League Baseball. It's a girl power series for sports lovers that are male or female. Plus, the FOX show also stars Mark Paul Gosselaar, so there's some serious eye candy, too! Premieres Sept. 22 on FOX. https://www.youtube.com/watch?v=k0wLCGwYZ3g
Kevin Can Wait
All we can say is that we need more Kevin James in our lives! This time he'll play a retired cop looking to spend more quality time at home with his family, until he realizes that being home with three kids is tougher than being on the streets. Premieres Sept. 19 on CBS. https://www.youtube.com/watch?v=IGaIvCLm9pE
Gilmore Girls: A Year in the Life
Like you thought we'd forget about the Gilmore Girls revival! The four-part Netflix series will follow all of your favorite characters from Stars Hollow through a whole year, made up of four installments (aka the four seasons), as we see what happened after Rory graduated and turned down Logan's proposal and got her first reporting job. Plus, we'll finally see what happened after Lorelai kissed Luke and hinted they were getting back together. Premieres Nov. 25 on Netflix.
https://www.youtube.com/watch?v=fTnU5MG5Edw?feature=oembed
The Blacklist: Redemption
All you Blacklist fans out there are in luck, because come midseason there will be not one, but two shows with your favorite characters. The Blacklist: Redemption however, will follow Tom Keen as he works with Susan "Scottie" Hargrave, to solve problems the government would never attempt to solve.  Premiere date is not set, but it will be on NBC.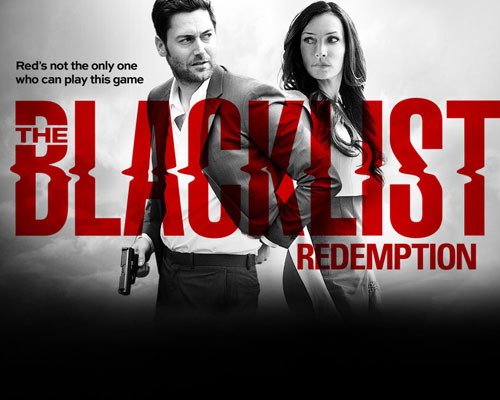 Making History
Come midseason, The Mindy Project's Adam Pally will be making you laugh while using history! This new FOX comedy will star Pally as Dan, a time traveler, who goes back in time to discover truth, justice and riches, which only messes up and complicates his life in 2016. The series will also star Gossip Girl's Leighton Meester. There is no premiere date yet but it will air on Sundays on FOX once one is picked. https://www.youtube.com/watch?v=Z-TVyOqCkr0
Which new TV show are you most excited to watch?