Pinterest believes this will be the #1 nail trend in 2017 and we're READY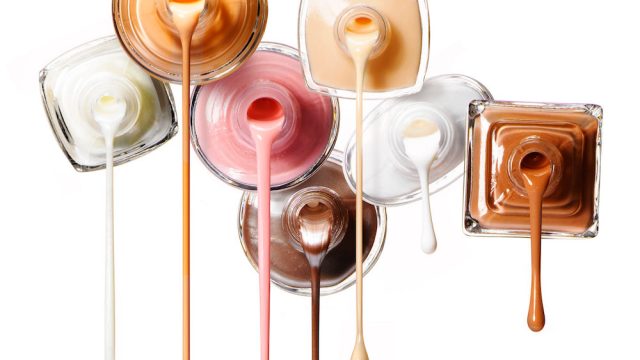 Last year, coffin nails swept the beauty world. Remember those? They were super long and shaped like coffins? That was a fun time, to be sure, but we're kind of obsessed with the #1 nail trend Pinterest predicts will dominate 2017, and we hope it sticks around for a while. This trend is…drum roll please…chrome nails!
While coffin nails were defined by their length and distinctive shape (very cool but also a little creepy, tbh) chrome nails can be any shape or length so long as they're super effing shiny.
The data crunchers at Pinterest tell us that chrome nails — also known as mirror nails — rose in popularity this year by an astonishing 570%. We'll give you a second to absorb that. Kind of blows your mind, right?
Without further ado, here's a look at chrome nails in all their glory.
Ooh! Ahh!
They can be long and pointy…
So glam.
…or short and sweet.
Practical and pretty.
They're also beautiful when they're square-shaped.
Or round.
And you can rock chrome as a French tip.
Or in a matte style.
All in all, we're extremely on board with this trend and we're definitely not mad about it being set up to rule 2017!