This is the #1 margarita recipe the internet is loving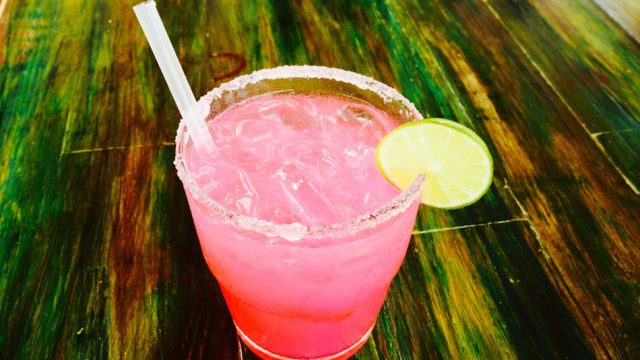 Although Cinco de Mayo is about much more than eating and drinking Mexican fare, a lot of people spend May 5th enjoying the most delicious aspects of Mexican culture. So Pinterest gathered the most saved margarita recipes to help you get ready for Cinco de Mayo — and the most popular one will make you want to start celebrations early.
A pink lemonade margarita is the most popular margarita recipe on Pinterest right now, with it being saved more than 124,000 times. And that's for good reason. Margarita + lemonade is the perfect combination to get you ready for the hot summer sun.
It's also super easy to make, since the margarita recipe from DrinkedIn has you using frozen pink lemonade concentrate.
Just add water, ice, tequila (obviously), and the orange-flavored Grand Marnier — and you've got yourself a truly refreshing drink. And don't forget the salt and lime!
If lemonade isn't your thing, there are plenty of other margarita recipes on Pinterest that sound equally as tempting.
Of course, there's a classic margarita recipe, but some variations would be fun to try out for Cinco de Mayo — like a creamsicle margarita, a blackberry margarita, or a strawberry mango margarita.
For people looking to cut on calories, there's a skinny coconut margarita made with light coconut milk. And if you're feeling adventurous, a spicy cucumber margarita may be worth a try.
And for people who can't get enough of the lemonade-themed margaritas, there's also a sparkling champagne lemonade margarita recipe that we NEED to try. Tequila AND champagne? Yes, please.
Whether you make these margaritas for Cinco de Mayo or just your next taco night, they're guaranteed to have you feeling good.