See how all your favorite stars are celebrating Thanksgiving weekend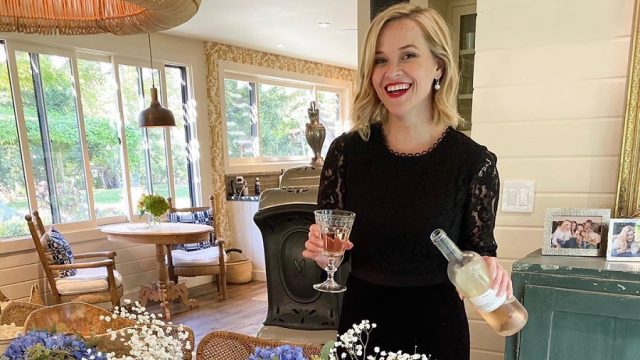 Everyone has their own special way of celebrating the holidays. We're sending a Happy Thanksgiving weekend to everyone who celebrates, no matter whether you sit at home and watch the kickoff to holiday movie season with your personal-size pumpkin pie (all sizes are personal sizes when it comes to pumpkin pie) or do the big, zillion-cousins, family turkey dinner. And this year, celebrities have all different ways of marking the holiday, too.
Some are out running that endorphin-boosting, local Turkey Trot. Others are giving us serious #exesgoals by having an epic Friendsgiving party. (Clearly, we're looking at you, Jennifer Aniston and Justin Theroux.) And still others are having one of those relatable, "I brought the precut cookies" meals at their parents' houses—because celebrities can still be just like us.
Check out some of the photos from your fave stars' Thanksgiving celebrations.
Lili Reinhart
Looking at Lili Reinhart's Instagram Stories from her Thanksgiving makes us feel like we could be best friends IRL. She started by arriving back home to greet her (super adorable) dog.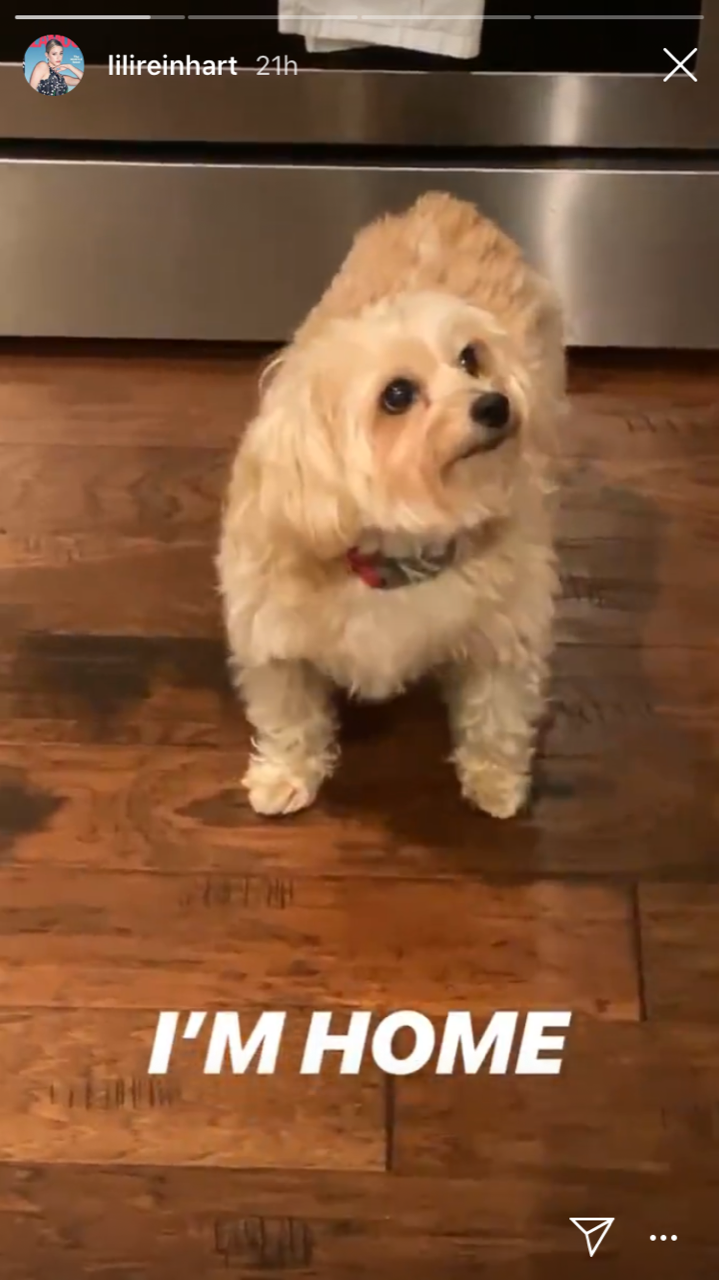 Then, it was cooking time, so she popped some pre-cut cookie dough into the oven, as you do.
And she washed it all down with some kind of yellow cocktail? We don't know, but we're on board if Lili is.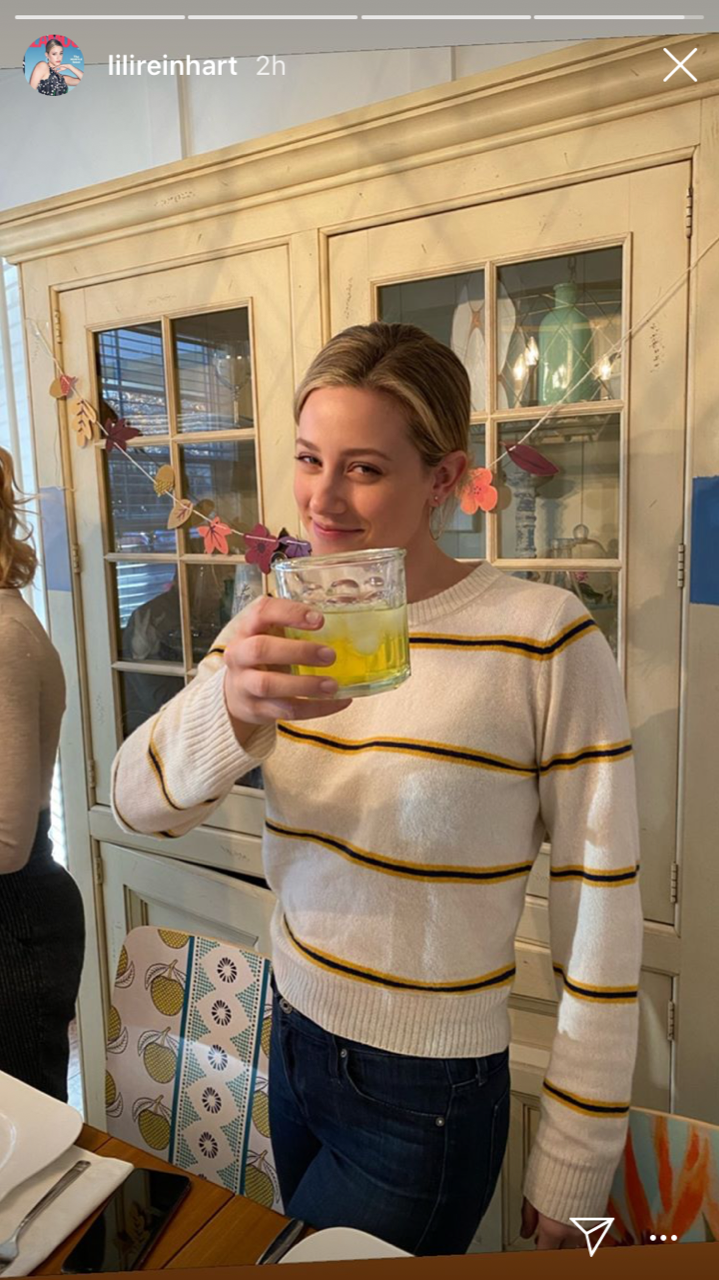 Looked like a very happy, surprisingly normal celebrity Thanksgiving to us.
Reese Witherspoon
https://www.instagram.com/p/B5bBDncgJCc
Witherspoon's Thanksgiving spread looked straight out of a home magazine. "Gratitude is when someone else cooks while you open the wine," she captioned her shot and we are feeling it.
Jennifer Aniston
Meanwhile, her Morning Show co-star oped for what looked like a raucous Friendsgiving with her ex-husband Justin Theroux and a bunch of A-listers, including Courteney Cox, Jason Bateman, and Will Arnett. Two exes coming together to celebrate Thanksgiving with friends? Aniston's doing what we're not sure we could.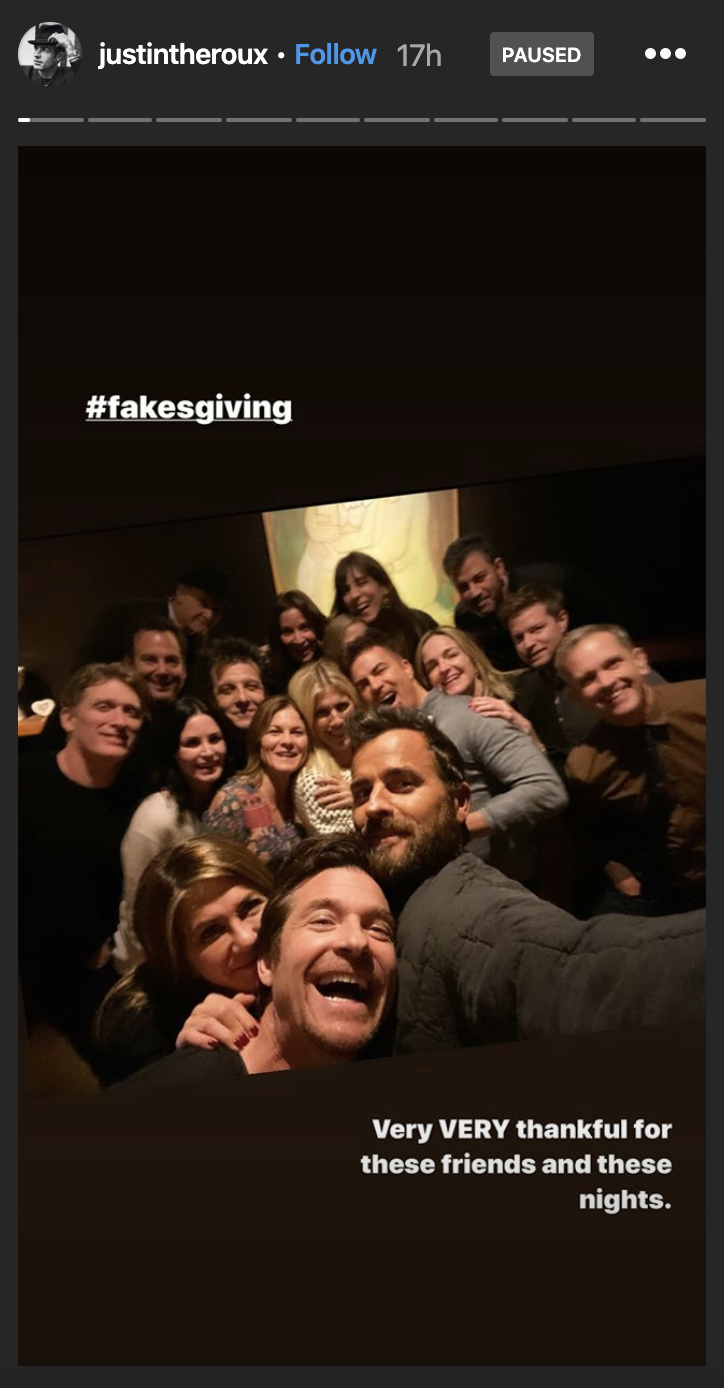 Aniston also celebrated with some Thanksgiving enchiladas, after Jimmy Kimmel reportedly complained about her Friendsgiving meal. Seriously, LOL.
https://www.instagram.com/p/B5aLMtwB0am
Jameela Jamil
Jamil has been open about how Thanksgiving can be difficult for her and those currently with or who survived eating disorders. So she took the day as an opportunity to celebrate all of the people around her and herself, which we love!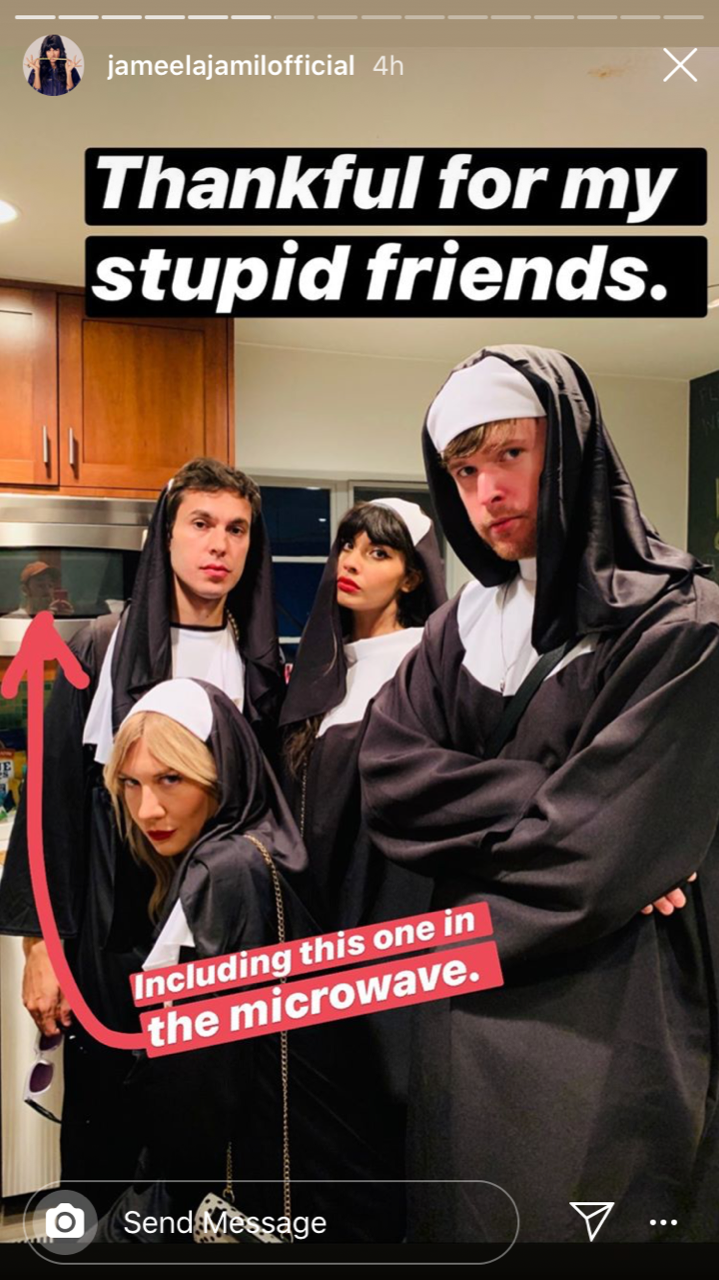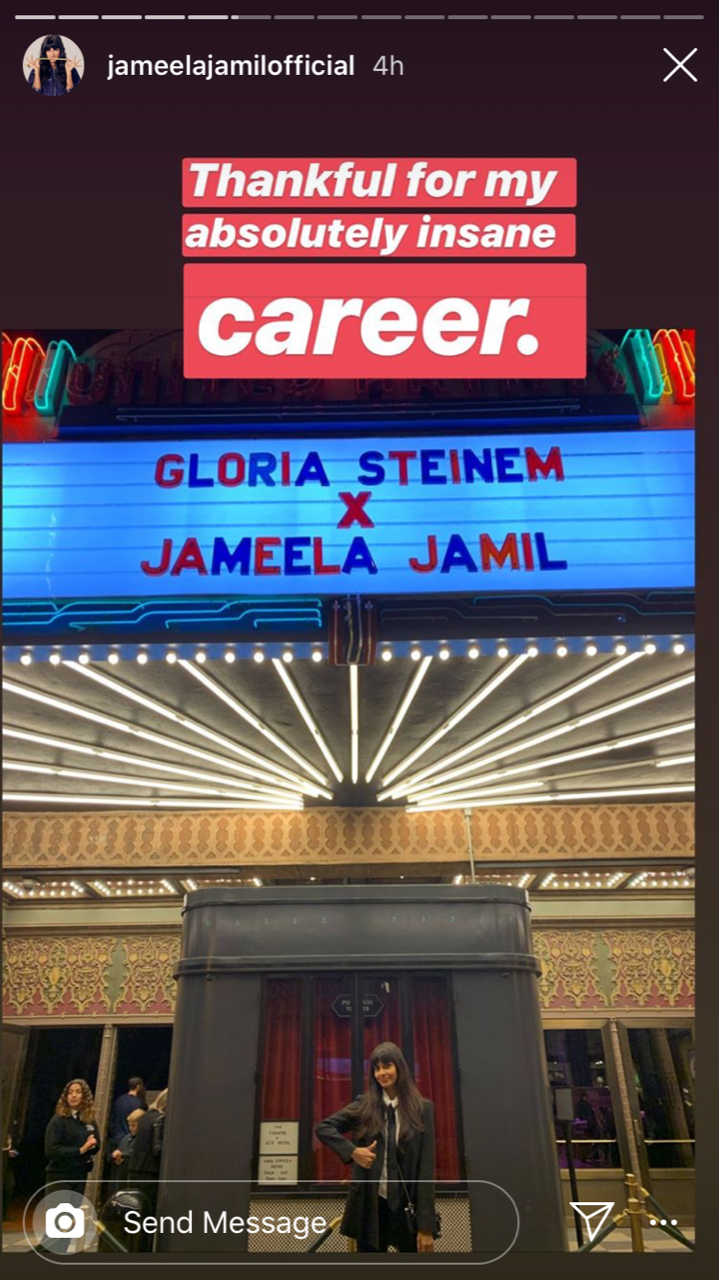 Katie Holmes
Katie Holmes' day was really a tale of two Thanksgivings. She started by getting some fresh air and endorphins in a turkey run.
https://www.instagram.com/p/B5bFrMTHOrE
Then she poured some vino from a family vineyard.
https://www.instagram.com/p/B5bHrF4H0TV
Priyanka Chopra
https://www.instagram.com/p/B5cDIuWHpzd
Chopra celebrated and gave thanks in a photo with her husband, Nick Jonas. "Happy thanksgiving to everyone celebrating. I'm so thankful for life and all the blessings attached to it. Love and joy always," she captioned the post.
Chrissy Teigen
Chrissy Teigen spent the holiday like so many of us, making her opinions about the best Thanksgiving food known. She also seemed to fall prey to the tryptophan, lying on the floor in her holiday attire.
Busy Philipps
https://www.instagram.com/p/B5bM8oCgvEn
We already knew we loved Busy Phillips's daughter Birdie, but ordering pasta and then falling asleep in your mom's lap? That's Thanksgiving goals, right there.
That's it; we can't beat Birdie's Thanksgiving. Next year we'll all have to try harder.