Thanks to Kylie Jenner, we have a closer look at Kylie Cosmetics' upcoming matte blushes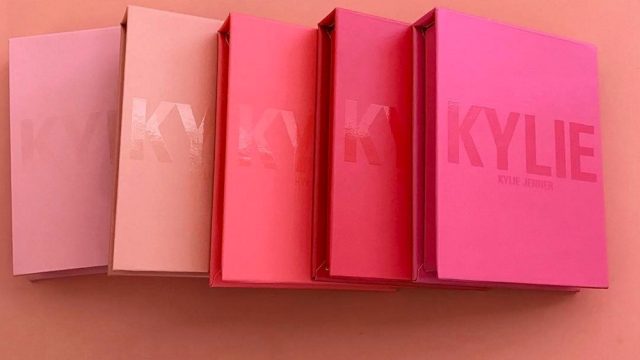 Remember how just yesterday, Kylie Cosmetics' new matte blush line was pretty much shrouded in mystery? Well, now we have all the juicy deets! Launching on Friday, Kylie's five new matte blushes are going to be permanent shades. The singles include a blush that we already fell in love with last month, because it was part of Kylie's Diary face palette for the Valentine's makeup launch.
The bright pink blush shade, Virginity, is making a comeback as part of the first blush singles. All of the matte blushes being released this week, and best of all? They are all pink hues. We will have to wait and see if the other tangerine blush from Kylie's Dairy, First Date, comes back as a later release.
The Kylie Cosmetics matte blush singles include Virginity, Barely Legal, Hot and Bothered, X-Rated, and Hopeless Romantic.
https://www.instagram.com/p/BR4pqnnluAA
Kylie gave us an inside look on her Snapchat earlier!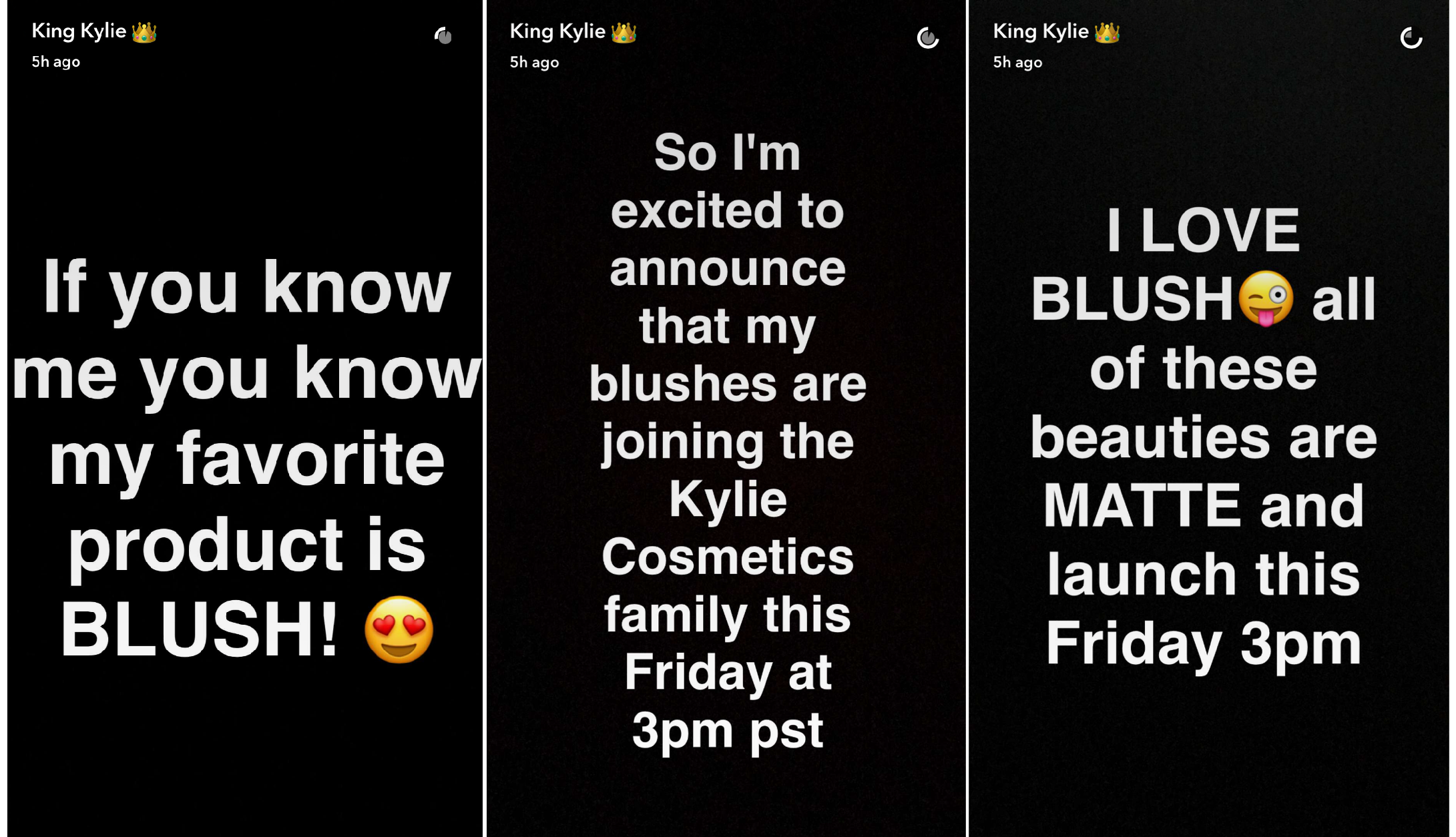 The boxes themselves are so pretty! We love that they match the shades on the inside, just like the Kylighters did! Those names totally remind us of NARS' and Urban Decay's tongue-in-cheek titles.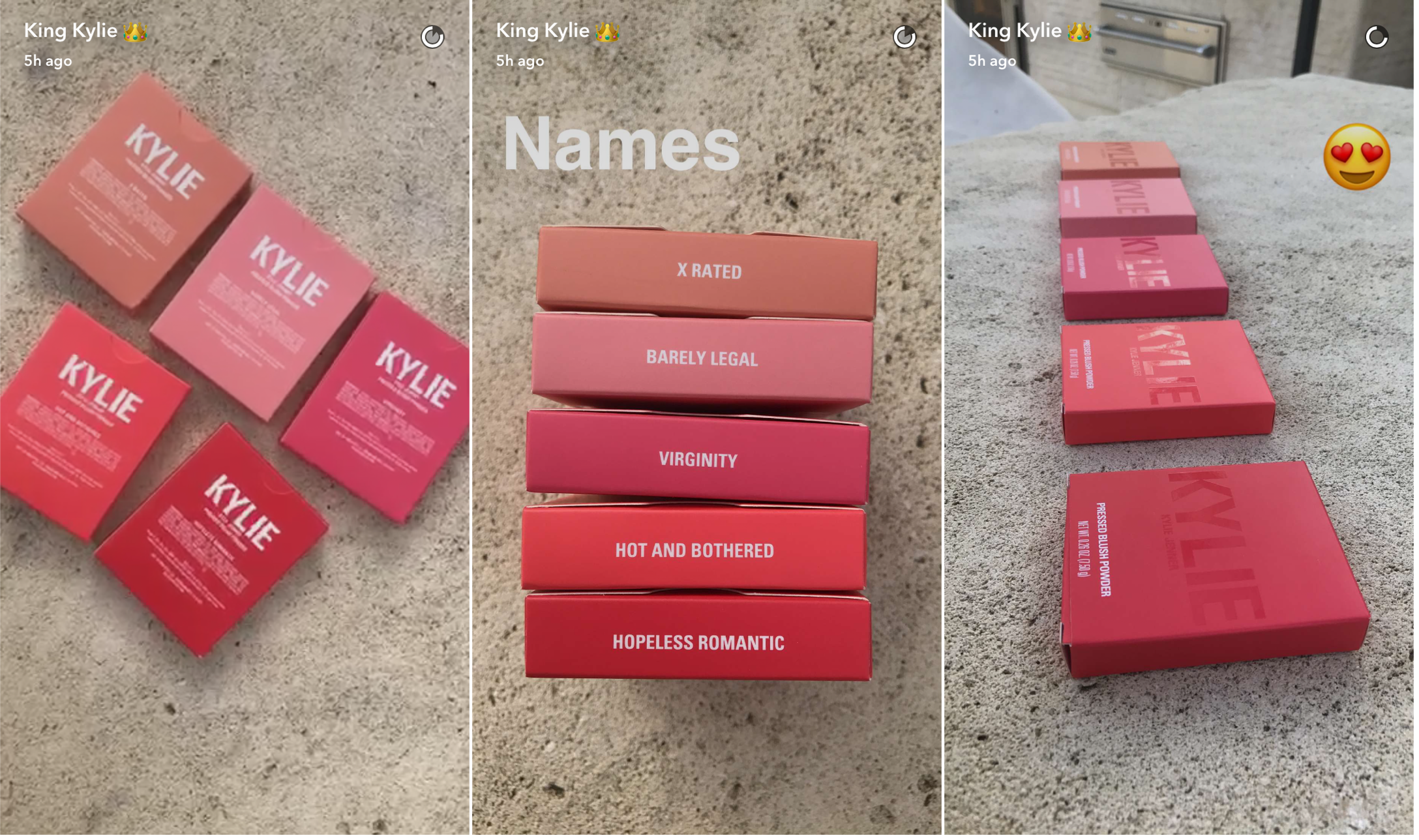 Inside, we have the classic Kylie Cosmetics dripping motif, which means the hearts for the Valentine's Day blushes were totally limited edition! X-Rated and Barely Legal are the softer, pastel blushes of the bunch.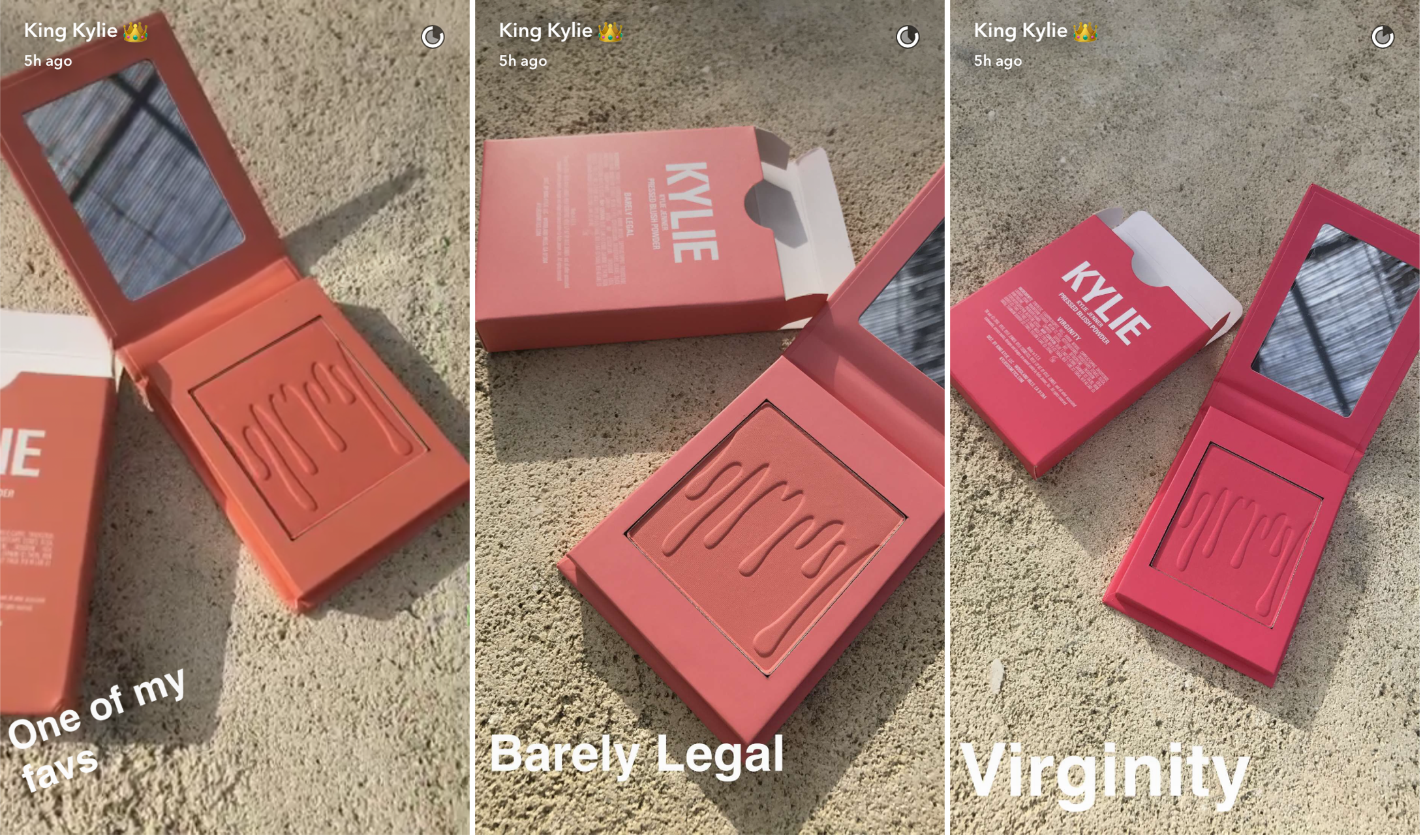 Virginity, Hot and Bothered, and Hopeless Romantic are brighter and bolder hues.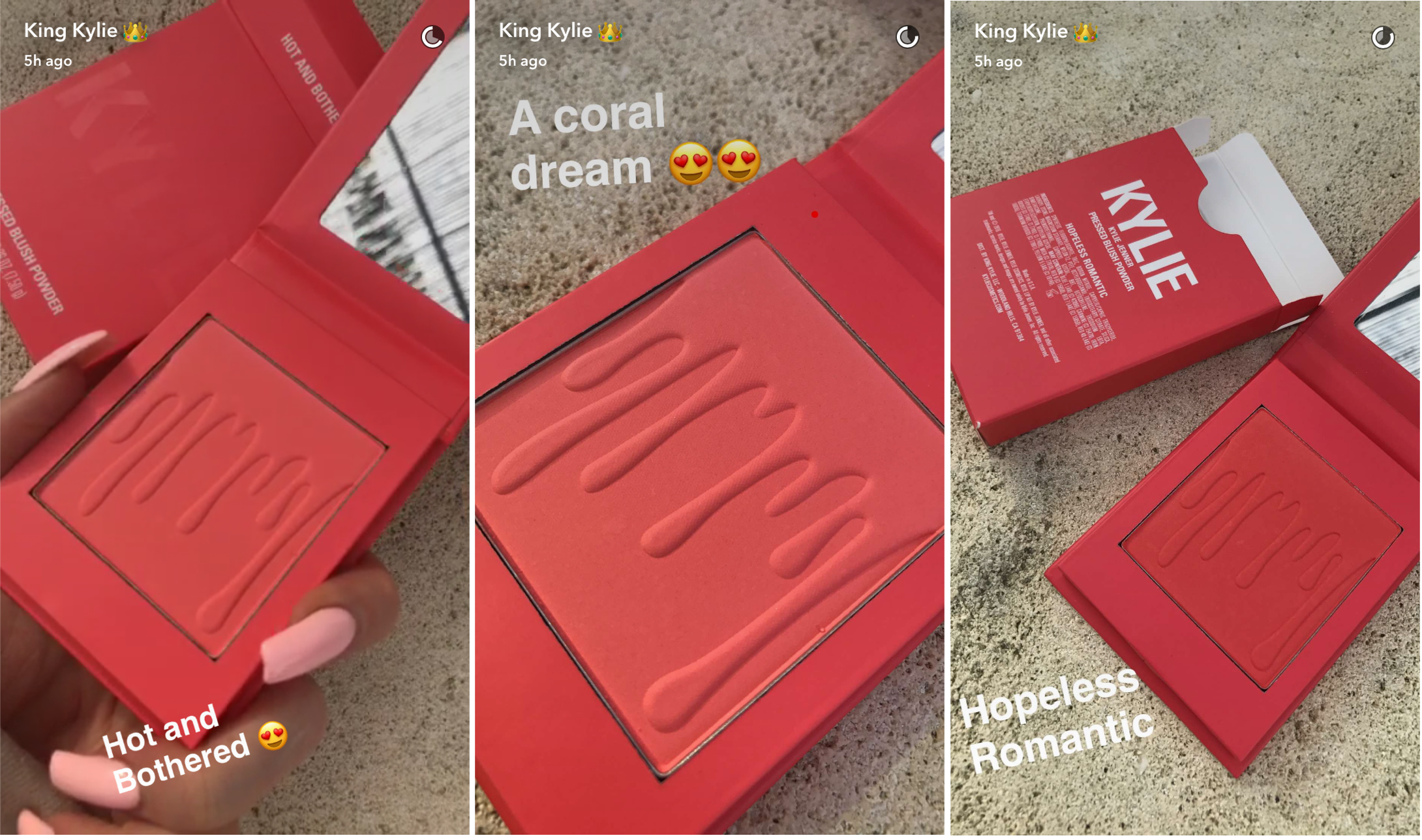 Honestly, we can't wait to snag all of these Kylie Cosmetics matte blush shades to mix and match all Spring long!
https://www.instagram.com/p/BR300RPle-5
Don't forget to set your alarms because these blushes drop this  Friday at 3 p.m. PST.