The "Thank U, Next" video is here, and there's one epic cameo no one saw coming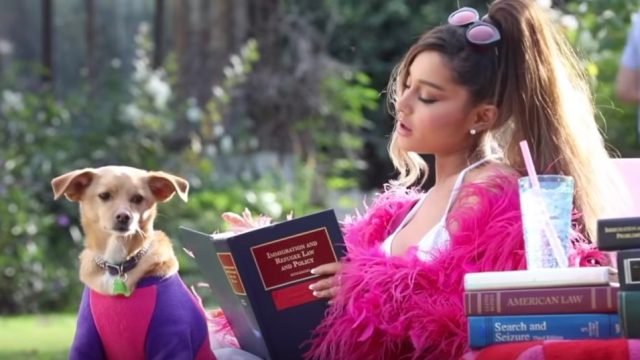 The time has arrived: On November 30th, Ariana Grande dropped the official music video for "Thank U, Next," and it's everything we ever could have dreamed of…and more. So, so much more.
Grande has been on a creative tour de force the last several months. She released her new album Sweetner in August along with several incredible music videos. And while that would have been it for most artists (at least for a year or so), Grande soon hit us with a new surprise single called "Thank U, Next" in November. The bop explores themes of love, pain, and loss, and was seemingly written in direct response to several major recent life events (specifically, breaking off her engagement with Pete Davidson and the loss of her late ex, Mac Miller).
And now, the full "Thank U, Next" video is here. And YES, that is Kris Jenner (in the Amy Poehler "cool mom" role from Mean Girls, no less).
https://www.youtube.com/watch?v=gl1aHhXnN1k?feature=oembed
We already knew that the video featured cameos from Matt Bennet (who costarred with Ariana Grande in Victorious and reenacts that iconic Bring It On toothbrush scene in the vid),Jennifer Coolidgefrom Legally Blonde, and YouTube star Gabi DeMartino (who famously looks a lot like Grande). But we had no idea Mama K was in the mix, and we are HERE FOR IT.
Basically, all we have to say right now is: Thank U, Watch Again.