Thandie Newton wore a dress covered with every black Star Wars character, because diversity in the franchise is everything
Thandie Newton is a fashion force to be reckoned with. She's been known to be adventurous with her sartorial choices, but her latest ensemble is one that will not only catch our attention, but start a valuable conversation. On Tuesday, May 15th, the actress stepped on the Cannes Film Festival red carpet in a custom off-shoulder Vivienne Westwood gown. And while she looked fan-freaking-tastic, if you look closely, you'll see that she's also trying to make a statement.
The Westworld star — who also happens to be the first black actress to have a leading role in a Star Wars franchise film — paid tribute to all the black Star Wars characters who came before her by featuring their action figure likenesses on her dress.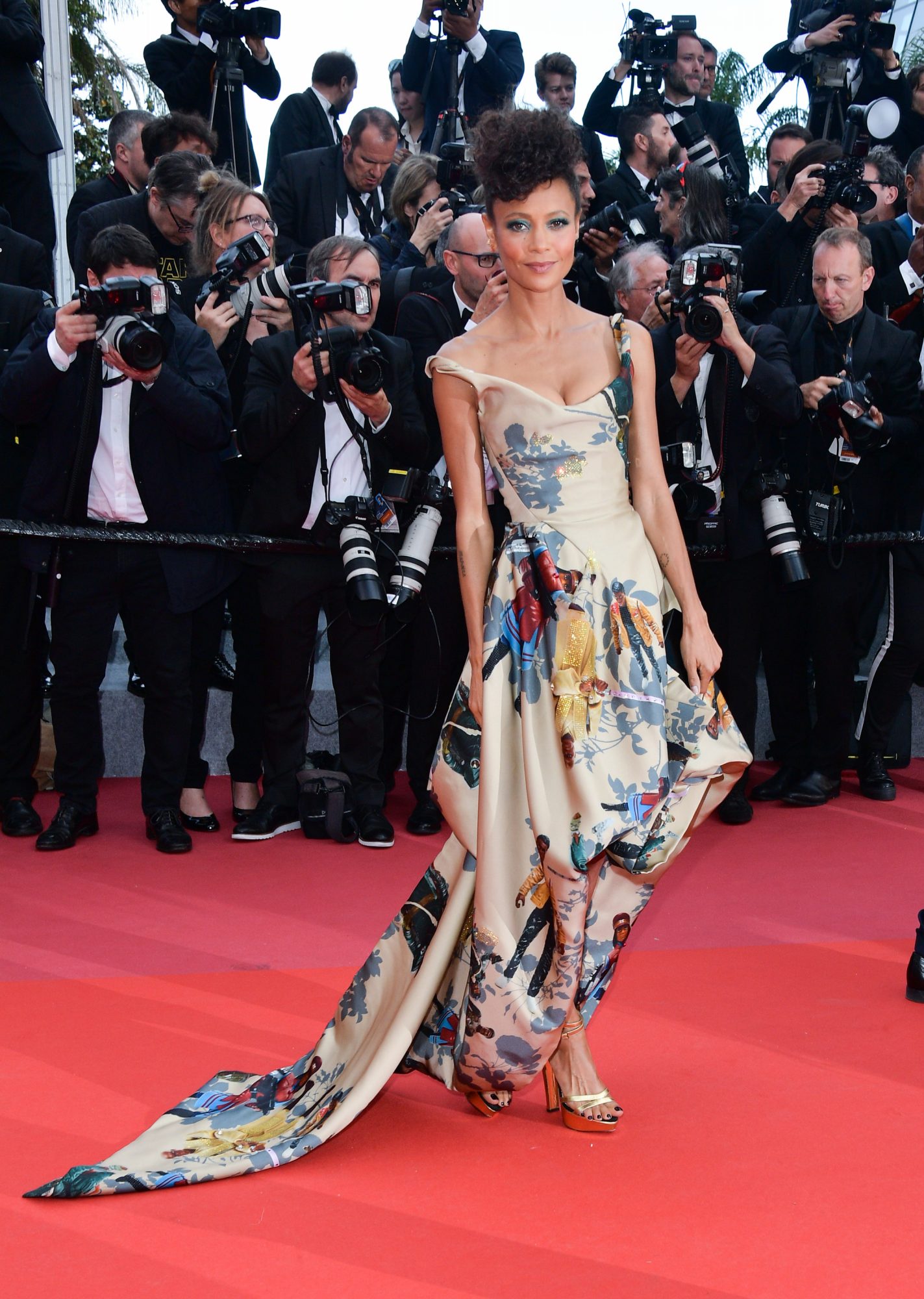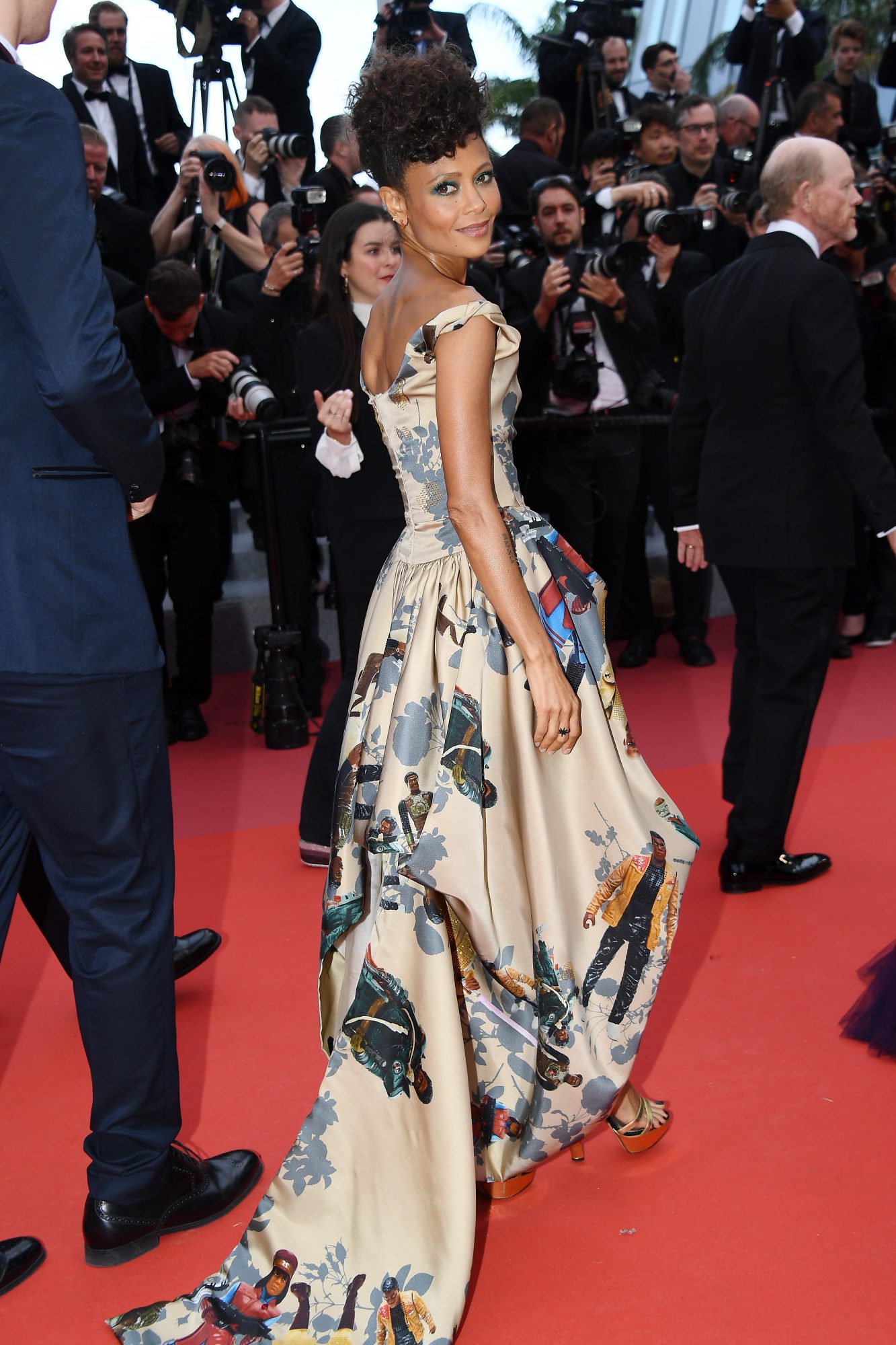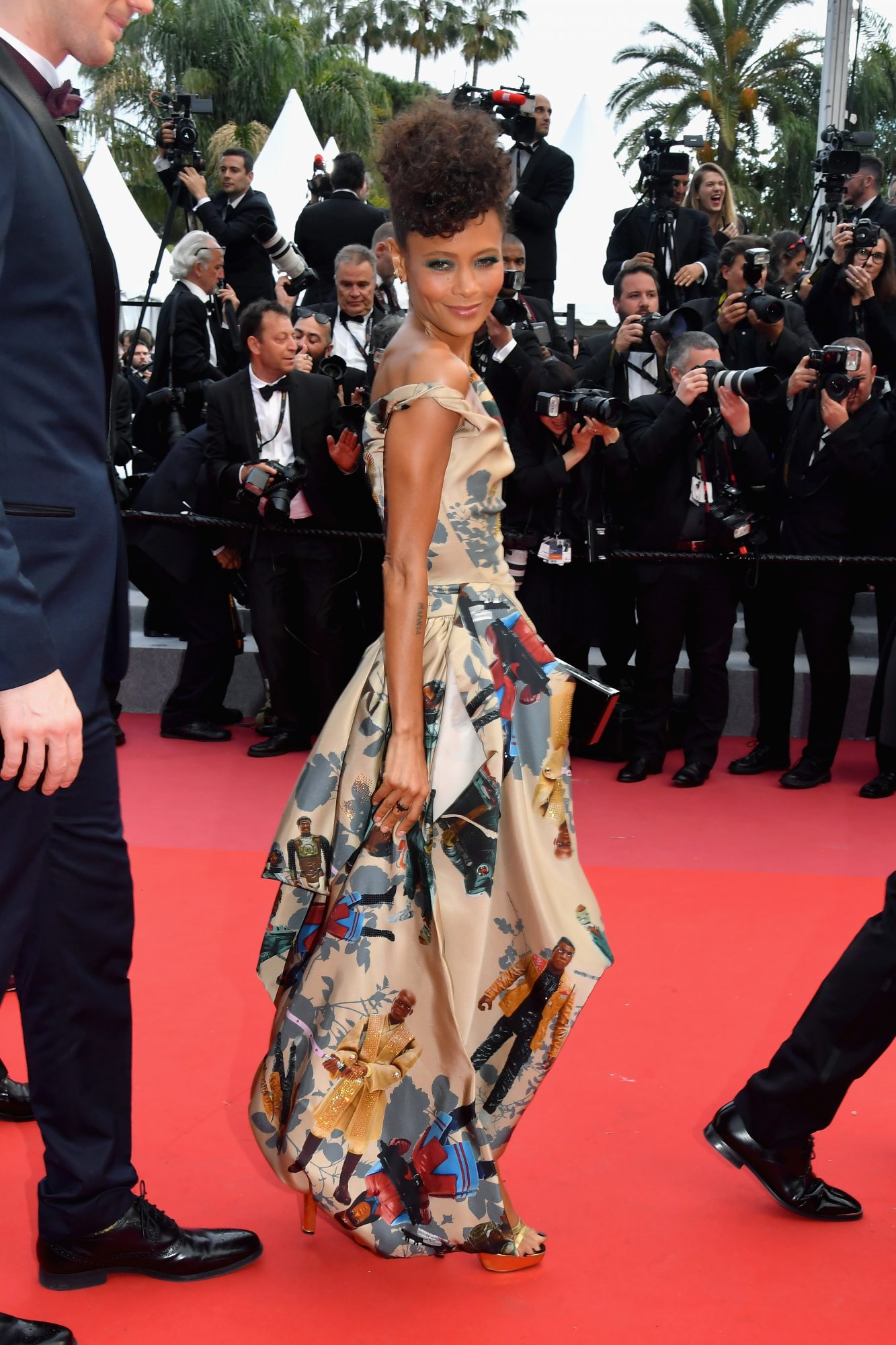 The dress features Samuel L. Jackson's Mace Windu, John Boyega's Finn, Hugh Quarshie's Captain Panaka, Billy Dee Williams' Lando Calrissian, and Forest Whitaker's Saw Gerrera.
According to stylist Erin Walsh, Newton was the one who actually brought up the idea to showcase her fellow Star Wars characters on her premiere gown. The action figures they based the designs on even came from Newton's personal action figure collection. (That's the kind of Star Wars devotion we love.)
"For tonight's #StarWars premiere, Thandie had the brilliant idea to make a dress covered in a print with photos of iconic black @starwars characters! She wanted to celebrate her role in the iconic history of the franchise!!" Walsh wrote. "She is the first black woman onscreen in a @starwars movie with a leading role 🙌@christianhogstedt photographed the action figures from her personal collection and @viviennewestwood made a SICK print on a gown that's totally ethical given the guidance of @ecoage and @liviafirth."
https://www.instagram.com/p/Bi07C7gHR0M
https://www.instagram.com/p/Biz3LNBnOcl
If you'll notice, there aren't many black characters printed on the dress, but perhaps that's the whole point. Hopefully, this fashion-forward form of making a statement paves the way for more black representation in future Star Wars films.
Thandie Newton, may the fierce be with you.