Thandie Newton wears a multi-colored, sequined, puffy sleeved dress that takes the gumption of Maeve to pull off flawlessly
It's awards season, which means our favorite starlets get to strut their fashion sense all over Los Angeles. And actress Thandie Newton, who wowed audiences with her badass portrayal of Maeve on Westworld, looked fabulous at the PGA awards this weekend. Of course, this isn't the first time Thandie Newton has wowed us with her fierce fashion. She's a veritable fashion guru. But this dress is seriously one Maeve, we think, would approve of. After all, it takes major guts to strut your stuff in glitter.
Thandie Newton looks like a disco goddess in this puffy sleeved dress.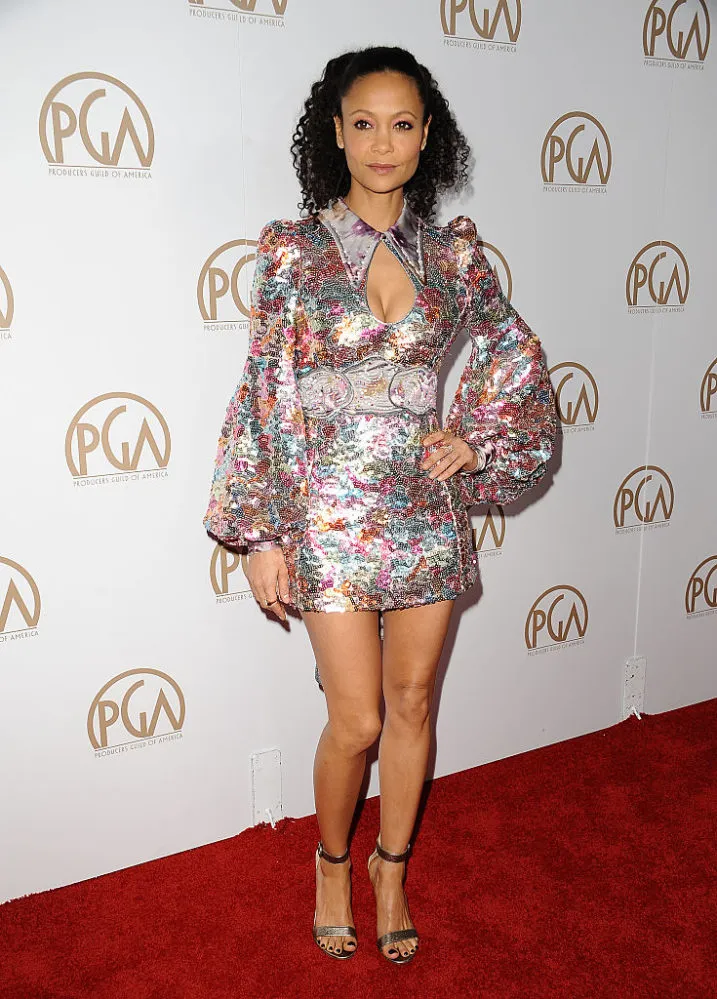 That keyhole neckline is to die for! And we love how she paired this loud dress with very demure shoes.
And check out that collar!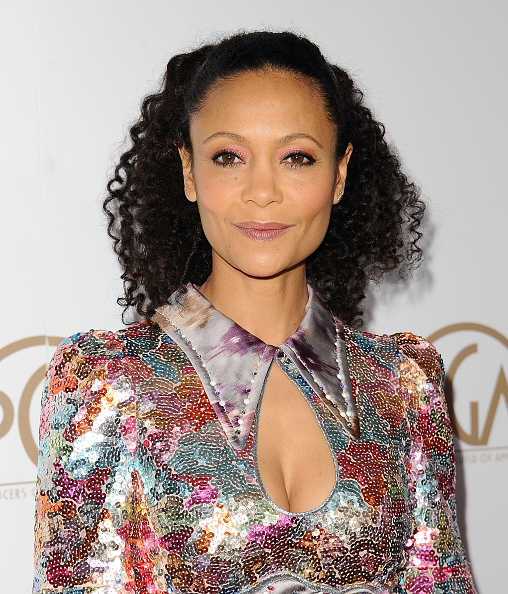 When not playing badass Maeve or attending award shows, Thandie Newton is busy at home raising her children (Ripley, Nico, and Booker) and speaking out against childhood sexual assault. She recently opened up about her own sexual abuse as a young teen trying to "break into" the business.
She said, "I have learned that in organizations where young people are unsupervised, there is more infrastructure to protect perpetrators of abuse than there is to protect the children. And I have been through so many of those institutions, whether schools or film sets. Yes, it is terrifying, but it's more terrifying when we don't speak about it. There's such a huge gap between what's presented to us as the thing, and what the thing really is."
Like her character Maeve, Thandie Newton is speaking for those who cannot. Brava!