Thandie Newton had a totally lovely and non-cringey birds-and-the-bees talk with her kids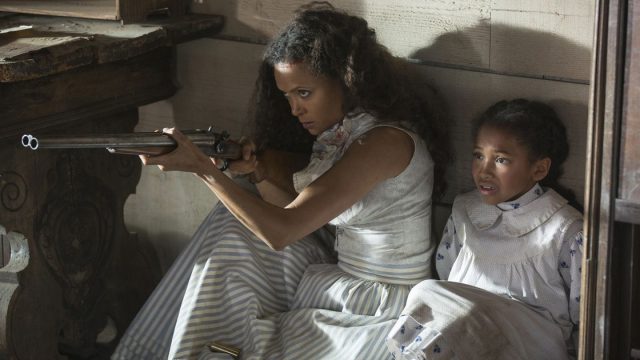 From Beloved to Mission Impossible, Norbit to the current HBO hit Westworld Thandie Newton is a Hollywood powerhouse who is known to speak her mind. So when Thandie Newton had a honest, lovely birds and bees talk with her kids, and discussed what she said in The Edit's latest issue, we couldn't help but read the whole interview!
In the interview, Newton discusses how although she is deeply entrenched in politics, she did not speak her mind in the early part of her career. Raised in Cornwall by a British father and Zimbabwean mother, Newton felt as though she had to juggle being a woman in a tough industry, coupled with the fact of her African and British background. So she wanted to make sure that she was always straightforward with her children.
"There are so many things I need to speak for. That's quite a weight of responsibility to bear, isn't it? It's who I am, she shrugs during the interview. "So I may as well have a little root around. And I'm a mother; I want to figure this stuff out for my children, too.
Years before she opened up to her daughters Ripley, 16 and Nico, 12 about being taken advantage of by an older director at the age of 16, Newton established open communication with her daughters about the topic of sex.
"I said, 'Daddy has a beautiful penis, which enters Mama, and these two precious parts of us join together…' A few days later, Ripley came home from school, saying, 'Mummy, I had to tell Don he was wrong today. Don said sex is when a man makes his willy go really hard and then beats the woman with it.' Newton's face quickly moves between despair, anger, then relief. "Lucky I got to her first, she laughs.
We think all parents should openly talk about sex education with their children, because it truly does shape their experiences and the way they view sex, gender and sexuality as an adult!