Thandie Newton just made floral sequins our new go-to dressy look for spring
Hello, spring! We are SO into Thandie Newton's floral-sequin ensemble. It is the perfect go-to dressy look for spring…trust us.
On Saturday, Newton attended the 34th Annual PaleyFest Los Angeles in Hollywood, California. Although the event was all about the incredibleness that is Westworld (and of course, Thandie's amazing acting in it), Thandie's gorgeous red carpet look also grabbed our attention.
The 44-year-old actress pretty much stole the show with her sparkly look. Oh, and she made us very aware that spring has officially sprung.
Newton donned a sheer, floral-printed, long-sleeved top and pink sequined skirt. The whole ensemble is SO sexy and chic.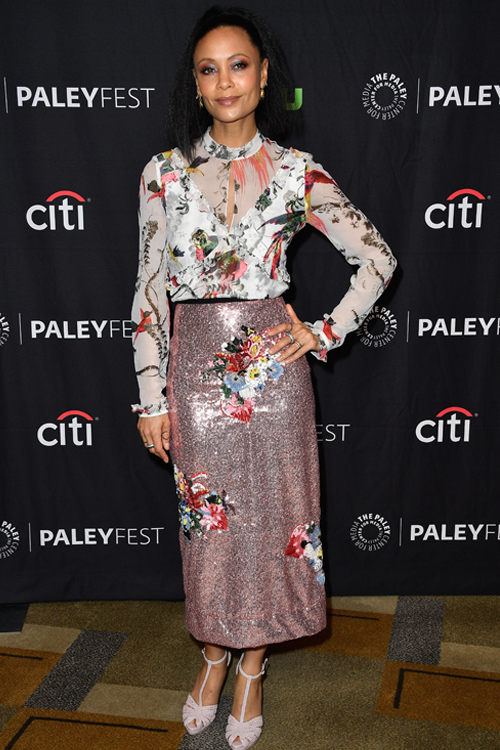 We love Newton's gorgeous blouse. Its bright florals and white background is both pretty and sophisticated.
Plus, it matches her warm makeup choices perfectly.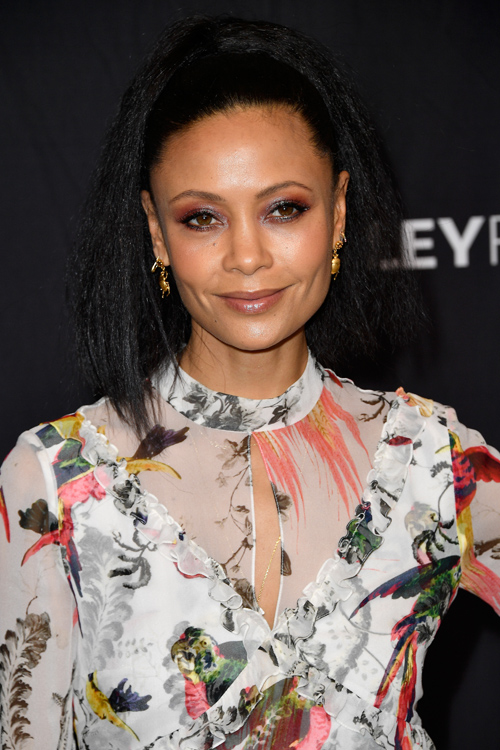 The best part of the look however, is obviously the glitz factor. When the Westworld actress stepped onto the carpet it was clear that pink never goes out of style. We love that this is almost a cosmic-floral-spring look. What a combo!
In fact, the use of pink sequins and floral embellishments are almost too much gorgeousness to handle. Okay, we can handle it, but we're definitley in awe of the details.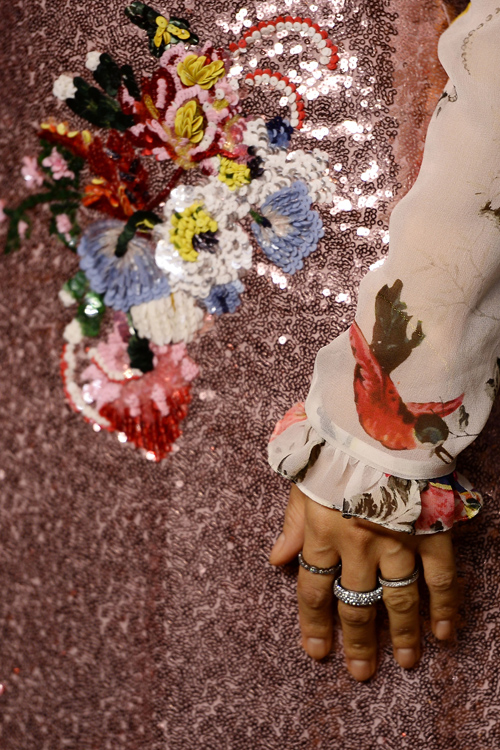 To complete the look, Newton styled her show-stopping outfit with pink heels. The sexy pink pumps are perfect for any occasion and spice up this ensemble even more.
Talk about being pretty in pink.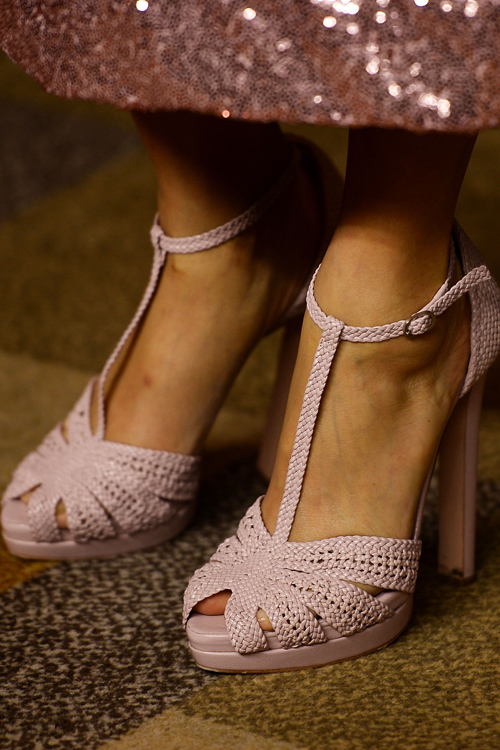 We're not sure where we are going to wear such a glitzy number, but this look is our new spring inspiration. Pink, flowers, and glitter are SO in this season, so please take note!
What do you think about this sassy sequin dress?