Here's Teyana Taylor singing "Santa Baby" (aka, the sexiest holiday performance ever)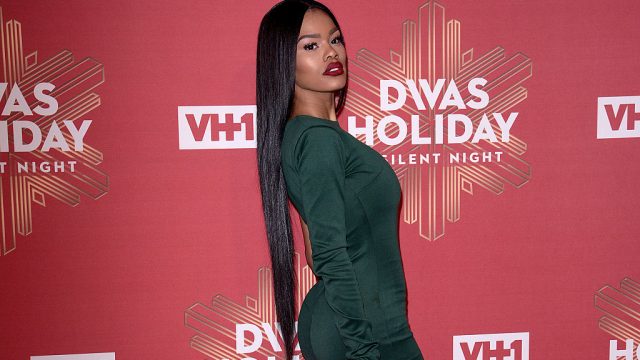 Here to ensure that your holidays aren't a total snoozefest is Teyana Taylor singing "Santa Baby" in the naughtiest way possible. We'll never forget about the sensual show that was her famous "Fade" choreography, but Taylor's sexed up rendition of one of the biggest holiday songs of all time deserves special attention because we don't think we've ever seen anyone get this hot and bothered by a Christmas tune.
Seriously, y'all: We didn't get halfway through Taylor's performance at VH1's Divas: Unsilent Night before we started fanning ourselves. Maybe if Santa Claus was a hipster IRL, he could handle all the fierceness Taylor is serving, but the jolly ol' St. Nick we know would probably hyperventilate on the spot.
First of all, let's start with her outfit. The 25-year-old singer hit the stage wearing a white sequined catsuit with a red corset and a red wig and THAT'S JUST TOO MUCH DAMN HOLIDAY HOTNESS, TEYANA.
Then there was the actual performance, which featured sultry moves like this:
And this:
Here's the full performance below:
BRB, we're off to douse ourselves in cold water.