Teyana Taylor paid tribute to Janet Jackson by copying her exact VMAs look 22 years later
While it's been a minute since we've seen queen Janet Jackson at the VMAs, Teyana Taylor channeled Janet's essence so beautifully that we could have sworn it was her. Wearing the iconic white crop top and black pants that Janet wore 22 years ago when she accepted her Best Choreography award, Teyana looked like the definition of cool on the red carpet.
It's fitting that Teyana would pay homage to Janet, because their dance backgrounds have garnered comparisons since Teyana hit the music and dance scene. It's lovely to see Teyana respecting the icon who came before her and honoring her in such a sweet way.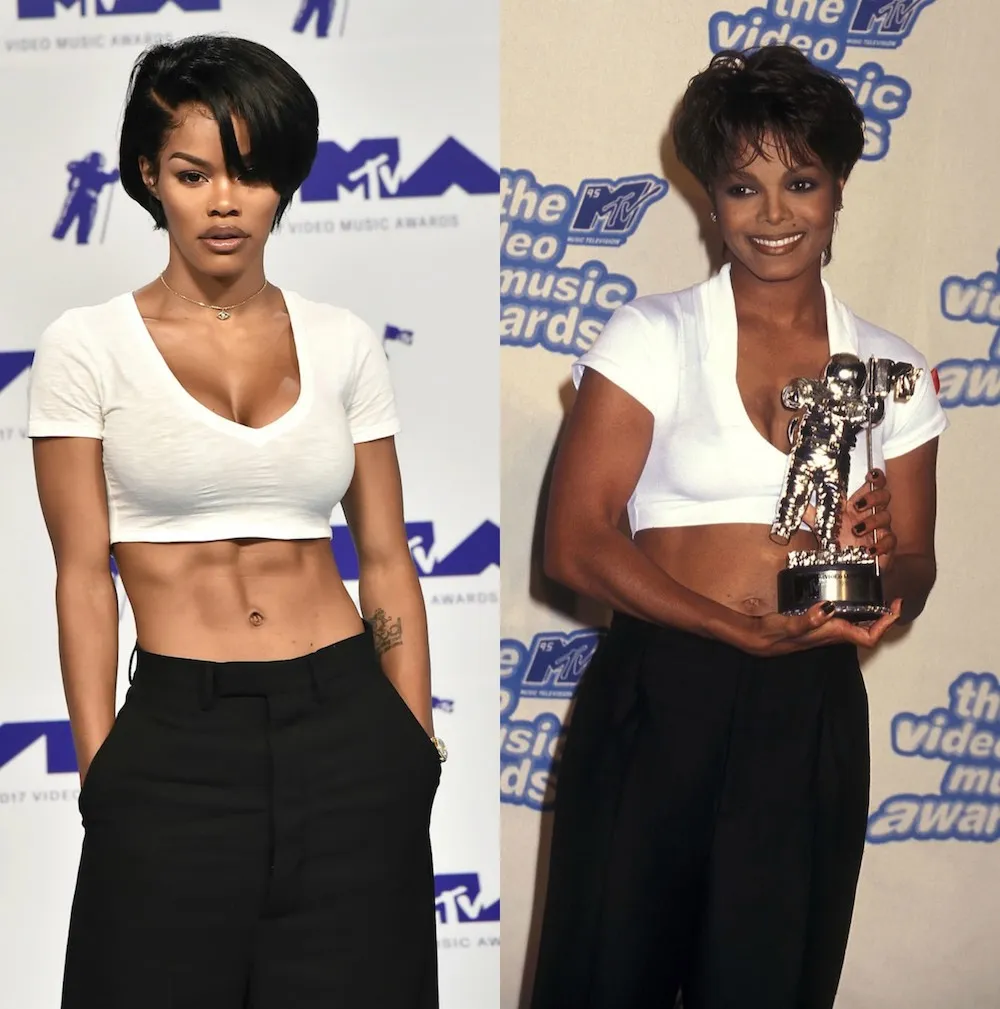 Not only did Teyana's outfit resemble Janet's VMAs look, but she even wore her hair in a similar cute bob.
https://twitter.com/udfredirect/status/901950141770342401
Isn't Teyana just the spitting image of Janet?
Teyana took home the VMA for Best Choreography for her Fade video, and we now have ab inspo for the rest of the year. Girlfriend looks incredible, and undeniably stole the show last night.
Teyana's callback to the Janet Jackson of VMAs past has us yearning for a Janet comeback.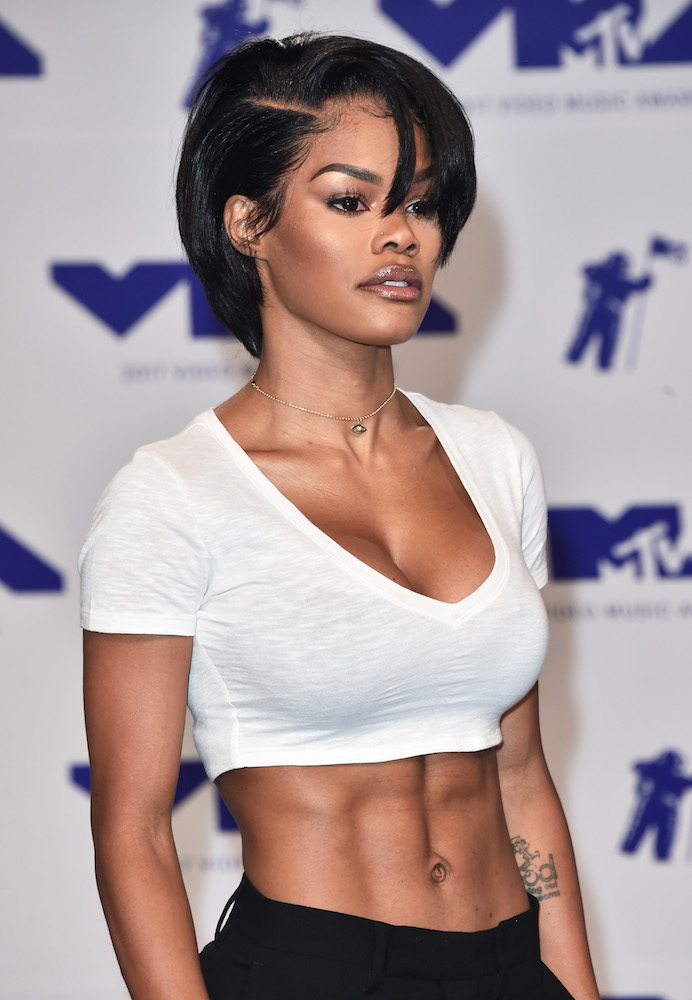 Will the goddesses see fit to bless us with one in the years to come?
Til then, we'll be popping our old Janet tapes into our dusty stereos and grooving the night away to "Rhythm Nation." Is Teyana this generation's Janet? She could never actually be replaced, but we love seeing younger generations paying their respects the the OG queen of pop.