Everyone is flipping out over this plan about texting in movie theaters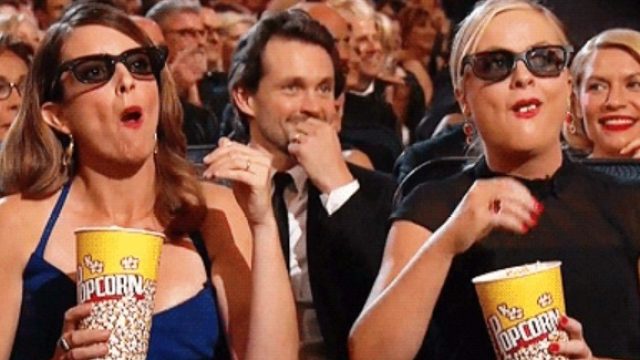 This past week, AMC Entertainment floated the idea of changing some movie theaters to allow movie-goers to text while at the movies. Um… Of course, the news blew up the Internet.
"…There does seem to be a consensus that there are pockets of consumers who do not see as many movies as other segments of the population and that we can be doing more to attract those people. Millennials come to mind," AMC CEO Adam Aron told Variety. "We need to reshape our product in some concrete ways so that millennials go to movie theaters with the same degree of intensity as baby boomers went to movie theaters throughout their lives."
The solution? Texting.
Aron suggested possibly adding some "texting friendly" auditoriums.
"At the same time, though, we're going to have to figure out a way to do it that doesn't disturb today's audiences," Aron said. "There's a reason there are ads up there saying turn off your phone, because today's moviegoer doesn't want somebody sitting next to them texting or having their phone on." He also added that a texting section would possibly be the answer. "What may be more likely is we take specific auditoriums and make them more texting friendly," he said.
But, once the public got hold of the idea, they did NOT agree with Aron.