Terry Crews is filing a sexual harassment suit against a powerful Hollywood agent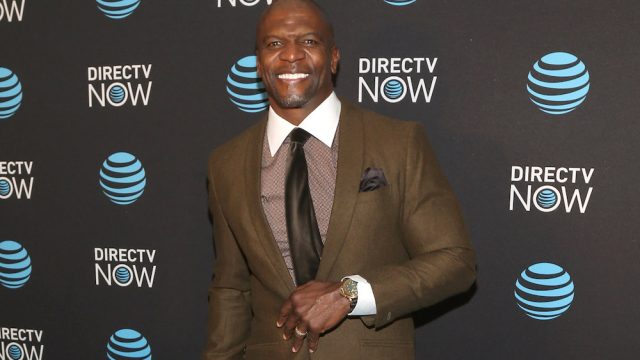 Brooklyn-Nine-Nine actor Terry Crews is determined to take action against the Hollywood agent who groped him at an event last year. According to TMZ, Crews is filing a sexual harassment suit against Adam Venit, the head of the motion pictures department at William Morris Endeavor (WME), one of Hollywood's top talent agencies.
In October, Crews tweeted that the many Harvey Weinstein allegations were triggering memories of his own experience. He recounted how Venit, whose name Crews kept out of the initial Twitter thread, approached him at an industry event and proceeded to grope his genitals. Crews' wife witnessed the event as well.
Yesterday, November 8th, TMZ reported that Crews was seen leaving LAPD's Hollywood Division and told photographers that he plans to file a civil lawsuit against Venit and pursue criminal charges. The site also reported that Venit was supposedly "wedgie-ing" people as a prank at the same function.
When Crews first tweeted about his experience, he noted that he fully understands why so many victims remain silent after traumatic events.
We are proud of Crews for both speaking up and taking legal action. Doing so is never easy — it's not only time-consuming and expensive, but it forces a victim to relive traumatic experiences. We give the actor credit for seeking justice and making sure his assaulter is held accountable.
The tides seem to be changing when it comes to tolerance for sexual harassment and abuse, and we are thankful to each and every person who has lent their voice to the cause.