Teresa Palmer just had a second baby — and gave him the most hippie-chic name ever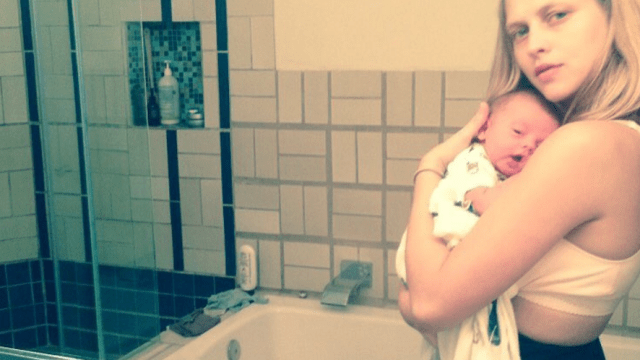 What's in a name? Well, in the case of Teresa Palmer and Mark Webber's newborn second son, a whole lot of oxygen-rich trees.
The "Hawksaw Ridge" actress and her husband of three years, Mark Webber, welcomed a baby boy named Forest Sage Webber on Monday, December 12th in Adelaide Australia. Oh-so-adorably, she announced her big news with a photo of the happy family — which also includes their two-year-old son Bodhi Rain — on Instagram.
Webber also has an 8-year-old son, Isaac Love, from a previous relationship.
If Palmer's gorgeous, boho-chic Instagram account is to believed, little Forest is about to have the most granola hippie — but also totally loving — existence ever. Palmer, who also starred in last summer's horror hit "Lights Out," owns both a gorgeous, treehouse-themed home in Beachwood Canyon, Los Angeles (where she also has a meditation room, natch) and a brand new nest in her native Adelaide.
In addition to acting she runs a website called Your Zen Life that's all about "life, health, mindfulness and our daily interactions," so let's just assume little Forest and Bodhi are going to have a whole lot of yoga playdates in their future.