Black Women and Girls Rarely Get Financial Support—Teresa C. Younger is Working to Change That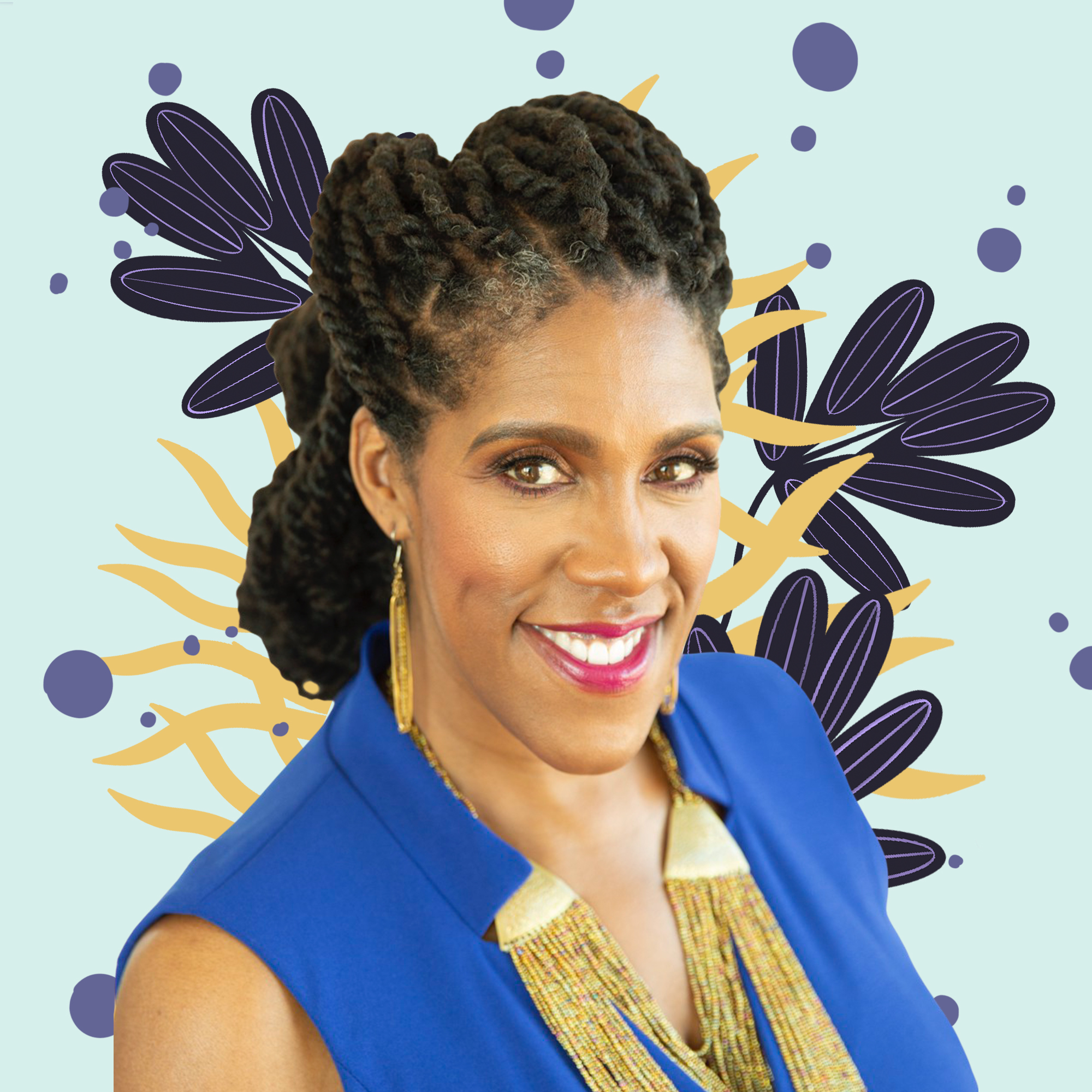 This Black History Month, HelloGiggles' In the Making is honoring the Black women working to make 2021 a better world—from an iconic actress who's made massive strides for Black representation on-screen to a therapist whose organization works to promote the mental health of Black women everywhere. These women are true examples of history in the making, and we're honored to share their incredible stories.
It is fitting that Teresa C. Younger's first memories of community advocacy came from the Girl Scouts. The president and CEO of the Ms. Foundation for Women, an organization whose mission it is to build women's collective power through activism, could say she began her career as a speaker and strategist by climbing the ranks from Brownie to Senior, eventually serving as Board Chair for the organization's Connecticut chapter for five years.
"Every time there was a woman in front of me, they would introduce them as, 'Here's your leader.' It gave me the impression that every woman can be a leader in her own space," Younger recalls, speaking to HelloGiggles over the phone. "It was where I learned how to work together in community. It was where I learned how women might be seeing issues differently than other people in our communities. And it was where I realized if you support yourself with really strong folks around you, you're able to go farther."
As an adult, Younger became the first woman and the first African American to be named Executive Director of the American Civil Liberties Union of Connecticut and was also Executive Director of the Connecticut General Assembly's Permanent Commission on the Status of Women. Over the years, she's served her community by raising the minimum wage in Connecticut, strengthening the state's sexual assault legislation, and by helping to grow the number of women elected to office. Currently, she's working on the Ms. Foundation's five-year plan to invest in women and girls of color. Much of the organization's campaign is geared toward asking the kinds of questions that will, hopefully, spark a coordinated domino effect of change among groups of often marginalized women.
"In our communities, how do we ask the right question? And, then, how do we propose the solution?" asks Younger, speaking about the foundation's mission.
We don't have to have the answers, we just have to be the listeners, the conduit for conversation. 
"In our communities, how do we ask the right question? And then, how do we propose the solution?" asks Younger, speaking about the foundation's mission. "We don't have to have the answers, we just have to be the listeners, the conduit for conversation." 
At the Ms. Foundation, Younger explores what it means to be a feminist through the #MyFeminism campaign, which urges women to define the term on an individual basis. Women are also encouraged to "do one thing" to spark positive change, such as meet with a legislator, testify at the Capitol, organize a march, or make a contribution to a woman-of-color-led organization.  
"We believe that feminism is the social, political, and economic equality of all genders. Ideally, anybody can be a feminist," says Younger. "At the Ms. Foundation, we're asking the question: How do we get to gender equity and equality? What does it look like to have a table that is set with the full diversity that our society has to offer? How do we make sure that we are investing in and for women and girls of color so that they can make an impact and change their communities?" 
A recent study published by the Ms. Foundation, called Pocket Change: How Women and Girls of Color Do More With Less, sheds light on how little financial support is available for activists and organizations looking to support Black women. According to the report, in 2017, only 4.2% of the grants available to women and girls were earmarked for organizations that serve Black women. So although Black women do some of the most important service work in their communities, they are rarely on the receiving end of sufficient resources when they're in need of them.
"Black women have been at the forefront of almost every single social justice movement in this country, and they were not doing it to seek reward—they were doing it to make an impact in our country. That is actually what saves democracy in this country," says Younger. "Black women are doing the work, are knocking on the doors, setting up the strategies, running for political office. But let's be truthful, this country has yet to fully invest in and support women and girls of color, particularly Black women and girls." 
As Younger notes, the U.S. struggles with education, housing, and racial and gender equity, issues that Black women are particularly close to. As a result, centering and supporting Black female voices, like the Ms. Foundation does, is critical for moving forward and giving Black women the means to be heard.
"[This country] is just now seeing the kinds of leadership we can do," says Younger. "And if we want to build a world that includes our voices, we have to add our voices to it."
Support Teresa C. Younger's work with the Ms. Foundation by visiting the organization's website or joining its virtual communities on Twitter and Instagram.