This tennis player casually cut off her braid mid-match because it annoyed her, we bow down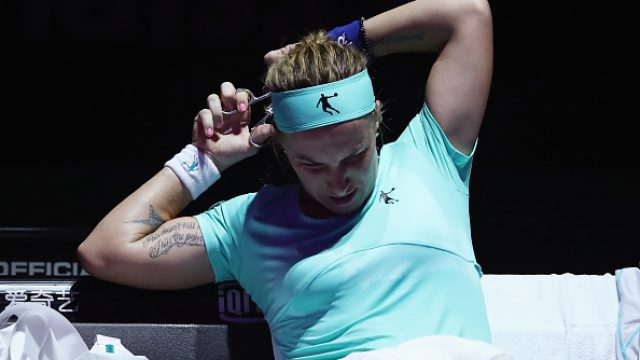 Athletes have to dedicate a lot of time, resources, and focus in order to reach success. This is why hardworking athletes deserve our respect — especially female athletes, who often have to put up with a lot of discrimination, sexism, and body-shaming in their respective sports. And one female athlete has proven to be an ultimate badass on the court.
Russian tennis pro Svetlana Kuznetsova used a break mid-match to cut off her braid so she could better focus on the game, writes Cosmopolitan.
During the WTA Finals in Singapore, Svetlana's braided ponytail was extremely irritating. Every time she hit a forehand, her braid smacked her in the eye.
So it's no surprise that by the third set, she'd had enough -- asking the umpire for a pair of scissors and cutting her hair right there on the court.
Even before the match was over, the official WTA Twitter account was able to get this out to its followers:
But Internet positivity aside, the haircut worked in Svetlana's favor. She ended up winning the grueling three-hour match, and still found time to post about her new (and impromptu) haircut on Instagram.
As Svetlana told BBC Sport, "I thought, 'What's more important? My hair, which can grow, or the match?'"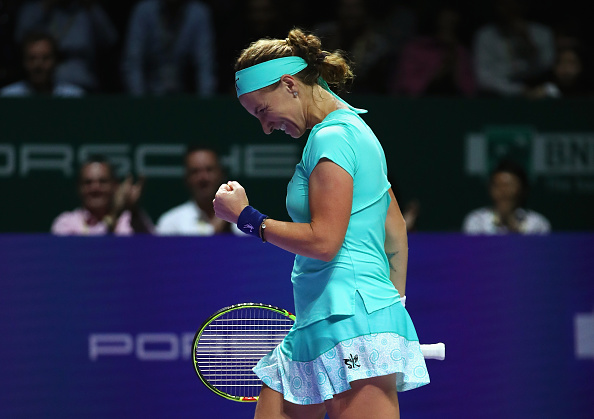 All hail Queen Svetlana.