Someone mixed Teletubbies with Missy Elliott's "Get Ur Freak On," and we're not sure how to feel about this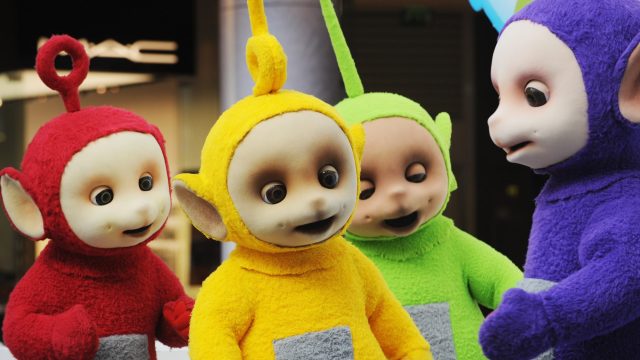 When you're bored out of your mind and aimlessly scrolling all your social media feeds for something that grabs your attention and holds it, sometimes the universe responds by sending you a video of something truly glorious and perfectly weird. Today: the Teletubbies covering Missy Elliott's "Get Ur Freak On."
The subconscious distress signals we sent up into the cosmos must've been extremely disturbing in nature because we're not really sure what we did to deserve this. Maybe it's because we actually said aloud that a Teletubbies reboot was a cool idea while jamming to a playlist of Missy Elliott songs.
If that's the case, someone remind us to never mix slightly spooky characters from the '90s with our pop music faves. Ever again. That dangerous combo is at least partially responsible for video editor Robert Jones thought the world needed to see this video.
https://www.youtube.com/watch?v=wNobZgYw9EI?feature=oembed
BUT WHYYY, THO.
So, as much as it pains us to admit it, the lip-syncing and choreography match-ups are pretty impressive, but our favorite moments from this video is the appearance of Sun Baby (who is all grown up now), and obviously the song.
No shade to the Teletubbies — seriously,  Tinky Winky, Dipsy, Laa-Laa and Po were a crucial part of many a childhood — but we were NOT ready for this.
Like, was this the creator's way of sending the Teletubbies belated 20th anniversary wishes? ICYMI, the Teletubbies have officially been confusing/entertaining/terrifying us for two decades (!) so someone locate our walker so we can hobble to our creaky ol' rocking chair on the porch and watch more Missy Elliott vids to feel better about this situation.