What Tekashi 6ix9ine and R. Kelly's success proves about misogyny in the music industry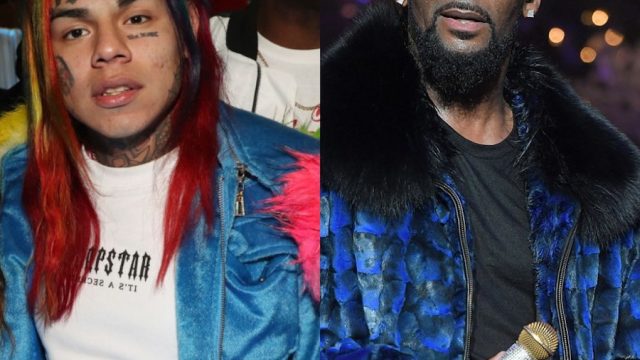 On July 25th, it was announced that Tekashi 6ix9ine — who is guilty of felony sexual misconduct charges — would be joining Nicki Minaj and Future on their NickiHndrxx tour this fall. The news didn't come as much of a shock, since 6ix9ine had released a collaborative musical effort called "FEFE" with Nicki the day before. On July 23rd, R. Kelly shared a 19-minute-long song during which he confessed everything but his status as an alleged sexual predator, pedophile, and sex cult leader. In such close succession, these occurrences stand out — but at the same time, they don't. The music industry has a nasty habit of prioritizing violent male artists over the women they've harmed.
Ah, capitalism.
For those who don't know, Tekashi 6ix9ine is a 22-year-old rapper from Brooklyn, New York, who rose to fame for his "visual appearance and viral antics" according to CapitalXtra. I listened to his music once (involuntarily) and I can say that it's intense, violent, and not unlike the SoundCloud rap that other colorful, tatted rappers are churning out. To top it all off, he managed to snag a high Billboard placement for his single "Gummo."
But what's infinitely more important than anything he has ever recorded is his past involvement in a child sex complaint.
Billboard reported that in 2015, 6ix9ine (real name Daniel Hernandez) pleaded guilty to "three felony counts in New York Supreme Court for use of a child in a sexual performance." He has denied that he is a pedophile, even though he was on camera with a nude 13-year-old when he was 18. The rapper added insult to injury by later making light of the allegations, saying the following via Instagram:
"[A] 'pedophile' is doing better then [sic] you."
A few rappers, namely Trippie Redd, gave 6ix9ine the boot after learning of his crimes. But ultimately, there have been no major repercussions from the music world. In fact, it almost feels like he's being rewarded. Nicki Minaj and Future (although they are both messy for different reasons) are some of the biggest acts in hip hop. Allowing Tekashi to open for them is essentially cosigning his behavior.
6ix9ine also has a record deal with Universal Music Group that doesn't seem to be under any type of threat.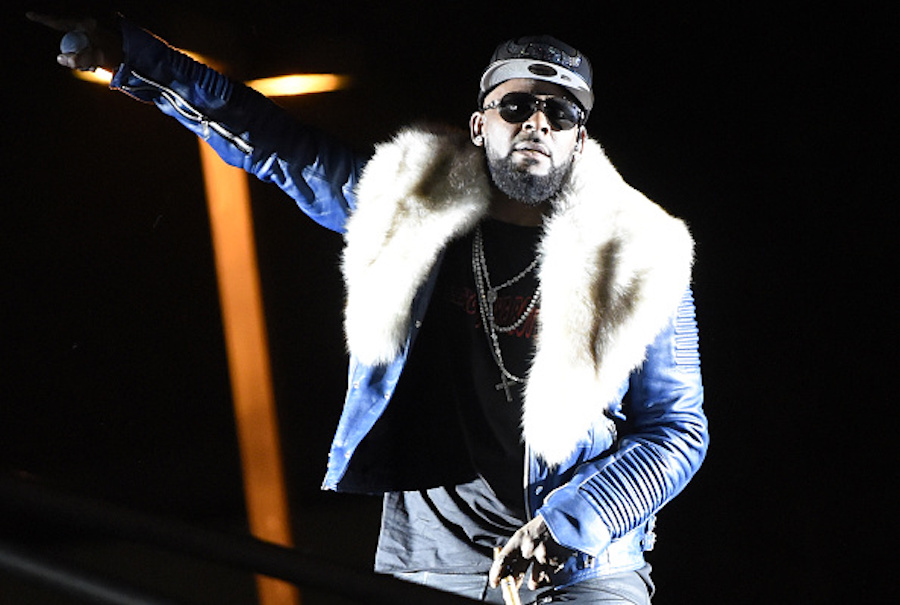 Similarly, R. Kelly has not been dethroned.
He is still regarded as a staple in R&B music, though for decades, sexual abuse accusations against Kelly have been common knowledge. Allegations have continued to accumulate, many with concrete evidence, yet he tours and shares positive affirmations on Twitter like nothing is wrong.
Some people just can't let go of the fantasy that R. Kelly is an innocent man who has never harmed a young Black woman. Others (many of whom are younger than Kelly's target audience, yet have similarly warped perspectives) refuse to delete Tekashi's music from their playlists and move on to someone who isn't predatory. The fact that both individuals are allowed to continue thriving in their careers and living in relative normalcy sends the message that women aren't valued — especially if their abusers are wealthy musicians.
You would think that initiatives like the #MeToo movement would spill over into music. We really could get predators out of the industry, or at the very least, stop them from making money and having access to people they're likely to violate. But that wouldn't be a lucrative move.
So, here we are, stuck with artists who have proven that they couldn't care less about what they've done.
Major players in music are as much at fault as delusional fans. Collaborators and consumers both support Tekashi and R. Kelly, even when people speak out about how wrong it is to do so. To me, it feels like the music industry hates women, plain and simple. I just wish they would admit it.