Chrissy Teigen and mom Kim K just stood up for North West with two momma bear tweets
North West may only be three years old, but she already destroys the fashion game every time she graces us with a public appearance. From owning dozens of classic pieces to donning metallic Balenciaga boots we could only dream of owning, the future empress of the Kimye empire is a force to be reckoned with.
One example (out of many):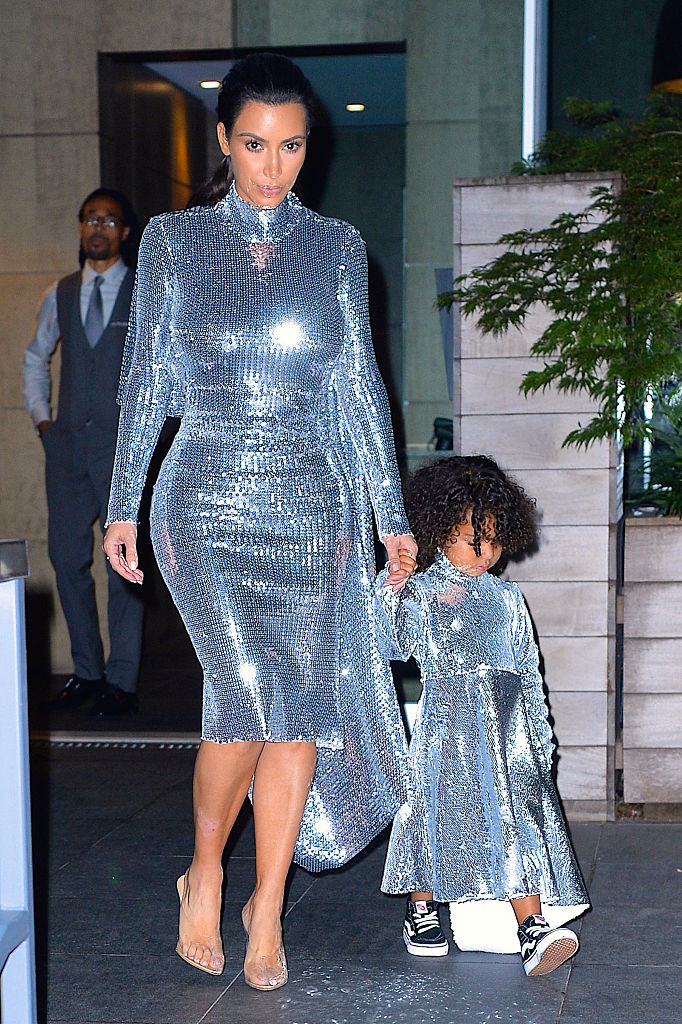 Kim recently explained that not only does North don designer apparel, she also wears exclusive couture that she designs herself.
We've designed literally nothing today (or ever), so already Miss West is ahead of us. But North designing a dress wasn't just a one time thing.
Apparently North designs all her couture clothes herself.
Of course, the trolls had to descend upon Kim after she revealed this, with one tweeter criticizing Kim's story as "the kind of thing that makes people hate her."
false
Who knew that one (very famous) little girl's passion for fashion could cause ire in so many adults?! Haters gonna hate, but this just seemed so out of line.
Yet, Kim responded perfectly, making this brilliant point.
Exactly! Kim, like any awesome mom, is just trying to engage in her daughter's interests. What's wrong with that?
It was only a matter of time before fellow mom and Twitter-extraordinaire, Chrissy Teigen, chimed in with her own hot take on the situation.
Making light of Kim's constant scrutiny by the trolls, Chrissy clapped back with this hilarious "accusation."
https://twitter.com/udfredirect/status/774979751945449476
Lesson learned: never mess with a momma! As for North, we'll be placing our pre-orders for her North by North West Collection as soon as it's available to the public!