Tegan and Sara's latest video perfectly sums up what it's like to battle anxiety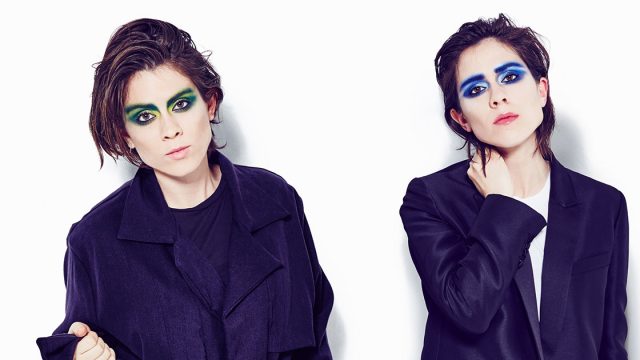 Tegan and Sara's decision to go full on pop with their last two albums was a great thing. While we loved their previous acoustic, rocky driven music, we love the glittering synth-pop journey that the Quinn sisters have embarked on.
Earlier this year, the Canadian due released their latest album, Love You To Death, a continuation of this journey, and the twin duo appear to be releasing a video for nearly every song on it!
At the end of last month (31 July), they released the video for "Faint Of Heart," which paid tribute to queer artists. That clip joined the hilarious dog themed video for "100x," and the stylish video for "Boyfriend."
Now Tegan and Sara have shared the clip for "Hang on to the Night" and it's completely stunning.
https://www.youtube.com/watch?v=HNPrs17gZ2o?feature=oembed
The clip was illustrated and directed by Lisa Hanawalt, the woman behind Netflix's BoJack Horseman, and is a perfect visualization of what it's like to suffer with anxiety.
Speaking to Nylon, who premiered the video, Sara Quinn said that the song was grounded in the anxiety she surrounding her own mortality following the sad deaths of family members. Sara reached out to Lisa on Twitter, and the video materialized. "When [Lisa] sent me her drawings, I already felt very realized, as if she saw me," Sara explained.
"It feels good to sing something sad," Sara said to Nylon. "The words take on a weight that buoys the music, but the melodies and textures of the song feel hopeful."
This theme of optimism is something that is actualized in the video. "Humans are incredibly resilient," Sara said, "and the refrain reminds me of what we are capable of and what we can recover from."
Tegan and Sara's Love You To Death is available now.