We can't believe why a school made this teen girl cover up at prom
The point of prom is to celebrate the end of an awesome year and have a blast with your friends. But for a gorgeous senior at Maryville High School in Tennessee named Amy Steverson, prom night meant she was made to feel ashamed of both her dress and her body by administrators.
In a Facebook post that went up Monday, Tiffani Taylor, the mother of a fellow student, posted about what went down:
https://www.facebook.com/plugins/post.php?href=https%3A%2F%2Fwww.facebook.com%2Ftiffani.taylor.37%2Fposts%2F10154223250260854&width=500
Amy wore a lovely beige strapless gown with black embellishments. According to Tiffani, Amy was stopped at the door of her prom because her dress was "too revealing," and was only allowed in if she wore the vice principal's tux jacket. [Update, 4/29/16, 3:22EST: An alteration on her dress — a piece of lace across the bust — broke after the prom photos were taken, WATE 6 reports, rendering the neckline "several inches lower."] Furthermore, a teacher "repeatedly" told her, "Us big girls gotta cover up," adding additional shame to an already disappointing situation. Awkward.
WATE 6 reports that the Maryville City School system didn't have any specific dress policies for prom and that Amy was allegedly the only student who was given any hassle about what she was wearing. As Tiffani pointed out, it seemed that the problem wasn't Amy's gown, but the fact that she has large breasts. It's not as though Amy was scantily clad; lots of girls probably wore strapless dresses last night. The school made it clear that because Amy's chest was bigger, she needed to cover herself more, which is totally not okay.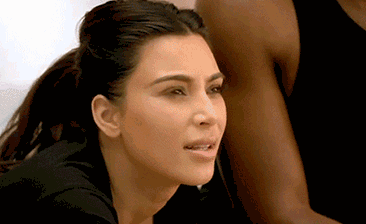 "Her excitement during this memorable time of her life turned into embarrassment at the hands of adults who are supposed to be leading her," Tiffani concluded. "SHAME on YOU, Maryville. I think you look amazing, Amy."
So do the people in the 130 comments (and counting) on the Facebook post. "She is very elegant and lovely," one commenter wrote. "It's disgusting that some people are so negative and ugly at heart that they felt the need to shame her for having a beautiful dress and a beautiful body. I wish she could have gotten the prom experience she deserves."
So do we — and we hope the supportive messages soften the blow of such an unnecessary incident.