A teen dressed up as a mermaid while babysitting, and it's the purest and sweetest thing of all time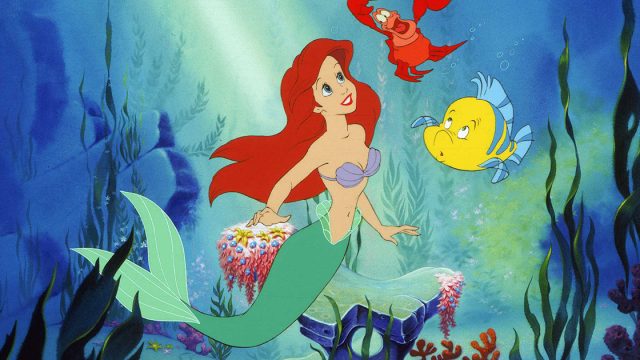 If there was a prize for Best Babysitter of all time then this teen who dressed up as a mermaid might just just take first place.
We all know that mermaids are basically the greatest things of all time. Whether it's remakes of The Little Mermaid, DIY message boards with an underwater theme, your toast in the morning, or cannibal movie musicals, we basically love all things mermaid. In fact, we'd go as far to say that everything we've learned about life came from watching The Little Mermaid as kids. Basically, if there's one thing we'd like to be when we grow up it's a bloomin' mermaid.
That's why we can't get enough of this teenager who dressed up as a mermaid while babysitting!
According to Buzzfeed, 15-year-old Keegan Carnahan decided to turn her usual babysitting gig into mermaid extravaganza. Carnahan, who lives in Florida, regularly looks after 3-year-old Alidy who, like us, is a massive fan of Ariel and the gang.
Speaking to Buzzfeed, Carnahan said that she noticed that Alidy was wearing her Little Mermaid costume and "thought it would be a fun surprise to bring out mine for her bathtime." 
Dropping by Alidy's house to babysit, Carnahan donned her mermaid costume, and the result is perhaps the cutest, sweetest, and most pure picture that we've EVER seen.
Seriously, Alidy's face is just EVERYTHING.
After posting the pictures on social media, Carnahan's tweet quickly went viral, with many people noting just how sweet the whole thing was.
false
https://twitter.com/udfredirect/status/846847598573096960
If that wasn't enough, Alidy's mom, Jenna Haslam, spoke to Buzzfeed about how since Alidy's father passed away in November she's been attached to her mermaid costume.
"She finally found someone to connect with again," Haslam said, noting that her daughter is now convinced that Carnahan is an actual mermaid.
Now if that isn't mermaid babysitting goals then we don't know what is.