Climate change activist Greta Thunberg, 16, has been nominated for the Nobel Peace Prize, and this is so badass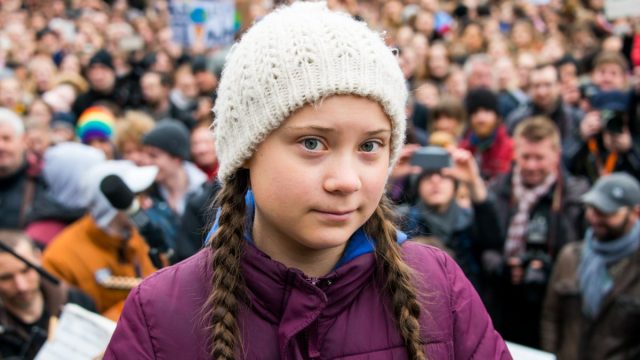 We're always inspired by young people working toward positive change in this world, so we're endlessly proud of Greta Thunberg, a Swedish teenager who was just nominated for the Nobel Peace Prize. At just 16, Thunberg has made it her mission to help stop climate change, which she deems the biggest threat to the current generation. Last December, Thunberg spoke at the United Nations COP24 climate summit in Poland, passionately addressing lawmakers and government officials from all over the world. She also made her case at a World Economic Forum meeting in Davos, Switzerland in January, giving an impassioned speech to a group of global leaders.
And now—before she's even old enough to vote (and barely old enough to drive)—three Norwegian lawmakers have nominated her for one of the world's most prestigious awards. Parliamentary representative Freddy André Øvstegård told VG, "We have nominated Greta because the climate threat may be one of the most important causes of war and conflict."
He added, "The massive movement Greta has set in motion is a very important peace contribution."
Upon receiving news of her nomination, Thunberg tweeted that she is "honored and very grateful," just days before leading a global climate strike in which students from more than 80 countries will walk out of school to protest climate change inaction on Friday, March 15th.
The Nobel Peace Prize winner will be announced in December, and we're wishing Thunberg all the best in the year ahead. In the meantime, we sincerely hope her message and work inspires lawmakers to take meaningful action on climate change before it's too late.