This teen boy dances flawlessly while doing his chores, and the internet can't get enough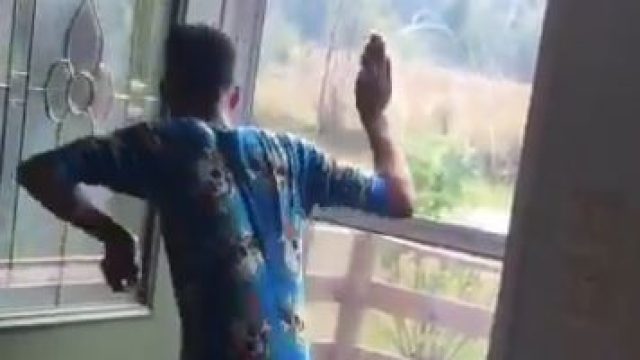 The internet has fallen in love with a teen boy dancing his way through his chores.
24-year-old Anitra Jones tweeted a video of her 15-year-old onesie-donning brother, Marquis, dancing to "Don't Stop 'Til You Get Enough" by Michael Jackson while washing windows — and his dance moves will entertain and delight you.
"I actually [shared the video] to embarrass him," Jones told BuzzFeed News. "I recorded him on Snapchat then I put him on my Twitter and Facebook just for family and friends to laugh at him cleaning and dancing in a onesie."
You could say that the internet liked it: Twitter users retweeted the video more than 90,000 times. false
Marquis himself loves the attention his newfound internet fame. "I hope this gets me on Ellen and she gives me a one-year supply of onesies!" he told Buzzfeed.
false
Jones says she's glad her brother's impeccable dance moves gave people on the internet a reason to smile.
"While I am home he is always dancing, singing, doing back flips, anything but sitting down, he is CONSTANTLY on the move," she said."I just love that he still has some of his innocence and is so carefree."
Keep dancing, Marquis!